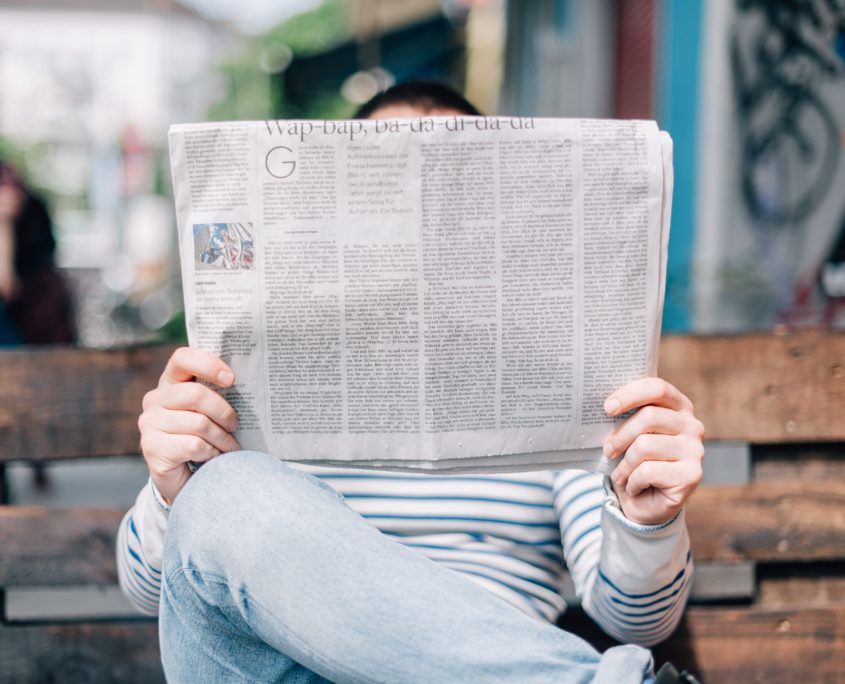 There's a classic tale in journalism about a reporter who asks her editor why their journal didn't publish more pieces about domestic or global poverty. Her editor's response: "Nobody wants to hear another story about how poor people are going to die in Africa. It's depressing." Opinions such as these have been common among nearly all media organizations for a good period of time. Now, however, a shift is occurring in poverty journalism; this shift is crucial to drawing attention to the important issue of extreme poverty.
The Problem With Traditional Media Methodology
Before this media shift, any focus on poverty was in its worst form. Of course, this is practical: news outlets need the audience to see what poverty looks like, and they're more likely to pay attention to a drastic report. However, the problem with solely highlighting the depression and hopelessness of extreme poverty is that those emotions become the only messages portrayed in media depictions of underdevelopment. It doesn't give audiences or influential individuals a chance to connect to those in need. It simply serves as an episodic report of foreign tragedy.
Moreover, an influx of these types of reports eventually becomes unappealing to audiences. They don't want to see another situation they can do nothing about. Why should people care about an Asian village they've never seen or heard of and have no influence over? Before the media shift, poverty seemed like a perpetual problem that had nothing to do with the audience.
The effect that traditional media has had on audiences' reactions to poverty reports is apparent; according to reports, less than 1% of stories from 52 major media outlets covered poverty as a result of declining interest and donations from viewership. Journalists and media organizations realized that there had to be a shift in the media portrayal of poverty if it was to get its fair share in the limelight.
The Shift
So what is changing in the media, and how is it helping to bring attention back to poverty? The answer: connection. Eschewing depressing messages in favor of hope and progress creates a connection between audiences and those in poverty. This media shift is creating a new age of poverty observation and understanding. According to Jurg Meyer, the problem with traditional media and its depictions of poverty was that it created caricatures of the less fortunate, leading to fear and aversion rather than a desire to help.
By redirecting focus toward facts and current events, this began to become less common. Rather than exclusively tragic stories, journalists now report facts and histories as well as practical solutions. This has helped to create a new wave of poverty journalism. The message of this new style of journalism attempts to convey that there are people living in the world who have no way to improve their own well-being or protect their rights. More importantly, this shift in journalism tells audiences they are more capable of helping than they realize.
Is The Shift Helping?
Perceptions of the media portrayal of poverty will always be divided. Before the 2008 financial crisis, many Americans held a negative opinion of the world's poor, believing that it was a matter of personal responsibility. But after many Americans experienced sudden poverty firsthand in 2008, they became more sympathetic to the plight of the world's poor. A media shift in tone and content led people to involve themselves in relief efforts. Keeping up the momentum of this shift in journalism can lead to a better future for millions in poverty worldwide.
– Donovan McDonald
Photo: Unsplash
https://borgenproject.org/wp-content/uploads/logo.jpg
0
0
Kim Thelwell
https://borgenproject.org/wp-content/uploads/logo.jpg
Kim Thelwell
2020-08-31 01:30:11
2020-08-25 18:29:19
The Media Shift On Poverty And Its Implications