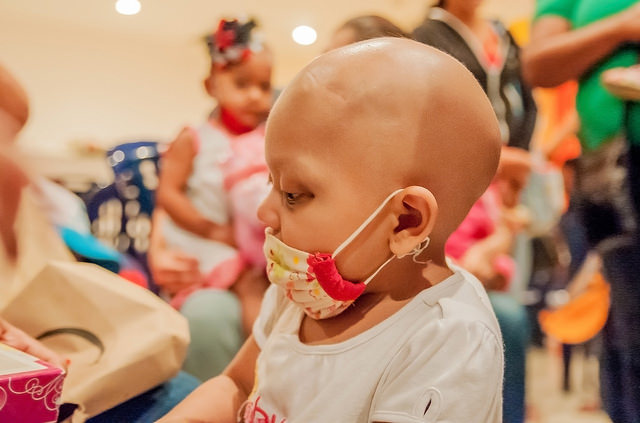 Venezuela— Since their declaration of an economic crisis, hospital infrastructure in Venezuela has been depleting. In the midst of the economic chaos, hospitals are being flooded with patients who are exposed to its decaying environment.
During a walk-through of Jose Manuel de Los Rios children's hospital in Venezuela's capital city Caracas, BBC spoke to Dr. Urbina-Medina in regards to the quality of the hospital. Medina compared the hospital to a building site, saying that it was not how a hospital should be.
Many hospitals in Venezuela have peeling walls with exposed pipes and electricity cables. Patient rooms are often full of trash and dirt. Electricity is faulty, leaving several lights not working. There are not enough operating rooms for surgeries. There is also a major problem with sanitation. Venezuela has little to no money to repair their decomposing hospitals. There is little access to clean water, which has caused several patients with kidney failure who attended Jose Manuel de Los Rios to contract an infection. After further inspection of the water tanks in the hospital's basement, garbage, shoes and a dead cat were found inside.
In instances of electricity blackouts that shut down machines used for live-saving procedures, doctors have resulted in manually pumping oxygen into premature babies' bodies. Since there are not enough operating rooms in good shape, patients stay on waitlists longer than expected. The new way of operating is improvising. Since there is little access to proper supplies and the hospital environments are in disrepair, doctors have to find any way to provide the help their patients need.
The failing economy has not only caused problematic hospital infrastructure in Venezuela, but medicine shortages have increased mortality rates. In 2016, 11,500 infants died and 756 women died during or after childbirth. Many people need more than one type of medicine to assist them. Unfortunately, it can be difficult to find just one of the list of medicines needed. If the medication is found, often the price is too steep to purchase. For instance, a patient who needed an antibiotic that cost 40,000 bolivars, or 56 U.S. dollars, per packet of six could not afford the quantity needed, which was 224 blisters total. The amount of bolivars needed to buy just one packet is equal to the monthly wage for many. Jose Manuel de Los Rios Hospital has run out of antibiotics and medical supplies such as inhalers, bandages and syringes. Their lack of machines, especially x-ray machines, has delayed the diagnoses of possible brain-related issues in patients. The lack of antibiotics specifically has caused many to lose limbs because of severe infections.
Foreign Minister Delcy Rodriguez has been working with United Nations organizations such as the Pan-American Health Organization in order to assist in the shortage of medications. Their assistance has helped them to negotiate with suppliers to provide more affordable medicine to countries like Venezuela. With assistance from various organizations, improving hospital infrastructure in Venezuela is a possibility and it needs to be seriously prioritized.
– Brianna Summ
Photo: Flickr
https://borgenproject.org/wp-content/uploads/logo.jpg
0
0
Borgen Project
https://borgenproject.org/wp-content/uploads/logo.jpg
Borgen Project
2017-11-17 01:30:49
2019-11-21 01:16:00
Hospital Infrastructure in Venezuela