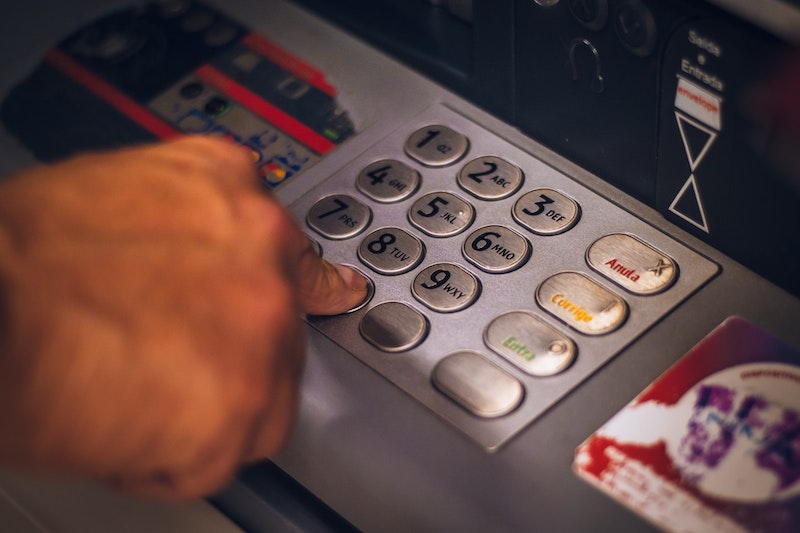 In 2017, the World Bank  reported 1.7 billion "unbanked" adults, meaning these individuals did not have "an account at a financial institution or through a mobile money provider." Although there remain unbanked individuals in developed countries, most of the unbanked population lives in developing countries. Furthermore, there is a strong link between lacking financial inclusion and living in poverty.
In 2020, the Inclusion Foundation discovered that in the United Kingdom, being unbanked leads to costs of up to £500 annually as these individuals "miss out on discounts reserved for those who pay bills by direct debit." Additionally, the financial services that institutions offer, such as tools for saving, insurance and credit, are important instruments that help people rise out of poverty and advance financially.
5 Facts About the World's Unbanked Population
Women account for most of the unbanked. In 2017, about 980 million women did not have a bank account, making up "56% of all unbanked adults globally." Even in countries with a small percentage of unbanked individuals, women account for most of the unbanked. For example, in Kenya, "where only about a fifth of adults are unbanked, about two-thirds of them are women." In both India and China, females account for close to 60% of unbanked adults. According to a 2012 World Bank article, the gap grows larger among those in poverty, where women who make less than $2 a day are 28% less likely than men to have an account. Melinda Gates, the co-chair of the Gates Foundation, said that "Financial tools for savings, insurance, payments, and credit are a vital need for poor people, especially women, and can help families and whole communities lift themselves out of poverty."
China and India have the largest unbanked populations. About 225 million adults in China did not have a bank account in 2017 — the largest unbanked population in a single country. India came in second with 190 million, followed by Pakistan with 100 million and Indonesia with 95 million unbanked people. These four countries, along with Nigeria, Bangladesh and Mexico, accounted for close to 50% of the globe's unbanked population in 2017.
People remain unbanked for specific reasons. The 2017 Global Findex survey asked those without bank accounts why they choose not to open one. The most common reason provided, with about two-thirds of respondents citing this reason, was simply lack of money. Coming in second, 30% of unbanked adults said they did not need an account. About 26% stated that accounts are too expensive and 26% also stated an account is not necessary because a family member already has an account. Other reasons include distance, documentation requirements, distrust in the financial system and religious concerns.
Providing banking services could lift people out of poverty. World Bank Group President Robert B. Zoellick said that "Providing financial services to the 2.5 billion people who are 'unbanked' could boost economic growth and opportunity for the world's [impoverished]." He stated further that "harnessing the power of financial services can really help people to pay for schooling, save for a home or start a small business that can provide jobs for others." In fact, research shows that "the more [impoverished] people are banking today, the more they are banking on their future[s]."
Technology as a potential solution. The Bill and Melinda Gates Foundation is a nonprofit organization that fights poverty, disease and inequality around the world. One of the focuses of the Foundation is to reach unbanked populations with solutions to improve financial inclusion so that "people around the globe can build security and prosperity for themselves." Its strategy is to promote the development of digital payment systems, which can allow for digital or mobile access to financial services without a bank account. This will also allow more women access to financial services, advancing gender equality. The Gates Foundation is currently supporting mobile money platforms in developing countries to increase financial inclusion for the unbanked. For example, in 2010, the Foundation granted $10 million to ShoreBank International to build a highly scalable electronic banking platform in Bangladesh to promote the financial inclusion of low-income people. In 2018, the Gates Foundation invested $3 million in Jordan's Mobile Money for Resilience platform, which will economically empower refugees and impoverished people in the nation.
Looking Ahead
While for many, banking services seem readily accessible and almost a fact of life, for others, the inability to access such services stunts their growth opportunities. By increasing financial inclusion, institutions can help people help themselves.
– Rachael So
Photo: Unsplash
https://borgenproject.org/wp-content/uploads/logo.jpg
0
0
Saiesha
https://borgenproject.org/wp-content/uploads/logo.jpg
Saiesha
2022-06-03 07:30:28
2022-06-01 06:16:48
5 Facts about the World's Unbanked Population