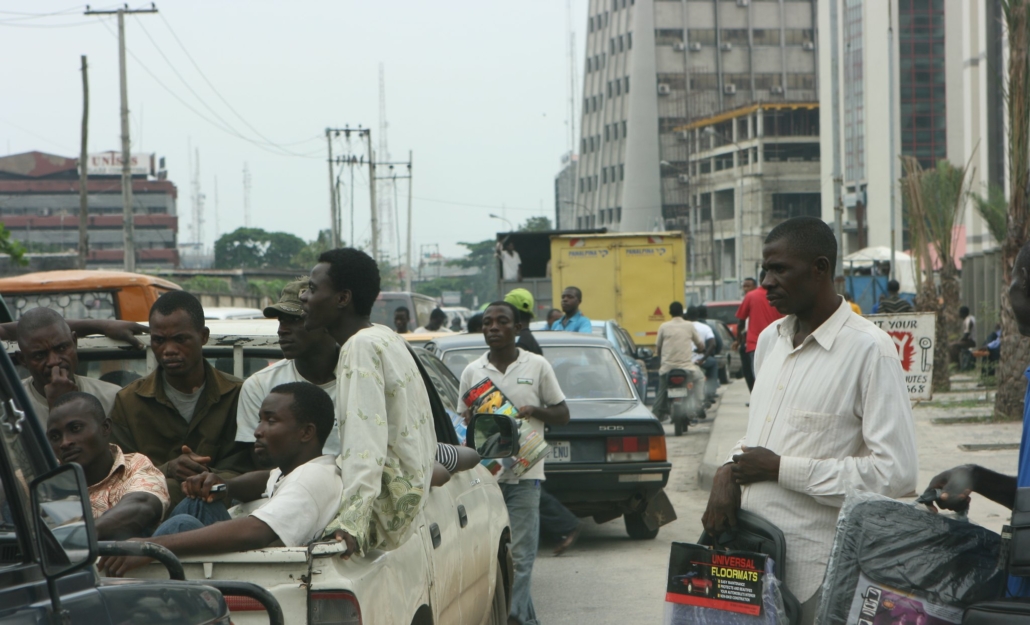 Transport poverty is where people are unable to satisfy their daily needs and activities due to lack of access to transport, unavailability of transport, the high cost of traveling, long time spent traveling and the inadequacy of transport travel conditions. "Essentially, transport poverty limits the quality of life as a consequence of being unable to access transport services." The World Economic Forum concluded that a discussion of "inclusion and opportunities" must include a component such as transport and mobility. It said further that inclusive access to transport and mobility would create more opportunities for the advancement and promotion of the overall economic health of communities. Here is some information about transport poverty in Nigeria.
A Prevalent Issue in Developing Countries
While transport poverty occurs in developed countries, it is more prevalent in developing countries. Mobility plays a huge role in the volume of movement of persons, goods and services. The lack of access to vehicle ownership or mobility in developing countries, therefore, leads to poor quality of life for the most vulnerable groups of people especially "low-income earners, women, the elderly, persons with disabilities and young people," according to Liftango.
In Nigeria, about 80% of mobility depends on road transportation. Owning a car/vehicle, therefore, contributes heavily to a person's economic and social well-being. According to available records, Nigeria has a total of 11.8 million cars. In a country of more than 200 million people, the vehicle per population ratio is just about 0.06.
The yearly demand for cars in Nigeria is more than 700,000. The local car manufacturing companies produce just 14,000 cars per year. In order to meet this demand, the government had to reduce the tariff on the importation of cars from 35% to 5%, Techpoint Africa reports. Even with this reduction, most Nigerians, especially the low-income groups, women and those who live in rural areas are unable to buy cars.
Moove's Intervention
As part of the efforts to address this glaring transport poverty in Nigeria, Jide Odunsi and Ladi Delano established Moove in 2020. Moove's vision is to "build the largest integrated vehicle financing platform for Mobility entrepreneurs using technology and future productivity." Apart from that, Moove also aims "to drive productivity and success for the world's mobility entrepreneurs by democratizing access to vehicle ownership" thereby changing people's lives.
Moove provides "revenue-based vehicle financing and financial services to mobility entrepreneurs." This way it's "creating sustainable employment opportunities to empower those otherwise excluded from financial services by embedding its alternative credit scoring technology onto ride-hailing, e-logistics and instant delivery platforms, and using proprietary performance and revenue analytics to underwrite vehicle loans."
Moove's Partnership
Moove has expanded beyond Lagos to six other African cities and other parts of the world. This expansion and the mission of Moove attracted the attention of British International Investments (BII). Mid-last year, Moove received an investment of $20 million from the BII to boost its operations in Nigeria. At the event to mark the start of the partnership, BII's spokesperson, Nick O'Donohoe "not only will BII's investments help to create jobs and provide entrepreneurial self-starters with the means to own their own vehicles, but Moove's clear focus on gender diversity will foster inclusive economic opportunities for women, both within the company's workforce and among its drivers," IT News Africa reports.
Delano, who is co-founder of Moove, stated at that event, that with this new funding, they were in a better position to use their technology and productivity data to create "a more inclusive financing ecosystem, whilst also tackling the unemployment problem affecting over a third of Nigerians by generating the opportunities for more seamless and sustainable employment."
Using fintech to democratize car ownership and empower a greater number of people to live a better quality of life is a great innovation that Moove made with support from BII. The huge population of Nigeria offers a vast market for mobility entrepreneurs whose earnings have ripple effects on their families and relatives. This is an efficient approach to eradicating transport poverty in Nigeria.
– Friday Okai
Photo: Flickr
https://borgenproject.org/wp-content/uploads/logo.jpg
0
0
Naida Jahic
https://borgenproject.org/wp-content/uploads/logo.jpg
Naida Jahic
2023-03-22 01:30:50
2023-03-20 11:56:47
Reducing Transport Poverty in Nigeria