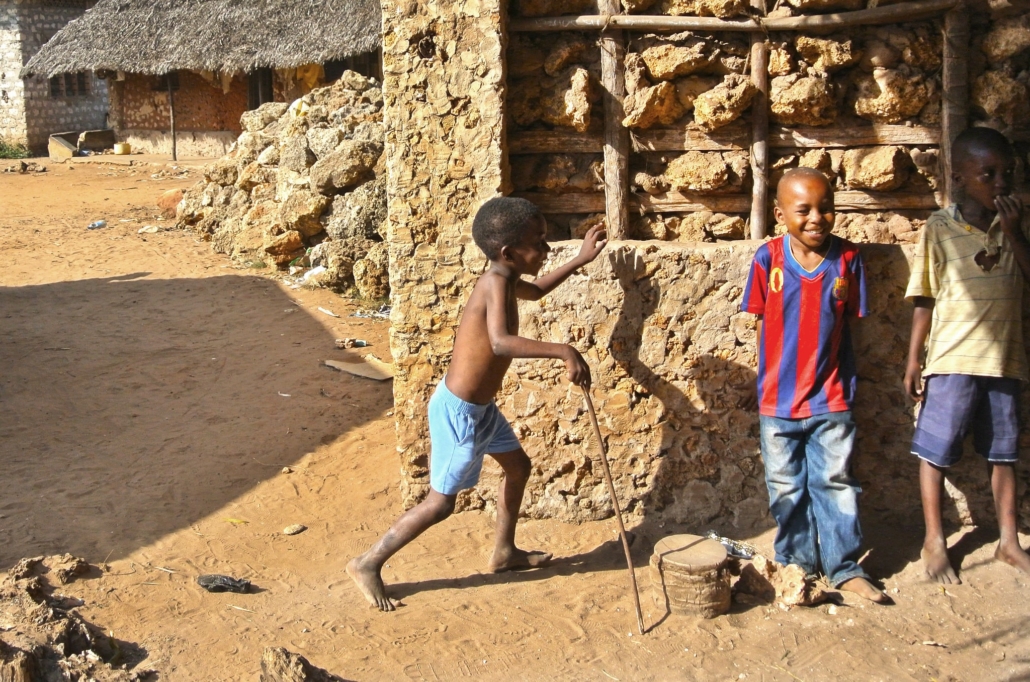 Imagine if one received free money from the government every month, directly into their bank account with no one asking any questions. It may sound too good to be true, yet that is the main premise behind universal basic income or UBI. Universal basic income in Kenya is going a long way toward fighting the results of the COVID-19 pandemic.
What is Universal Basic Income?
With UBI programs, governments, organizations or private funders deposit direct cash payments to citizens monthly. These deposits occur regardless of status or circumstance with no strings attached. This means no interest and no expectation to recipients to repay the money. UBI programs intend to supplement or even entirely replace other financial social programs and help those struggling financially. The goal of this financial aid is to prevent vulnerable groups from falling deeper into poverty. In addition, it works toward alleviating national poverty on a wider scale.
The idea of universal basic income has long been under debate with skeptics insisting that providing free money to the impoverished would only lower the incentive to work, bankrupt any government who would give it an honest try and fail to address the root causes of poverty. While these criticisms are well grounded, UBI has nonetheless collected a growing base of supporters. Early supporters of a UBI program date back to the Enlightenment, including political activist and philosopher Thomas Paine and French general and emperor Napoleon Bonaparte. In more recent years, supporters have included Silicon Valley giants Bill Gates and Jeff Bezos and South African billionaire Elon Musk. Others range from author Milton Friedman to Pope Francis.
UBI in Practice Globally
Perhaps surprisingly, countries all over the world have experimented with UBI programs. What may come as an even bigger shock is that it has been in use in the United States for the last four decades. Since 1982, Alaska has implemented the Alaska Permanent Fund, an investment fund that disperses a dividend of anywhere from $1,000 to $2,000 to every Alaskan resident including children. The results have virtually eliminated extreme poverty in the state. Extreme poverty refers to those living on $2 or less a day.
Outside of North America, UBI programs have undergone implementation in every continent except Antarctica, from Brazil to Japan with a varying degrees of success. This highlights the widespread capabilities and applications that are possible with basic income systems. However, 2020 introduced a new variable to the theory of UBI. How would a basic income system affect communities dealing with the adverse health and economic effects of a global pandemic?
UBI and COVID-19
The longest-running and most ambitious attempt at a universal basic income system is currently underway in Kenya. Since 2016, nonprofit GiveDirectly has been sending direct cash payments to more than 14,000 households in the Siaya and Bomet Counties of Kenya. The mission is to continue the program through 2028. In doing so, it will collect decades worth of data on the effects of UBI on poverty-stricken communities.
However, the unprecedented arrival of COVID-19 has brought disastrous effects to Kenya's economy and will likely send millions into poverty. The unpredictable addition of a global pandemic has enabled researchers to examine the effects of an established universal basic income infrastructure. This situation provides invaluable insight into how a basic income system might help vulnerable communities cope with a large-scale crisis.
Based in the Siaya and Bomet Counties of Kenya the program split the recipients of cash payments into four groups. These groups included long-term, short-term, lump sum and a control group. For long-term recipients, every adult for the duration of the 12-year program is to receive $0.75 per day. This amount sufficiently covers food expenses and basic health and schooling needs.
The short-term recipients received the same amount for basic needs, $0.75 per day, for two years. The third group received a lump sum that amounted to a one-time payment of $500. Finally, the control group did not receive any payments at all. This allowed an honest comparison amongst villagers to evaluate the significance that UBI payments had on individuals who received payments.
The Results
Those receiving universal basic income in Kenya experienced better food security and were less likely to report experiencing hunger in the past 30 days. This resulted in a widespread improvement in overall rates of hunger. Hunger rates fell from 68% to 57%, with the strongest improvements coming from the long-term group of recipients.
Looking at general health including mental health, UBI recipients showed promising results. Results indicated that payments reduced the probability that an individual would seek medical treatment. Furthermore, households were around six percentage points less likely to report that a household member was ill. Research also suggests that payments reduced hospital utilization, which helped preserve hospital capacity. Having the peace of mind that at least one stream of income would remain steady certainly played a factor in improving the well-being of Kenyan's facing economic uncertainty.
Universal basic income payments helped individuals stay resilient through the devastating effects of COVID-19. Nevertheless, basic income is still far from a silver bullet for fighting poverty. In Kenya, UBI was not effective at completely protecting recipients from economic hardship, and by nature, a UBI program will expose individuals to economic volatility and cannot guarantee complete financial protection.
However, payments allowed individuals a crucial advantage in holding on to basic needs such as food and healthcare in comparison to those without any basic income payments. This demonstrates that putting the infrastructure in place for universal basic income in Kenya can provide much-needed relief and security to citizens when they need it most.
– Andrew Eckas
Photo: Flickr
https://borgenproject.org/wp-content/uploads/logo.jpg
0
0
Kim Thelwell
https://borgenproject.org/wp-content/uploads/logo.jpg
Kim Thelwell
2021-03-18 07:30:10
2021-04-29 07:16:05
Examining Universal Basic Income in Kenya