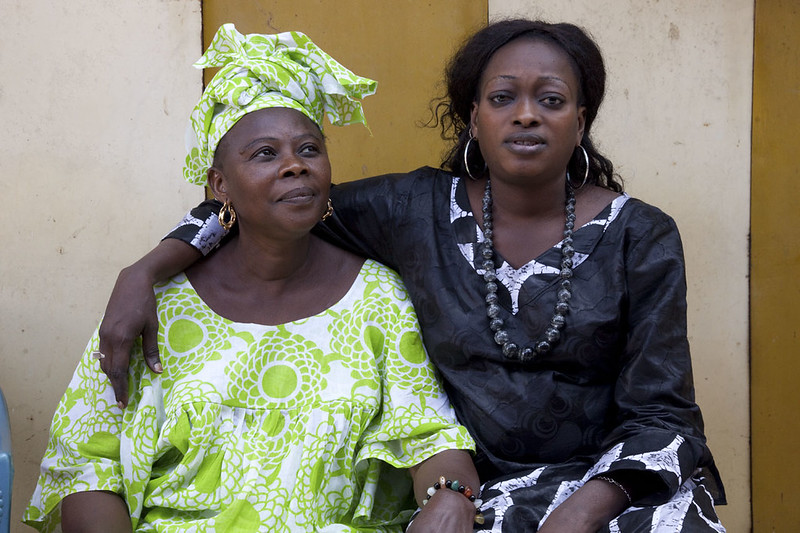 Across the developing world, millions of women and girls in poverty receive little to no education. Women learn to cook, clean and care for children. Men, in contrast, often receive an education from a young age. With this advantage, men can work toward opportunities beyond the reach of their female counterparts. When girls have access to education, they can forward the benefits to their community. One educated girl can impact generations. This is why women's education in The Gambia is important.
In The Gambia, a small West African country, girls face problems common in developing countries. The average family lives on a daily income of $1, but education after grade six costs $100 per year. Families frequently invest their small income in educating boys, whom they think will support them in adulthood. As a result, women struggle to find opportunities beyond domestic labor.
In addition to these limitations on women's education in The Gambia, other barriers include cultural biases and teenage marriage. The culmination of these obstacles prevents nearly 50% of the Gambian population from accessing education and economic empowerment. Consequently, the lack of women's education in Gambia hurts the country's development.
Why Does Education Matter?
For women living in poverty, including those in The Gambia, very few opportunities wait for them. These girls face the expectation from a young age that they will grow up to become mothers and homemakers. Early on, girls learn about domestic skills and how to raise children. Men, on the other hand, have the opportunity to dive into their education and accelerate their careers.
The education of women in developing countries is absolutely critical to their personal growth. When young girls receive the same opportunities as boys, they learn essential skills that go far beyond the classroom. Health classes teach young women about the spread of illnesses and the importance of nutrition. Math lessons provide analytical skills that they can apply to household finances. Language courses allow them to communicate better with others and read the news.
For women in The Gambia, these skills would allow them to improve their own quality of life. In a nation that often undervalues gender equality, women's education in The Gambia is a critical first step to leveling the playing field.
Women's Education and Economic Development
The smallest country in mainland Africa, The Gambia faces limited economic development. The current regime has harmed business freedom and has contributed to the weakening labor force. With a population of around 2.1 million, the country has a limited workforce. Most jobs center on agriculture and crop exports. However, excluding women from the workforce cuts the number of potential workers in half.
Additionally, since the nation's economy depends on crops, The Gambia's GDP fluctuates with farmers' production. This means that in dry seasons, when people struggle to water their crops, the economy struggles as well. In fact, the Gambian economy recently contracted by 10% as a result of erratic rainfall, according to The World Bank.
Including women in the workforce would increase the available amount of labor, which would help in cultivating crops. Additionally, more labor would allow other sectors of the economy to grow, creating a more diverse and stable economic system. If women received an education, making them more employable, more businesses would develop and the economy would grow exponentially.
Education Brings Hope
Over the past several years, efforts around the globe have worked toward improving women's education in The Gambia. Women in The Gambia are now achieving higher levels of education, and experts predict this trend will continue. Many charities and NGOs are raising money and bringing awareness for this cause. Some are even increasing education through international programs. One of these NGOs is Janga Yakarr, which uses exchange programs in the United States to increase women's education in The Gambia.
Janga Yakarr, which directly translates to "education, hope," is a charitable organization founded by sisters Alexandra and Erica Chalmers in 2011. After learning about the lack of opportunities for women in The Gambia due to limited education, they decided to help. The sisters arranged a shipment of desks, chairs, whiteboards, chemistry equipment and educational materials to The Gambia. This effort meant to help children in The Gambia complete their education.
An Educational Exchange
The Chalmers became inspired by how their school supplies supported young girls and the relationships they formed with these students, who lived nearly 4000 miles away. From this point on, the Chalmers sisters wanted to enhance the relationship between students in the U.S. and in The Gambia. They now create an educational connection between the two countries.
To do so, they started the nonprofit Janga Yakurr in partnership with grassroots organization Starfish International. The organization's aim is to raise money for women's education in The Gambia. Additionally, it aims to foster relationships between U.S. high schoolers and students in The Gambia, as well as run exchange programs between the schools.
Alexandra Chalmers told The Borgen Project, "Looking at the struggle that many women go through in The Gambia in order to feel empowered, it opened our eyes to how much we take for granted in the United States. Our own education has provided us with so much opportunity to pursue, and we wanted to share that with these girls as well."
The Future of Women's Education in The Gambia
Over the past several years, many organizations like Janga Yakurr have helped make progress on women's education in West Africa. This is important not just for women but for these countries as a whole. When young girls receive the same opportunities as young boys, they can get higher-paying jobs. From there, the labor force will continue to grow, which will improve economic stability.
Additionally, as women are more highly educated, they may help fight for women's equality. They can use their education to fight for equal representation, for example, and to reduce female circumcision and domestic abuse. With a higher level of education, many women and girls may also gain respect and equality in other facets of life.
Education fuels empowerment. For women in poverty, they likely cannot feel empowered without education and financial support. However, women's education in The Gambia will provide ample opportunity for them to thrive and for the whole economy to prosper.
– Daniela Canales
Photo: Flickr
https://borgenproject.org/wp-content/uploads/logo.jpg
0
0
Kim Thelwell
https://borgenproject.org/wp-content/uploads/logo.jpg
Kim Thelwell
2020-10-22 19:24:17
2020-10-22 19:24:17
Women's Education in The Gambia: Developing the Economy