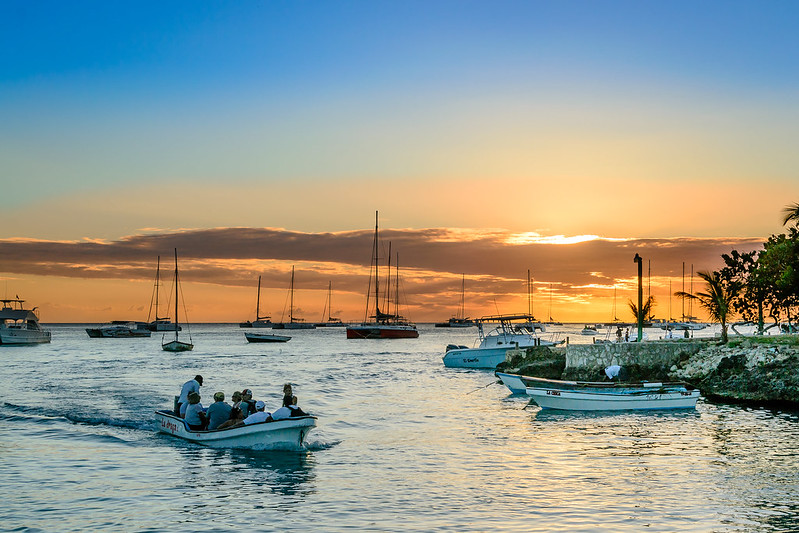 Island nations such as Fiji and Tonga are isolated paradises largely cut off from global markets. As tourism increases through the year however, these countries' economies thrive. While ecotourism in developing island nations increases employment rates and the development of other important sectors, it has to be done with the land and its people in mind.
What is Ecotourism?
Ecotourism in developing island nations is an economic development tool that involves bringing local communities and travelers together in an environmentally friendly way. The main benefits include the preservation of native lands, increases in local employment rates and increased funds for continued conservation. If not kept in check however, ecotourism has the potential to exploit an island's natural resources and populations, so it must be implemented in the most sustainable way possible. Once nations see improvements in their tourism industry, they can easily become vulnerable to large corporations wanting to create new—and potentially damaging—markets there.
Why Tourism is Important to Developing Island Nations
The World Bank has identified 11 Pacific Islands (PIC 11) that will benefit immensely from increased tourism. These islands are: Papua New Guinea (PNG), Solomon Islands, Vanuatu, Fiji, Tonga, Samoa, Kiribati, Palau, Marshall Islands (RMI), Federated States of Micronesia (FSM) and Tuvalu. These countries received over 1.3 million visitors in 2014 and are renowned for their beautiful landscapes, diverse cultures and incredible natural resources. Of this group, countries with the highest tourism rates also have the highest employment rates. The industry employs 15% of the population in Tonga, 18% in Samoa, 50% in Palau.
The Caribbean is one of the most popular tourist destinations, with many of its nations' economies heavily or completely reliant on tourism industries. The World Bank has started initiatives within the region to establish "blue economies" that take both economic development and environmental effects into consideration. Since 2010, the region's GDP has increased alongside the growth of island tourism. Unfortunately, these changes have come with an increase in plastic marine debris and the destruction of coral reefs. The main focus of these "blue economies" is to establish a balance between the ocean and the economy so everyone benefits.
Ecotourism Efforts to Support
There are many organizations working to make ecotourism in developing island nations a reality. Ecotourism Belize hires local workers in the Toledo District as guides for tours through the Belizean jungle. They also have a group of bird specialists and traditional healers hired. All employees are of Mayan descent so they are able to give honest representation of ancient Mayan culture and convey how it has been passed down through generations. All of Ecotourism Belize's profits fund conservation efforts within the Maya Golden Landscape.
In 2017, Palau became the first country to require an "Eco-Pledge" by visitors upon entering. Over the past several years it has seen tourist rates grow seven times larger than the region's native population. Home to beautiful natural ecosystems, Palau knew it had to mitigate the rise in the destruction of its land due to increased tourism. The country's government found this destruction was due to a lack of education. By introducing visitors to a localized way of thinking about the environment, the government has taken an important first step towards successful ecotourism.
Keeping Things Balanced
Ecotourism in developing island nations has the potential to help eradicate poverty in these regions. Done correctly, it allows locals to hold onto their culture while protecting their resources and ecosystems at the same time.
– Stephanie Russo
Photo: Flickr
https://borgenproject.org/wp-content/uploads/logo.jpg
0
0
Kim Thelwell
https://borgenproject.org/wp-content/uploads/logo.jpg
Kim Thelwell
2020-09-02 13:45:25
2020-09-02 13:45:42
Ecotourism: Leading Economic Development in Island Nations