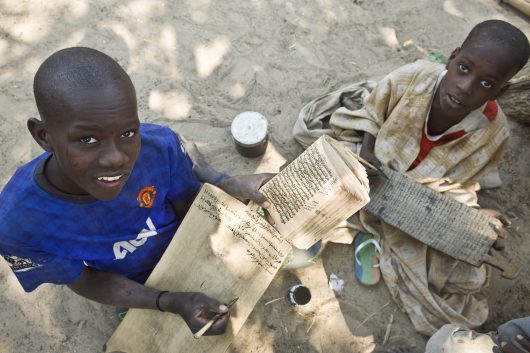 Although most know of the atrocities committed by ISIS and the millions of displaced refugees throughout The Middle East and Europe, mainstream media has very much undercovered the Sub-Saharan terrorist group, Boko Haram. Consequently, very few are aware of an equally saddening Nigerian refugee crisis and the need for foreign aid.
Boko Haram is an Islamic extremist group based in northeastern Nigeria that has allied itself with ISIS. Although an extreme religious group, it has targeted Christians and Muslims alike, rebelling against the Nigerian government to form an Islamist state.
Since 2009, the group has killed more than 20,000 and displaced more than 2.3 million, of whom 1.3 million are children. In 2014 alone, the group killed more than 6,600 and abducted 276 schoolgirls from Chibok, Nigeria. In 2015, The Global Terrorism Index named Boko Haram the world's deadliest terror group, ahead of ISIS. Just under 2 million have been displaced in Nigeria so far, according to the UNHCR.
Unlike Syrian refugees, who have escaped to countries with reasonable resources and social benefits, Nigerians are surrounded by countries with much less wealth. With so much less news coverage, western citizens are also less likely to contribute to this cause.
Here are 10 facts about Nigerian refugees:
In a northeast Nigerian aid camp, more than 1,200 people have died of starvation and illness. One-fifth of the 800 children suffered from malnourishment and almost 500 had died.

Maiduguri, Nigeria alone is estimated to host between 1.2 million to 2 million refugees.

In August of 2016, the government began to investigate the theft of food from refugee camps by officials.

In one feeding center, between 10 and 25 percent of children die.

Without proper food or drinking water, refugees must also endure temperatures easily over 100 degrees Fahrenheit.

The UNHCR has requested $30 million in funding but received only $12.5 million from the U.S. government.

Beyond refugees, around 5.5 million people do not have enough to eat in Nigeria.

Niger is facing its own food crisis, even as more than 87,000 Nigerian refugees enter the country.

Just over 31,000 Nigerians have requested asylum in Italy, with more than half in Italy.

Only five percent of Nigerian migrants are granted refugee status in Europe.
As the U.S. focuses on its own refugee crisis from South America and Europe focuses on a primary stream of refugees from the Syrian/Iraqi region, it will be difficult to find financially capable nations to help Nigerian refugee crisis. As for countering Boko Haram, mainly Niger, Nigeria, Chad, Benin and Cameroon are actively fighting the terror group.
If not militarily, perhaps the western world may consider helping refugees by welcoming them into its own societies or sending money to refugee camps. China, which has pledged $60 billion to invest in Africa, may also want to secure its investment and social standing by aiding refugees and the Nigerian government.
– Henry Gao
Photo: Flickr
https://borgenproject.org/wp-content/uploads/logo.jpg
0
0
Borgen Project
https://borgenproject.org/wp-content/uploads/logo.jpg
Borgen Project
2016-09-12 01:30:45
2020-06-06 09:42:15
Ten Facts about the Nigerian Refugee Crisis