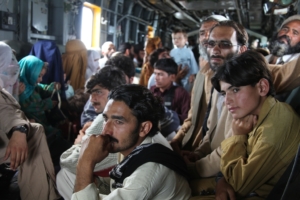 The COVID-19 pandemic has led to a major health care crisis in Pakistan. It also reversed years of effort into the elimination of poverty. The poverty rate declined from 64% to 24% in 2015 which occurred over a period of 20 years. However, with the arrival of COVID-19, the poverty rate in Pakistan could increase to 40% according to the International Monetary Fund (IMF).
Impacts of the Pandemic on Pakistan
Pakistan's GDP growth is also predicted to decline by 3% as a result of the pandemic. In addition, agriculture accounts for 20% of Pakistan's GDP and 43% of its labor force. The continuation of lockdowns with no end in sight is negatively affecting transportation, labor and the consumer market. Consequently, it affects the millions of people working in the agriculture industry. Around 17 million children and youth are missing important vaccinations for diseases such as polio. Moreover, several million more people are suffering from food insecurity due to the pandemic, bringing the total to 43 million. Those most at risk are the people who live below the poverty line and groups such as women, children, senior citizens, the disabled and minorities.
As more and more of these people fall below the poverty line, Pakistan is coming up with different innovative solutions that can cater to the millions of people that are experiencing multidimensional poverty.
3 Innovative Solutions to Reducing Poverty in Pakistan
Ehsaas Program: The Pakistani government launched a scheme in 2019 known as the "Ehsaas Program." With the coronavirus and lockdowns stifling the income of millions of daily wagers, the program quickly implemented a new project called the Ehsaas Emergency Cash Program. Under this initiative, low-income Pakistanis can gain access to financial assistance through text messages. As of right now, the program is helping 12 million families throughout the country. It provides stipends of 12,000 PKR ($72) each which families are using to buy food rations.
The Benazir Income Support Programme (BISP): BISP is a federal scheme that launched back in 2008. Its purpose was to provide unconditional cash support to help alleviate struggling families living in poverty in Pakistan. It remains the largest support program in Pakistan. BISP distributed approximately 90 billion PKR ($542 million) to 5 million low-income Pakistanis. Additionally, the program uses tools such as its BISP debit cards to make cash transfers convenient. The program especially helps women and low-income Pakistanis from minority groups to gain access to financial assistance.
Kamyab Jawan Program: Kamyab Jawan Program is the first of its kind in Pakistan. Launched by Prime Minister Imran Khan and his government, this program provides assistance and resources to youth on a national level. Through this platform, the country's youth ages 15 to 29 will benefit from youth empowerment programs, loans for youth entrepreneurs and startups, youth legislations and youth councils. Through this program, Pakistani youth are finally being integrated into civil institutions and given opportunities to lift themselves out of poverty.
While poverty in Pakistan has been an issue, these innovative solutions are proving successful at reducing poverty in Pakistan. Through their continued work, the quality of life for Pakistan's people should only improve.
– Abbas Raza
Photo: Flickr
https://borgenproject.org/wp-content/uploads/logo.jpg
0
0
Lynsey Alexander
https://borgenproject.org/wp-content/uploads/logo.jpg
Lynsey Alexander
2020-09-26 05:21:09
2022-05-12 10:55:22
3 Innovative Solutions Reducing Poverty in Pakistan