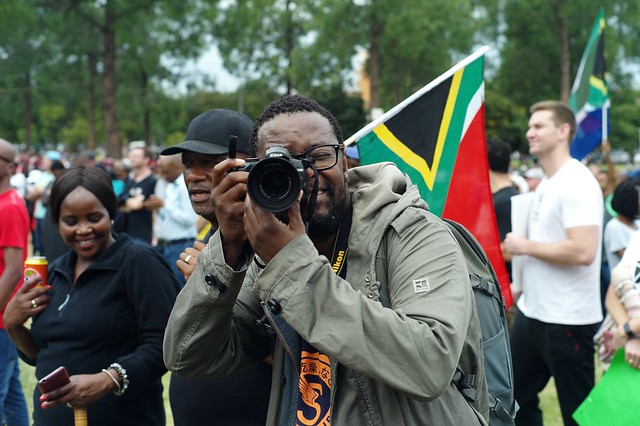 In recent years, the relationship between social media and African politics has become the most practical way to count on voter response. With an increase of multiparty politics, everyone wants to ensure their voice is heard. The African government's evolving political landscape now encompasses new leaders and policies that more accurately reflect its population's values.
Changes in African Politics
Nearly a decade ago, former Nigerian President Goodluck Jonathan announced his candidacy for re-election on Facebook. For this reason, CNN gave President Jonathan the nickname "the Facebook President." Today, this behavior surfaces as a common occurrence due to the interdependence of social media and African politics. Social media platforms such as Facebook and Twitter act as primary tools for electoral commissions, political commentators and to prolong political conversations. Research estimates 1.6 billion tweets in African include political subject matter which outnumbers tweets in the U.S. and the U.K. Many African politicians agree that direct access to voters fosters a more authentic connection between the government and its people.
Limitations for Social Activism
Alternatively, the validity of the political field gives social media also warrants regulated social media use. Some African countries possess state-owned media that only promotes its political bias. In July 2018, Uganda implemented the very first social media tax. The tax charges an additional 200 shillings on top of a 1,000 shillings per day fee for 50 megabytes of internet data.
Additionally, Ugandan President Yoweri Museveni complained that young people spend an excessive amount of time on social media. Many young Ugandans have boycotted the tax to protest against the President and his attempt to limit free speech such as political criticism. Other countries such as Tanzania, Kenya and Benin plan to roll out their own internet taxes in the near future. A recent survey across 31 African countries displays that only 39 percent of people prefer government-controlled media. In contrast, 56 percent of people prefer media freedom.
Governments Monitoring Social Media
Social media and African politics have created a surge of new ways for African governments to monitor and limit online criticism:
Chad – A social media shutdown has endured in this country for over a year.
Tanzania – Many newspapers, blogs and radio stations have been shut down after the government criminalized the publishing of statistics without government approval.
Kenya – In 2018, the Cybercrimes Act was developed to target bloggers seen as too critical of the Kenyan government.
Benin – The government limits internet access during election seasons.
A New Style of Government
Former pop-star Bobi Wine understands the value of social media and African politics and rallied in protest against Uganda's social media tax beside Ugandan youth. Wine's newly announced campaign for the 2021 presidential election sparked controversy. Wine is a current member of Parliament with growing popularity. He intends to replace President Yoweri Museveni and his political party. However, Wine faces constant obstructions on his road to the presidency. In his numerous attempts to hold rallies or concerts for his presidential campaign, the Ugandan police tried to impede the events by firing bullets or using tear gas. Wine addresses the lack of jobs and overwhelming corruption in the country. Consequently, he aims to increase his political involvement beyond social media as the leader of the "People Power" movement.
Overall, social media and African politics remain a dynamic duo to aid leaders to continue toward success for their countries and people. Many attempts at government crackdown on access to social media further prove the power of social media to give laypeople a voice in African politics.
– Nia Coleman
Photo: Flickr
https://borgenproject.org/wp-content/uploads/logo.jpg
0
0
Kim Thelwell
https://borgenproject.org/wp-content/uploads/logo.jpg
Kim Thelwell
2019-09-08 13:53:53
2019-09-22 08:26:10
Influencer Activism: Social Media and African Politics