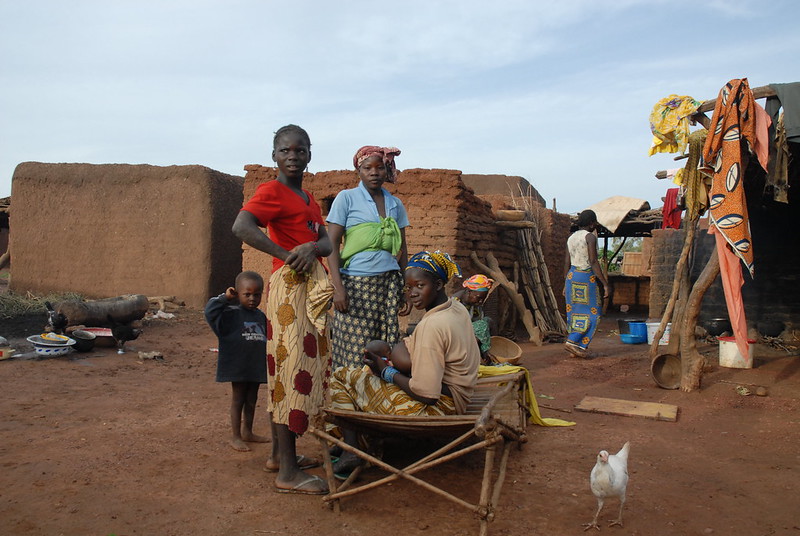 Mali has suffered from the presence of terrorist groups in its north and western regions, lethal diseases such as malaria and tuberculosis, and a coup d'etat in the past two decades. These circumstances have created a strained and ineffective healthcare system. Mali's infant mortality rates are among the highest in the world and average doctor visits per person have been one in every three years. This is in part a result of its system's user fees, which many in Mali cannot afford.
Free Healthcare to Address High Maternal and Child Mortality Rates
In 2019, Mali announced that it would begin offering free healthcare to pregnant mothers and children under 5. This is a monumental step forward that came after decades of adhering to a system that had barely changed since the 1960s when the country gained independence. This radical new change will benefit the healthcare system's most vulnerable recipients and work to lower the infant mortality rates as well as the lack of citizens' use of the healthcare services. However, the program's success is dependent upon how effectively they can roll out the changes to avoid flooding their healthcare systems.
Besides user fees, other issues persist in Mali which put citizens at risk for disease and insufficient care. A large issue is the lack of education regarding women's health. Mali has the third-highest fertility rate in the world, and its capital is one of the fastest-growing cities in Africa. The absence of health education leaves young women vulnerable to shorter birth intervals, lack of skilled birth attendants and female genital mutilation, which all result in Mali's high maternal mortality rates. With an average of six children per mother, education measures that address health and family planning are necessary to address high maternal and infant mortality rates as well as alleviate poverty.
USAID Helps Tackle Infectious Diseases
Another large concern is the prevalence of infectious diseases. Mali's degree of risk is ranked at very high for diseases like malaria, dengue fever, hepatitis A, meningitis and typhoid fever. These illnesses result from living in poverty, with a lack of clean water and adequate health services, as well as contact with animals and parasites carrying disease. As of 2018, USAID is supporting 991 health programs in regions across Mali to alleviate these health issues. Supplies such as bednets, diagnostic tests and medication are disseminated to prevent, diagnose and treat malaria.
This is very important work, that needs increased funding in order to continue spreading these life-saving services, as malaria cases reached 3.3 million in 2017 and the disease was responsible for almost a quarter of child deaths. With a larger budget and increased reach, USAID could provide Mali with the tools to create a self-sufficient healthcare system capable of tackling the maternal and infant mortality rates as well as the rampant infectious diseases.
– Ellie Williams
Photo: Flickr
https://borgenproject.org/wp-content/uploads/logo.jpg
0
0
Kim Thelwell
https://borgenproject.org/wp-content/uploads/logo.jpg
Kim Thelwell
2020-10-29 11:45:02
2020-10-29 11:45:02
What to know about Healthcare in Mali