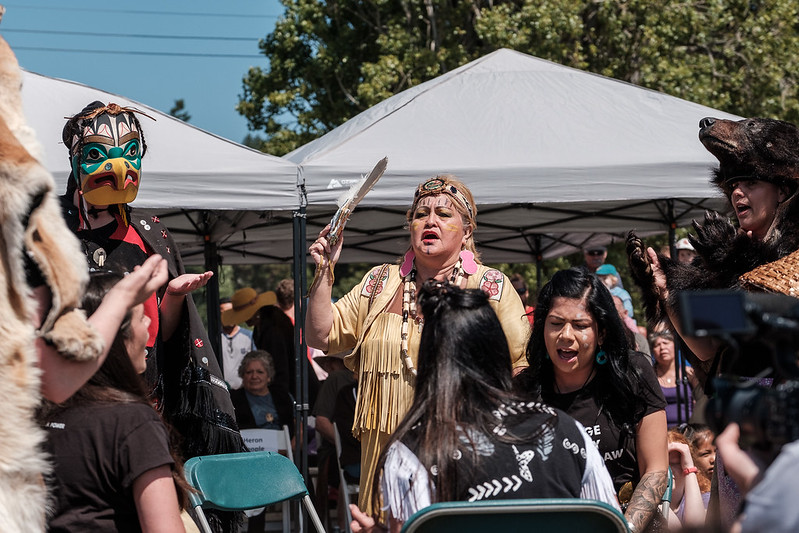 Indigenous poverty in Canada is a generational problem that has lowered living standards and created wide gaps in financial security and literacy. Indigenous populations still experience disproportionately high rates of poverty, despite multiple initiatives and legislation designed to reduce such gaps. In the Canadian Constitution, three distinct groups of Indigenous peoples are officially recognized: First Nations, Inuit and Métis. The poorest Canadians are those of Indigenous descent. In Canada, one in four Indigenous people and four in 10 Indigenous children face poverty.
Intergenerational Trauma within Indigenous Communities
Indigenous communities in Canada have long been victims of colonial policies that suppress their cultural identity and assimilate Indigenous children into Euro-Western culture through the residential school system. The accumulation of profound intergenerational distress and trauma has persisted and compounded over time, transmitting across successive generations within kinship groups and becoming entrenched within Indigenous families across Canada. Intergenerational trauma faced by the Indigenous population in Canada has resulted in the manifestation of various symptoms, including anxiety, depression and substance abuse. Addressing these challenges has proven to be a challenging task for mental health professionals in Canada. At the community level, there is a need to recognize the impact of colonization, allocate resources to community-based initiatives in Indigenous reserves and continue promoting reconciliation with Indigenous communities.
The Remoteness of Indigenous Communities
The responsibility over Indigenous reserves lies with the federal government of Canada. Indigenous reserves are mostly in isolated northern Canadian provinces and territories. Due to their distance, these communities have difficulties acquiring basic resources, including food, shelter and education, which are more expensive than in southern communities. In some communities, employment opportunities are few.
Indigenous Services Canada (ISC) works to enhance First Nations, Inuit and Métis services. The mission of the ISC is to facilitate the self-sufficiency of Indigenous communities in delivering essential services and addressing socio-economic circumstances within their respective communities. At present, the federal government endeavors to formulate measures aimed at promoting the provision of clean water on reserves. It also established helplines for mental health services and implements non-insured health benefits.
Systemic Discrimination and Institutional Racism
Institutional racism and prejudice increase Indigenous poverty in Canada. Justice, health care and job discrimination restrict resources and opportunities. The 2017 to 2018 Annual Report of the Office of the Correctional Investigator revealed a concerning surge in Indigenous imprisonment. The proportion of Indigenous federal prisoners rose from 20% in 2008 to 2009 to 28% in 2017 to 2018. Despite experiencing higher victimization rates, Indigenous individuals are not inherently more prone to committing crimes compared to their non-Indigenous counterparts. The 2019 GSS reported that Indigenous people faced 33% higher discrimination than non-Indigenous and non-visible minority individuals.
The government initiative Budget 2021 allocated $126.7 million over 3 years to combat anti-Indigenous racism in Canada's health systems. Among the initiatives is the Federation of Sovereign Indigenous Nations First Nations Health Ombudsperson Office. Advocates from this agency work with patients and families to address systemic concerns with federal and provincial health institutions. They also assist in identifying solutions to address conflicts and concerns, ultimately leading to improvements in the overall system.
Educational Barriers
Indigenous peoples suffer lifelong educational hurdles. Colonialism, marginalization, poor education in reserves and limited finance create these impediments. Indigenous peoples struggle with regard to education due to little educational financing, especially in rural locations with few schools and programs. Nearly half of Indigenous reserve residents in Ontario lack a high school diploma. Indigenous and Northern Affairs Canada currently conducts youth employment, job experience and skills development programs. These initiatives finance First Nations and Inuit post-secondary students. These programs try to overcome educational inequities and improve employability for Indigenous students, yet weak educational systems in Indigenous communities perpetuate economic instability and poverty.
The Long-Term Consequences of Residential Schools
From the 17th century through the late 1990s, Canada ran Indigenous residential schools. These Christian-run institutions aimed to eradicate Indigenous culture and incorporate children into Euro-Western civilization. Survivors and their descendants continue to suffer from emotional trauma and loss of language, culture and mental well-being after the closure of residential schools. The Canadian government has often apologized to Indigenous people for residential school abuse and Pope Benedict apologized to the Assembly of First Nations' National Chief in 2009 for Indigenous people's suffering in residential schools. Additionally, many Indigenous people suffer from substance abuse to deal with mental health issues caused by the residential school system. The 2006 Indian Residential Schools Settlement Agreement created the Indian Residential Schools Resolution Health Support Program to assist Indigenous communities in coping with emotional trauma. Former students of residential schools may seek cultural and emotional assistance through the program's crisis hotlines fostering a positive outlet.
Looking Ahead
Indigenous poverty in Canada persists due to a variety of circumstances, including residential institutions, educational challenges, isolation on Indigenous reservations, racial conflicts and the long-term repercussions of intergenerational trauma. Nonetheless, there are positive indicators (due to ongoing effort) of improvement in these communities in terms of reconciliation, empowerment and inclusion.
– Valentina Ornelas
Photo: Flickr
https://borgenproject.org/wp-content/uploads/logo.jpg
0
0
Jennifer Philipp
https://borgenproject.org/wp-content/uploads/logo.jpg
Jennifer Philipp
2023-06-07 07:30:52
2023-06-03 16:14:20
Understanding the Underlying Factors of Indigenous Poverty in Canada