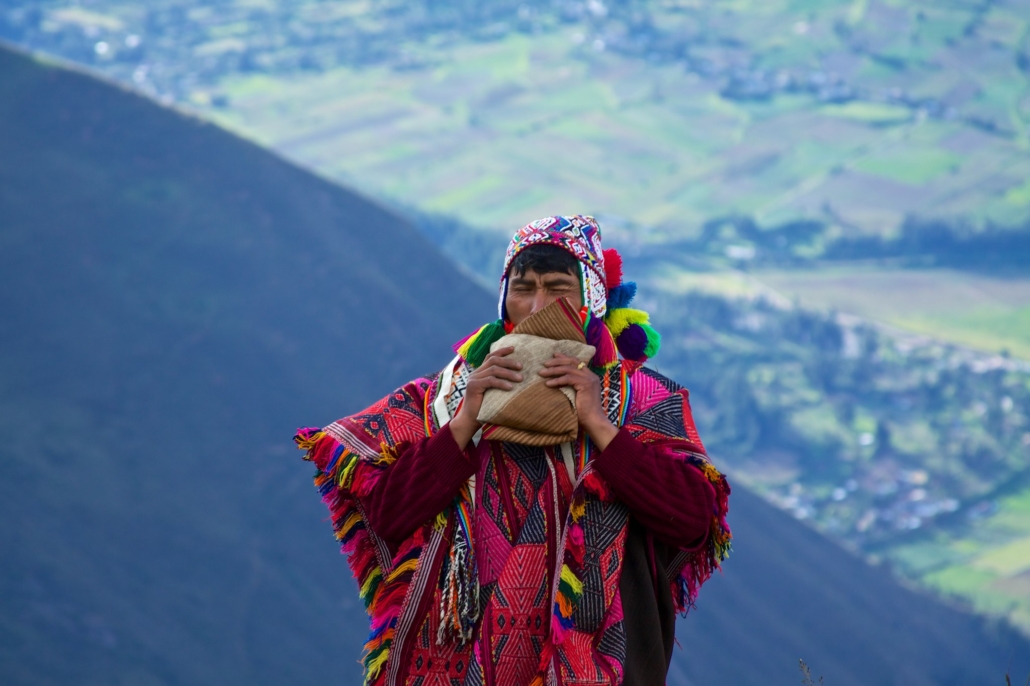 Peru is currently the country with the world's highest per-population confirmed COVID-19 mortality rate, and native communities are amongst the hardest hit by the pandemic. Peru is home to one of Latin America's largest Indigenous populations, whose ancestors lived in the Andean country before the arrival of Spanish colonists. Peru has a population of 32 million people, with 33% of Peruvians identify as Indigenous. Most Indigenous communities are located in remote regions with extremely limited access to doctors and healthcare services.
In Peru, the number of COVID-19 cases among Indigenous people has exceeded 21,000. Across many measures, Indigenous Peruvians are disproportionately affected by the pandemic. Conventional medical services are rare and often ill-equipped. The national census reported that only about one-third of communities have access to clinics. Furthermore, over 90% of medical services that exist in the region lack any medical workers and the majority also do not have electricity and running water. The disparities in medical attention are a catalyst for the extraordinarily high positive rate in the Amazon region, which has reached 15.75%.
Decades of under-investment in public healthcare, combined with the skepticism of modern medicine, mean many are not receiving standard treatments like oxygen therapy to treat severe virus cases. Traditional medicine has become the first line of defense against the pandemic in these communities and has compelled many Indigenous groups to utilize ancestral remedies to fight COVID-19 in Peru.
Traditional Medicine to Fight COVID-19 in Peru
Throughout history, traditional medicine has been a source of medical treatment for a plethora of diseases. In Peru, local people rely primarily on traditional medicine, while Western medicine is ancillary. Consequently, inclusive mobilization of traditional medicine resources is important for more effective control of COVID-19. Western medicine is generally fixated on an individual patient's illness, while Indigenous healers have a more holistic approach to medicine that focuses on the individual's personal relationships and the natural world.
Traditional medicine offers a key opportunity to fight against COVID-19 in Peru's rural communities. The contribution of traditional medicine and healers in the management of COVID-19 in Peru has the scope to enhance health initiatives and medical care services. Local plants, such as buddleja globosa, or locally known as "matico," are being used by the Shipibo people, who are one of the largest ethnic groups in Peru's Amazon region, to treat symptoms of COVID-19. This plant is believed to have anti-inflammatory properties. A combination of Indigenous medicine and Western medications, such as paracetamol, are acting as substitutes for typical treatments for the virus as Indigenous communities fight to lessen the burden of the pandemic with limited resources.
Providing Solutions
Several organizations are working to combat COVID-19 in Peru. WiRED International has joined forces with Project Amazonas (PA) to train community health workers and create a sustainable health database for the region. Based on World Health Organization standards, they implemented a comprehensive program in Iquitos. The curriculum consists of a myriad of training modules to better equip community health workers to fight and contain infectious diseases. PA and WiRED also collaborated to create an online patient-record database that can be accessed without the internet. The information collected can then be uploaded to the national health database to bring the needs of the Indigenous communities to the government's and health leader's attention.
Sinergias, a Colombian nonprofit organization, created an intercultural, multi-pronged approach to fight COVID-19 in the Amazon. The organization is collaborating with local communities and governments to create and implement health guidelines for rural areas that fuse traditional and Western medicine approaches. Additionally, Sinergias has joined the effort to create an Amazonian Health Observatory. This observatory provides reliable information about COVID-19 and has the potential to expand to monitor and document the region's overall health.
Strengthening local health systems and improving Indigenous populations' access to resources is pertinent to easing the burden of the COVID-19 in Peru. Some populations are experiencing relief from COVID-19 symptoms with a combination of traditional and Western medicine. Combating COVID-19 in a medically plural society has its challenges, yet implementing effective solutions is possible with diligence and collaboration.
– Samantha Johnson
Photo: Flickr
https://borgenproject.org/wp-content/uploads/logo.jpg
0
0
Kim Thelwell
https://borgenproject.org/wp-content/uploads/logo.jpg
Kim Thelwell
2020-11-22 13:35:25
2020-11-22 13:35:46
Combating COVID-19 in Peru: Integrating Traditional Medicine