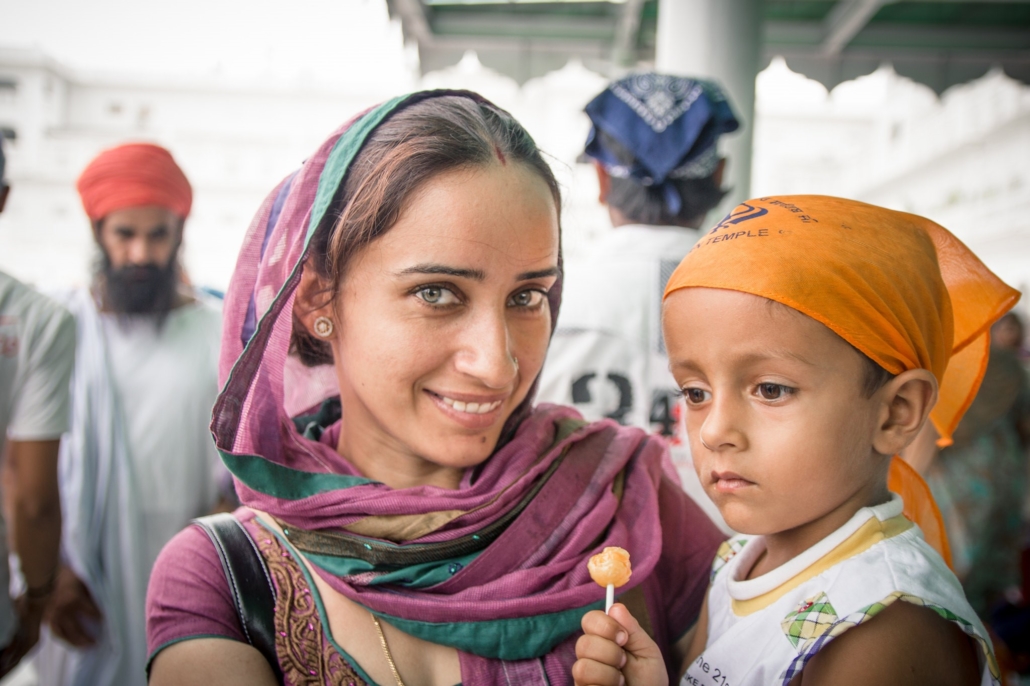 The Republic of India receives millions of dollars each year in foreign aid. This money goes toward ending poverty and improving living standards. However, as India develops and modernizes, the government has started to lend a helping hand to poorer nations across the world. Many see India's foreign aid as both a tool for diplomacy and an act of good faith. As in the words of India's Development Partnership, its approach to foreign aid is, "shaped by India's struggle for independence and solidarity with other colonized and developing countries and the inspiring leadership of Mahatma Gandhi…" The nation is transitioning from a recipient to a donor, as the nation often gives more in foreign aid than it receives.
By The Numbers
The Indian Government allocated $1.32 billion for foreign aid in its 2019-2020 budget year (around 0.3% of the budget). This amount follows a trend of India drastically stepping up its foreign aid over the past decade. The budget went from around $500 million in 2010 to a peak of $1.5 billion in 2015. Despite a three-year slump in funding, the central government is now stepping back up to the plate. The main focus of India's foreign aid centers around the development and modernization of its recipients.
Most of India's foreign aid goes to countries in Asia and Africa, as it seeks to improve relations with its neighbors and assert its global presence. The nations India is providing aid to include Myanmar ($56 million), Bangladesh ($24.5 million) and Bhutan ($392.7 million). Aid that these nations receive has the goal of promoting regional stability and creating higher living standards. The Indian Government has also taken more interest in Indian Ocean countries such as Mauritius ($161 million), Sri Lanka ($35 million) and The Maldives (~$81 million) to increase Indian presence in the Indian Ocean.
How India's Foreign Aid Helps
India's foreign aid goes to a variety of projects such as infrastructure, agriculture and energy. The nation has invested billions in infrastructure projects in nations like Nepal and Afghanistan, such as hydroelectric plants, dams and schools. Famously, India and Afghanistan finished the Salma Dam, renamed the Afghan-India Friendship Dam. The Dam cost India around $300 million and provides hydroelectric power and irrigated farmland to the surrounding area. Additionally, India gave millions in foreign aid to Caribbean nations to improve their renewable/clean energy sectors that combat pollution and environmental challenges.
India is also heavily active in humanitarian efforts and disaster relief, frequently giving out loans, medical supplies and other types of assistance. The Brookings Institute has even called the nation "The Neighborhood First Responder," helping with disaster relief in Sri Lanka, Afghanistan and Myanmar. Humanitarian aid has gone to nations like Fiji after Cyclone Winston hit the nation in 2016. Recently, India has helped combat the COVID-19 pandemic through monetary aid, donating food and distributing vaccines. Brazil, which faces a vaccine shortage, received 2 million doses from the Indian government.
Indian-US Relations
India is a prime example of how U.S. Foreign Aid benefits all sides. Nations like the United States have invested heavily in India and continue to help the government combat problems that plague the nation. As a result, India and the U.S. are now close allies and often cooperate on shared goals such as combating environmental challenges and ending extreme poverty. The two nations also cooperate with each other in international organizations like the U.N. and IMF. Both nation's economies benefit from a strong India, with bilateral trade totaling around $149 billion. A diverse array of U.S. businesses operate in India, from energy and infrastructure business to ones involving technology and entertainment.
– Malcolm Schulz
Photo: Flickr

https://borgenproject.org/wp-content/uploads/logo.jpg
0
0
Kim Thelwell
https://borgenproject.org/wp-content/uploads/logo.jpg
Kim Thelwell
2021-04-08 15:54:06
2021-04-08 15:54:05
India's Foreign Aid Explained