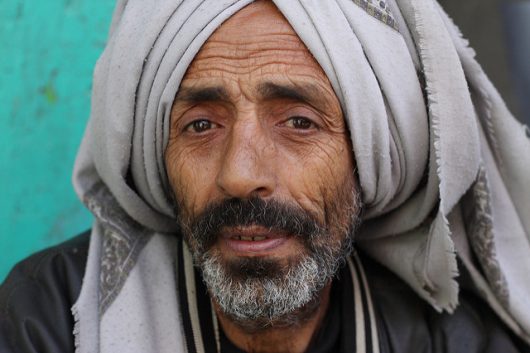 Since 1980, the high growth rates in Asia, particularly in China and India, have led to a significant increase in income for the bottom 50 percent of the global population. While this signifies growth and a reduction of poverty levels, it does not signify a decrease in global inequality or in the income inequality in the Middle East.
Income Inequality in the Middle East
There are two types of income inequality: between-country income inequality and within-country inequality. Although the high growth rates of India and China have led to a decrease in between-country average inequality, within-country inequality has only increased. Simply stated, a look into individual countries will show that the rich are getting richer while the poor are getting poorer.
The World Inequality Lab, composed of over 100 researchers and economists, recently published the "World Inequality Report 2018." The report underscores that collecting macro and microeconomic data on inequality is difficult, especially since many countries do not release or even produce income and inequality data and statistics.
Despite these limitations, the researcher and scientists found a new methodology to source the necessary data. One of the key findings of the report was that income inequality in the Middle East is the highest, while the lowest in Europe. In the Middle East, the top 10 percent take 61 percent of national income.
Causes of the Fiscal Inequalities
Income inequality in the Middle East is a result of multiple factors. On one hand, the disparate urban-rural income gap plays a large role in skewed income distribution, especially in countries like Egypt, Yemen and Tunisia. Because rural communities are further away from commercial ports and main markets, they have less access to imported commodities, such as rice and wheat.
This limited access to basic needs increases malnutrition and poverty rates in these countries, thereby furthering the economic divide. This economic inequality has played a role in the Arab Spring uprisings and demonstrations, polarizing these countries not just economically, but also politically.
The World Inequality Report predicts that if countries continue to operate "business as usual," then global, within-country inequality will only increase. However, the report suggests that if countries follow the trajectory of Europe over the past decades, then global income inequality can be reduced.
Attainable Solutions
The United Nations Economic and Social Commission for Western Asia advocates for the following proven tools to combat income inequality in the Middle East:
Tax progressivity

Increased equal access to education

Increased fiscal transparency

Investment in reducing public debt
The World Inequality Lab has already made attempts to increase fiscal transparency, using national income, wealth accounts, household income and wealth surveys, tax income and inheritance data to estimate figure on inequality and wealth in the Middle East.
International Support
Additionally, UNICEF is working to strengthen the education systems in the Middle East by working closely with both federal and local governments. The Life Skills and Citizenship Education Initiative under UNICEF aims to integrate core life skills, such as critical thinking and problem-solving, into the current education systems.
And finally, having a sense of awareness about global income inequality can also play a role in combating income inequality. Simply knowing that within-country income inequality is increasing despite the reduction in global inequality is important in addressing the issue.
– Shefali Kumar
Photo: Flickr
https://borgenproject.org/wp-content/uploads/logo.jpg
0
0
Borgen Project
https://borgenproject.org/wp-content/uploads/logo.jpg
Borgen Project
2018-08-27 01:30:01
2019-10-29 13:44:46
Understanding Income Inequality in the Middle East