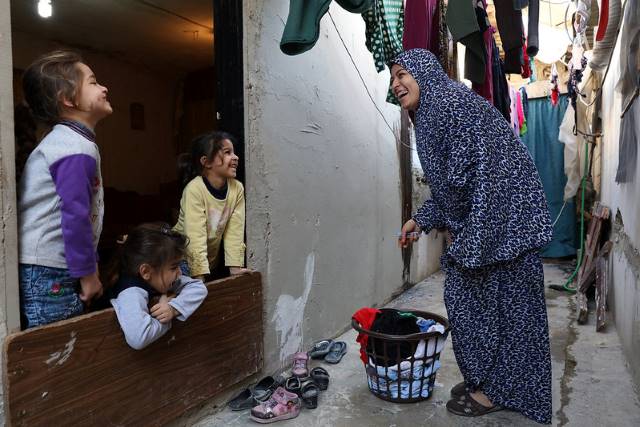 Lebanon is facing an economic crisis of unparalleled proportions. COVID-19 has severely impacted economic activity in Lebanon as it has in other countries throughout the world. However, the Lebanese economy was in freefall even prior to the pandemic. Since the economic collapse began in 2019, Lebanon has seen triple-digit inflation, heightened unemployment and a skyrocketing poverty rate. Stringent lockdowns in January 2021 kept the spread of COVID-19 under control. However, the impact of COVID-19 on poverty in Lebanon is severe, exacerbating Lebanon's pre-existing crises and hindering economic recovery.
The Economic Crisis in Lebanon
Lebanon was once a popular destination for tourists who wanted to experience the Middle East's beauty and rich culture. However, economic collapse and the COVID-19 pandemic have decimated one of the largest sectors of Lebanon's economy: tourism. Economic instability has exacerbated precarious living conditions for millions of impoverished Lebanese people.
Public debt defaults and a banking liquidity crisis forced many businesses to close even before the pandemic hit. Lebanon's economy has steadily contracted since 2019. The impact of COVID-19 increased Lebanon's unemployment rate from 6.04% in 2019 to 6.6% in 2020, the highest rate seen in a decade. The failure of Lebanon's economic and financial systems has resulted in millions unable to afford basic necessities.
Lebanon and Syria
The ongoing Syrian Civil War that began in 2011 has had significant ramifications in Lebanon. It has also contributed to the collapse of the Lebanese economy. Lebanon has had a long and fluctuant history with its much larger neighbor, Syria. Substantial business relationships exist between Lebanon and Syria's political and economic elites. Lebanon's economic disasters remain intrinsically tied to the decade of destruction in Syria. This has created a crisis of its own in Lebanon.
Lebanon houses more Syrian refugees than any other country. With Palestinian refugees included, refugees make up roughly a quarter of Lebanon's population. These refugees live in camps and shantytowns that offer little protection from the elements and are void of public services. The COVID-19 pandemic has increased the number of Syrian refugees in Lebanon living in extreme poverty from 55% to 90%.
Civilian Poverty and COVID-19
Refugees are not the only ones struggling in Lebanon. With a poverty rate of more than 55%, material deprivation and the suffering it causes are widespread among the 6.8 million Lebanese natives and refugees alike. Many social support services were cut in response to the debt crisis, which left many with little assistance in the face of catastrophe.
Furthermore, August 2020's Beirut port explosion killed at least 200 people, destroyed thousands of buildings and caused billions of dollars in property damage. Lebanon initially dodged a severe COVID-19 outbreak. However, medical services and ICU beds became heavily strained when cases peaked in January 2021. Thousands of Lebanese people have taken to the streets in past years to protest what they see as a corrupt and inept political class that has consistently failed the citizens of Lebanon.
COVID-19 Aid
In January 2021, The World Bank approved a $264 million project to reduce poverty in Lebanon. The Emergency Crisis and COVID-19 Response Social Safety Net Project (ESSN) will "provide emergency cash transfers and access to social services" to about 786,000 impoverished Lebanese people "reeling under the pressure of Lebanon's economic and COVID-19 crises." The project will also focus on developing social security nets in Lebanon to ensure an improved response to future economic shocks.
Exactly 147,000 households living in extreme poverty will receive financial support for one year. Additionally, "87,000 children between the ages of 13-18 will receive a top-up cash transfer to cover the direct costs of schooling." A core objective of the ESSN is to create a sustainable social safety net that can readily support impoverished Lebanese people even after the World Bank's aid ends. It is vital for aid to focus on those most vulnerable as the ESSN project highlights.
The Road to Recovery
The impact of COVID-19 on poverty in Lebanon has been harsh. While wealthy nations' economies suffered from lockdowns and closures, the economic effects of the pandemic were even more acute in impoverished nations struggling to recover from pre-existing catastrophes. COVID-19 has made poverty more widespread, narrowing pathways out of poverty.
While the worsening situation in Lebanon has attracted international attention and support, the structural issues that led to extreme poverty have only been alleviated, not solved. With continued commitment and support from the global community, Lebanon can successfully rebuild and recover.
– Will Pease
Photo: Flickr
https://borgenproject.org/wp-content/uploads/logo.jpg
0
0
Jennifer Philipp
https://borgenproject.org/wp-content/uploads/logo.jpg
Jennifer Philipp
2021-07-11 07:30:44
2021-07-09 07:20:54
The Impact of COVID-19 on Poverty in Lebanon