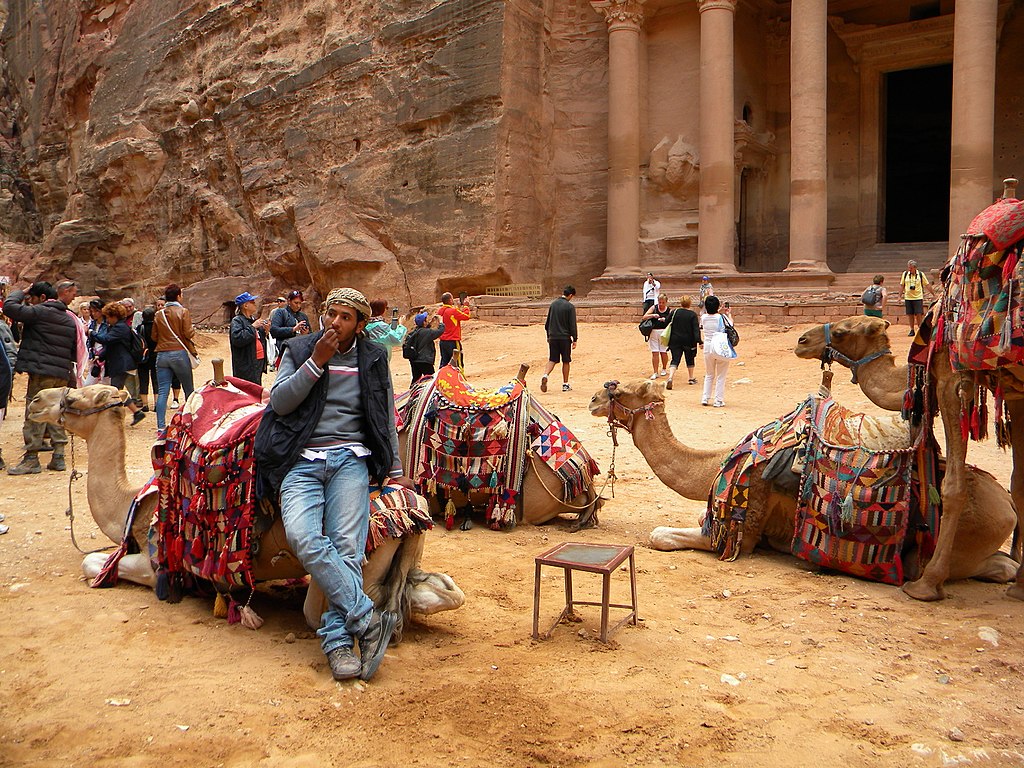 Though the pandemic left no one unscathed, it hit impoverished people in developing countries harder with poverty rates skyrocketing, social tensions brewing and education systems crumbling. Jordan, a Middle Eastern country, faced immediate effects. The World Bank is taking action to address the impact of COVID-19 on poverty in Jordan.
Rising Poverty Rates in Jordan
When the COVID-19 pandemic hit Jordan, it had a prompt effect on poverty rates. At the peak of the pandemic, according to the World Bank, there was a 38% increase in poverty rates among Jordanians, with respect to the national poverty line of 67 Jordanian dinars per person per month. Regarding Syrian refugees in Jordan, the number of Syrians living under the national poverty line rose by 18%. This percentage is lower than the poverty rate among Jordanians likely because pre-pandemic, "many Syrians were already below the poverty line, limiting how many more could fall into poverty," the World Bank explains.
Other Impacts
As jobs and resources became scarce, so did social tensions. The World Bank reports that during the lockdowns implemented, reports of domestic violence rose. Moreover, with school shutdowns, children faced difficulty accessing education, either left to attend school virtually or unable to continue their studies at all due to a  lack of access to the internet and technology.
Due to the impacts of the pandemic, in 2020, unemployment rates in Jordan reached a high of 25% for the general population and exceeded 50% among the youth.
As time went on, these difficulties further harmed Jordan's economic state. With a declining job market, tensions rising and educational disparity, Jordan's GDP declined by 1.6% from 2019 to 2020.
Hunger in Jordan
In 2022, the Global Hunger Index gives Jordan a score of 10.6, an increase of 1.8 points from 2020, equating to a moderate level of hunger. This ranks Jordan 53rd out of 121 countries in terms of hunger. In 2020, Jordan scored even better — 8.8, which equates to a low level of hunger. In terms of hunger levels, GHI indicates the severity of hunger in a country, with 100 representing the most severe levels of hunger and zero representing no hunger. The number of undernourished Jordanians rose to almost 17% in 2022, up from 6% in 2014.
In 2022, Jordan's GHI (10.6) dropped below its pre-pandemic score — 0.2 points lower than in 2000 (10.8), according to the World Bank. Meaning, following the pandemic, hunger severity levels in Jordan are still lower than two decades ago.
Recovery in Jordan
Ultimately, following the pandemic, Jordan's poor faced increased rates of malnourishment while disadvantaged youths faced education gaps and the working class dealt with unemployment and job scarcity. Yet, in 2022, with the help of emergency relief, Jordan is on its way to rebuilding itself.
On March 22, 2022, the World Bank approved $350 million worth of added funding for Jordan's COVID-19 Emergency Response Project to provide cash transfer support for Jordan's poor and those most negatively affected by COVID-19. The World Bank initially provided the first round of funding of $20 million to Jordan in April 2020.
These cash transfers enable low-income households in Jordan to meet their basic needs. This means households can put their income toward health and education services, both of which will aid in developing Jordan's human capital.
While COVID-19 imposed some of the direst consequences, the world is recovering and developing countries like Jordan are back on track to reduce poverty and build their economies up.
With support from other countries and aid from the World Bank, the world's poor can continue to progress. Though these are positive indicators of Jordan's comeback, more aid is necessary to resolve the impact of COVID-19 on poverty in Jordan.
– Micaella Balderrama
Photo: Wikipedia Commons
https://borgenproject.org/wp-content/uploads/logo.jpg
0
0
Jennifer Philipp
https://borgenproject.org/wp-content/uploads/logo.jpg
Jennifer Philipp
2022-12-08 07:30:03
2022-12-06 06:24:10
The Impact of COVID-19 on Poverty in Jordan