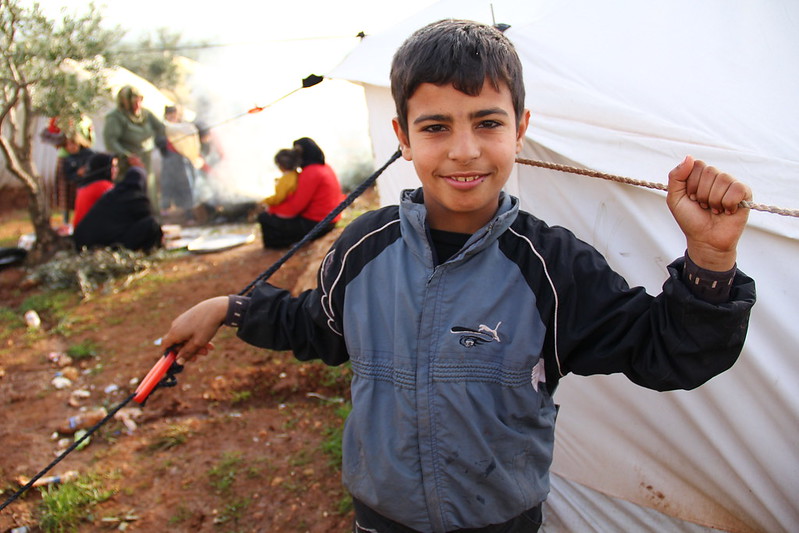 Turkey has the largest refugee population in the world, hosting more than 3.6 million Syrian refugees and about 320,000 refugees from other countries. With mass amounts of people migrating to Turkey, there are several complications that must be accounted for, one being the issue of accessible education for those entering the country. Listed below are three NGOs in Turkey that have been helping refugees and local students access educational resources.
Darussafaka Society
Five young male scholars founded the Darussafaka Society in 1863 with the aim of providing quality education and resources to those in need. The Darussafaka Society provides scholarships and academic opportunities to children in need of financial aid or children who have lost a parent. Each year, 120 students receive opportunities from the Darussafaka Society. Its aim is to present equality of opportunity in education to its students, even though its students do not come from financially stable households. Darussafaka alumni have found successful careers in both the public and private sectors in Turkey. Many others have taken the opportunity to study and work abroad. As the Darussafaka Society boasts more than 155 years of experience, it is currently working to provide online learning options due to the COVID-19 pandemic, including international programs, through a virtual format.
Turkish Educational Foundation
The Turkish Educational Foundation (TEF) is one of the oldest educational philanthropic NGOs in Turkey, as it has been in service for about 51 years. Unique to the other NGOs, TEF is based in Berkeley, CA, allowing it to have more international connections and resources than foundations solely based in Turkey. TEF's primary objective is to provide accessible education to those in need regardless of their ethnic or religious backgrounds. Each year, TEF supports 1,000 Turkish students with their programs. It offers several unique programs for international volunteers including a Youth Group which works to fundraise and communicate their message, and an English Learning Program where students can learn from English-speaking volunteers from around the world. TEF is currently working with its Youth Group to maintain the program's success throughout the COVID-19 pandemic via virtual fundraisers and events.
The Imece Initiative
The Imece Initiative, one of the most prominent NGOs in Turkey, has been working since 2014 to provide education services specifically to Syrian refugees in Turkey. One of the Imece Initiative's primary beliefs is that education should not undergo distribution based on a child's ethnic background, but that education should be accessible to everyone. "We wanted to create a community free of political and religious considerations," stated founder Ali Güray Yalvaçlı. "To give the opportunity for anyone, regardless of their background, to contribute with their skills and time to help those in need." One of its most notable projects is The Solar Age Project, which supports women refugees in Turkey by teaching them life skills that help them in finding employment once they undergo establishment in the country.
With organizations like these, it is easy to see that there are lots of opportunities for both refugee and native students in Turkey to receive the best education possible. Though it can be easy to lose oneself in the negative effects of poverty in the world, organizations like the ones introduced above provide hope for a better future of education for all.
– Andra Fofuca
Photo: Flickr
https://borgenproject.org/wp-content/uploads/logo.jpg
0
0
Lynsey Alexander
https://borgenproject.org/wp-content/uploads/logo.jpg
Lynsey Alexander
2021-11-10 07:30:44
2021-11-07 07:45:30
NGOs in Turkey Help Refugees Access Education