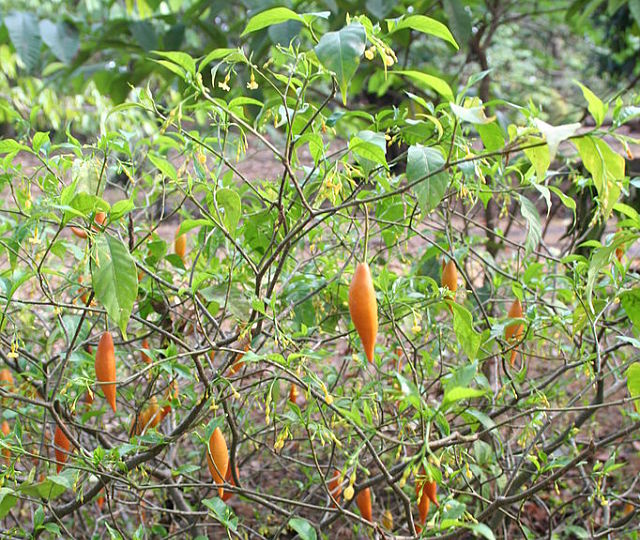 Agrarian-minded agents have shared farming methods online that enable sustainable agriculture in Equatorial Guinea for traditional tribespeople who grow Tabernanthe iboga, a shrub that has many uses in traditional tribal medicinal practices.
One important use of Tabernanthe iboga is to provide hunters and fisherman with stamina and a reduced need to eat and drink as they are hunting and fishing. Iboga also has a lot of other medicinal properties that make its cultivation and use important to the people who live in Equatorial Guinea and surrounding areas. Tabernanthe iboga has been shown to help with diarrhea and various disorders of the mind, and some traditional healers even claim that it helps lessen pain in people who have AIDS.
The Internet Helps Iboga Growers
Before learning new farming methods that encouraged sustainable agriculture in Equatorial Guinea, some of the farmers growing Tabernanthe iboga employed more environmentally destructive slash and burn methods to harvest the plant. Through self-agency by using information about farming available online, the farmers learned about the importance of not removing the whole plant so that the crop can continue to grow in the future, and the need to replace the soil so that the nutrients required to grow the plants do not get destroyed.
The farming methods that were shared online by agrarian-minded agents and used by Iboga growers provide a beacon of light that promotes and supports sustainable agriculture in Equatorial Guinea. However, companies that are not agrarian-minded have passed laws that restrict farmers in Equatorial Guinea from sharing their seeds with other farmers. Such laws, which are designed to protect the profits of biotechnology firms that have created new seeds, hurt farmers in developing countries.
Seed Sovereignty Addressing Restrictions
A political movement called Seed Sovereignty is attempting to repeal the legislation that makes it a crime to save and share seeds. This movement is attempting to restore the right to use seeds to the farmer so that sustainable agriculture in Equatorial Guinea and other areas of the world is possible without needing to buy new seeds each year.
Farmers who violate the law and decide to share the seeds from their harvest with other people can go to prison. In some areas of Africa, the farmer who defies the law by sharing his seeds can spend up to 12 years in prison. Agrarian-minded agents take the opposite approach and empower farmers in places like Equatorial Guinea to protect the plants they grow by sharing their seeds and environmentally-safe farming techniques with others rather than putting them in prison for sharing their knowledge with other people.
An Online Repository of Sustainable Agriculture in Equatorial Guinea
The promotion of methods that support sustainable agriculture practices is needed to help preserve biodiversity and empower farmers in impoverished areas of the world. They offer this help by sharing the knowledge required to farm without destroying the environment so that farmers can produce without worrying about destroying the natural resources that they depend on for food and medicine.
Farmers in Equatorial Guinea have access to new methods to sustainably grow Tabernanthe iboga because of the information shared online by agrarian-minded agents. Tabernanthe iboga is an important plant in Equatorial Guinea, it is a part of their rich culture, and farmers can ensure that Tabernanthe iboga will always be there by growing it using sustainable farming methods.
– Michael Israel
Photo: Google
https://borgenproject.org/wp-content/uploads/logo.jpg
0
0
Borgen Project
https://borgenproject.org/wp-content/uploads/logo.jpg
Borgen Project
2018-03-23 01:30:55
2019-11-26 14:11:02
Iboga Growers and Sustainable Agriculture in Equatorial Guinea