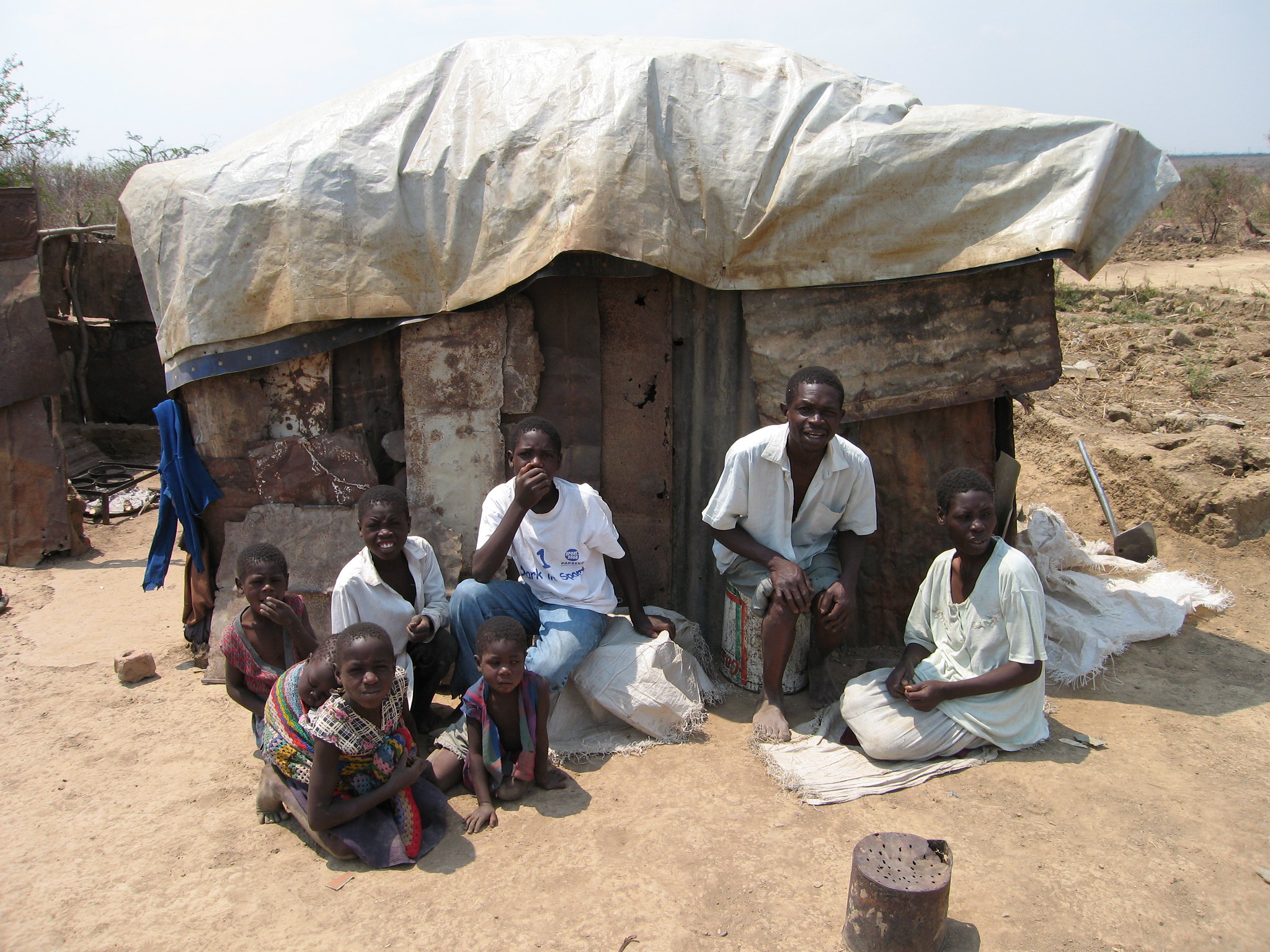 The southern African country of Zimbabwe has one of the most horrendous track records regarding hyperinflation. Hyperinflation, which is when the prices of goods and services rise uncontrollably, usually occurs when a government prints more money into the money supply than what can be supported by the country's economic activity. Hyperinflation in Zimbabwe has had the effect of lowering GDP per capita by 38% and increasing the unemployment rate to more than 70%, which in turn has increased poverty. Zimbabwe has tried many different solutions to stabilize its inflation rate, but it still struggles with high inflation rate volatility. In May 2020, the inflation rate was at 785.55%, well over the defined amount of 50% to be considered hyperinflation. This article explains Zimbabwe's political and economic situation that led to its hyperinflation, and possible tactics to combat it.
Rampant Corruption and Mugabe's Regime
Robert Mugabe governed Zimbabwe in 1980 to 2017 after the country had gained independence from Great Britain. Mugabe had been a Socialist revolutionary icon who was elected as president after the revolution but later regressed into an oppressive dictator. Mugabe's tight grip on power, rampant corruption and monetary policies of his regime are some of the principal causes of Zimbabwe's economic problems. After almost four decades in power, Mugabe was usurped from power. He was replaced by his longtime vice president, Emmerson Mnangagwa in 2017. Mnangagawa's presidency has maintained power for the country's ruling party: the Zimbabwe African National Union-Patriotic Front (ZANU-PF). Throughout both administrations, corruption has been embedded throughout all levels of society, including much of Zimbabwe's political institutions. Bribes and facilitation payments are commonplace among the police, private companies, local councils and public officials. These kinds of payments are responsible for the $1 billion dollars of public money that Zimbabwe loses every year.
The 2009 Hyperinflation Crisis
During the worldwide recession of 2008, Zimbabwe's own financial crisis made the country's inflation rate skyrocket astronomically. Mugabe's policies regarding land redistribution from white commercial farmers to the majority black population had the undesired effect of widespread food shortages and economic sanctions from the U.S. and E.U. Hyperinflation then reached incomprehensible rates of 79.6 billion percent. While these events are claimed by the ZANU-PF to be the initial causes of Zimbabwe's hyperinflation, every effort Zimbabwe has taken to control hyperinflation is held back by the status-quo of corruption that the ZANU-PF upholds.
The root economic causes of Zimbabwe's hyperinflation lies within monetary policies that make the Reserve Bank of Zimbabwe (RBZ) print too much money. Some ways the government has tried to curb inflation have included demonetizing the Zimbabwean dollar in 2009 and adopting many different currencies, including the US dollar, South African Rand, Euro, Chinese Yuan and more. This allowed for higher transparency, which led to deflation. Over the next decade, the U.S. dollar became more scarce. This led to the reintroduction of the Zimbabwean dollar in 2019, bringing back high levels of hyperinflation. Some experts say that a radical change in the financial system as a whole is needed to properly address this trend. In particular, changing the system from having a dissatisfactory central bank to a currency board or free banking system could allow for better monetary policy.
Non-Governmental Institutions Helping the Situation
Certain NGO's are working to combat Zimbabwe's corruption and financial issues. Two are Transparency International Zimbabwe and Zambuko Trust.
Transparency International was established in 1993 and currently works in more than 100 countries. They research and advocate for policies and laws to end systemic corruption. They provide statistical data such as the corruption perceptions index and the global corruption barometer and also provide information on the state of corruption and their activities through their own blog, magazine and academic publications. Transparency International and other civil society groups across the continent have become serious actors in the fight against corruption and the loss of public money from it.
Zambuko Trust is a microfinance institution that has given financial opportunities to many, especially those who work in the informal sector. It was established in 1990 by Christian businessmen who set out to provide financial services for the poor. They provide small business loans, horticulture funding and agricultural jobs, business management training, advisory services and loan insurance. Zambuko Trust provided services to 16,000 people before the hyperinflation crisis of 2009. After the country demonetized the Zimbabwean dollar and introduced multiple currencies, the institution was able to revive itself. These services have allowed businesses to sustain themselves and people to buy a house or afford schooling during such periods of economic strife.
While Zimbabwe's financial institutions are scrambling to bring this recent wave of hyperinflation under control, NGO's are able to combat the effects economic turmoil has on small businesses and the poor and advocate for a society free of corruption.
– Tirza Morales
Photo: Flickr
https://borgenproject.org/wp-content/uploads/logo.jpg
0
0
Kim Thelwell
https://borgenproject.org/wp-content/uploads/logo.jpg
Kim Thelwell
2020-08-06 14:00:39
2020-08-07 09:14:14
Combating Hyperinflation in Zimbabwe