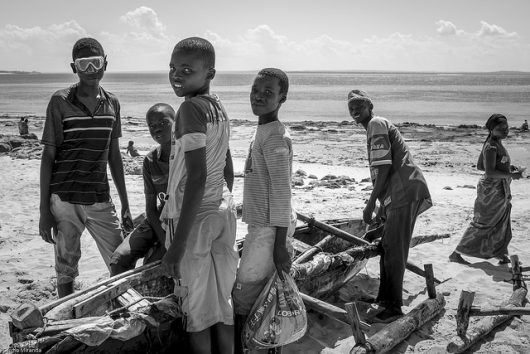 The energy sector is beginning to sink its claws into a stabilizing Mozambique for good or for bad. ExxonMobil is one of the largest contributors to government projects in this African country. They are planning the largest infrastructure project in modern African history. The Government of Mozambique estimates that revenues generated from natural gas sales could have huge benefits for the country. If properly managed this could be a great moment in the history of Mozambique. Until that day, much of the country lives without access to the power grid or even power. That does not mean the people are simply waiting for something to happen. Sustainable energy in Mozambique is on the rise thanks to domestic and foreign support.
Power Situation in Mozambique
Despite Mozambique having the highest energy production potential in Africa, only 34 percent of its population has access to power. This is due to the high cost of coal, natural gas and oil. In the upcoming years, it is estimated that coal, oil, natural gas and sustainable energy sources will provide 44 percent of the power for Mozambique. Right now hydroelectric energy powers most of the country, alongside government funded sustainable energy projects for rural areas. In 2014, it was estimated that only five percent of the rural population had access to power. To help connect the rural population to the power grid or provide them with power, Mozambique's government began to fund sustainable energy projects led by the Mozambique Energy Institute (Fundo de energia or FUNAE).
Solar energy
The African-European Union renewable energy program states that the solar energy potential of Mozambique is large and unexploited. It has the potential of producing 2.7 gigawatts a year. Due to this E.U. nations and international organizations are working with FUNAE and Mozambique's government-owned energy company Electricity of Mozambique (EDM) to exploit this resource and increase sustainable energy in Mozambique.
The World Bank, United Nations and the Belgian government all are working towards increasing the funding of solar-powered mini-grids for rural villages. These mini-grids are not connected to the main power grid of Mozambique. They are self-sustaining power units that power only small villages or homes. It is estimated that these individual power stations help produce 2.2 megawatts of energy. Through this program, the government also hopes to supply up to 50,000 solar-powered refrigerators to the rural population.
Government Support
Sustainable energy in Mozambique received a huge support from the Mozambique government. By 2030, the government pledged nearly $500 million to investments in sustainable energy in Mozambique. The investment outline details increased investment into Mozambique's already booming hydroelectric sector and expanding the growing solar sector. The Mozambique government stated that hydroelectric and solar projects between 2014 and 2015 helped to provide power to 201 villages, 669 schools, 623 health centers and 77 public buildings, reaching an estimated 3.7 million people. By the end of their investment, the government hopes to reach 332 villages more.
The balance of power in Mozambique looks like it could be tipped in either direction. It is hard for a struggling economy to ignore their vast reserves of oil, coal and natural gas. Many people from rural areas still use charcoal, wood and manure as fuels to cook and warm their homes. It is satisfying to know that the government still takes renewable, clean, and sustainable energy seriously. Even if the entire nation will not "go green" at once, they are building the infrastructure to make it there one day.
– Nick DeMarco
Photo: Flickr
https://borgenproject.org/wp-content/uploads/logo.jpg
0
0
Borgen Project
https://borgenproject.org/wp-content/uploads/logo.jpg
Borgen Project
2018-09-22 17:55:40
2019-12-18 11:26:03
The Present and Future of Sustainable Energy in Mozambique