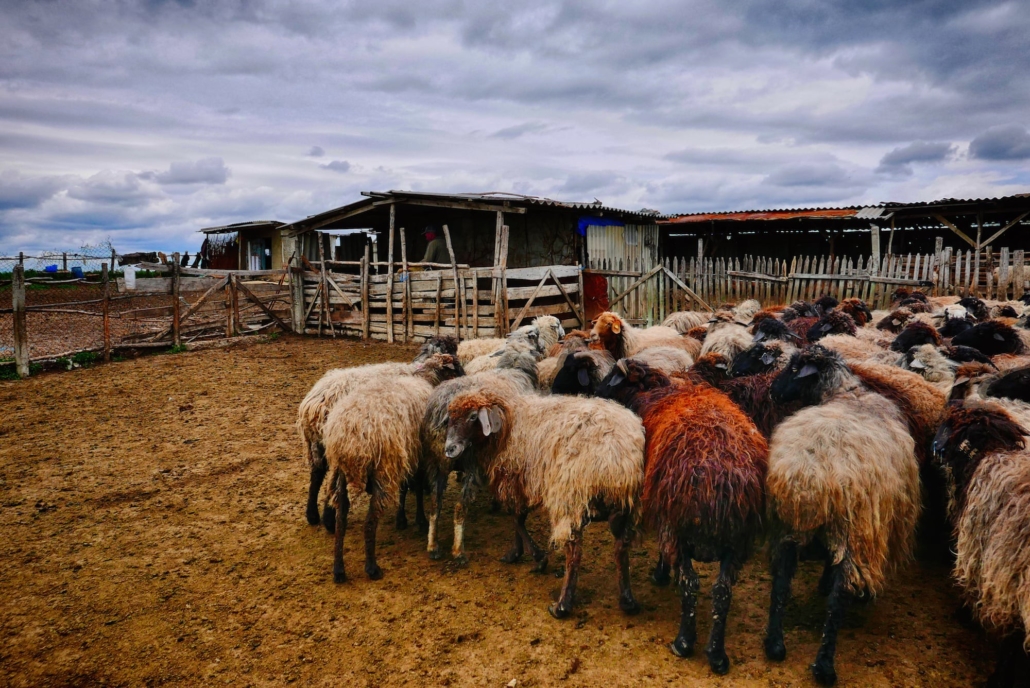 Since its independence from Russia in 1991, the Republic of Moldova has struggled to maintain economic sovereignty and is one of Europe's most impoverished countries. As the country is rife with poverty, rampant hunger also affects it. Hunger in Moldova is a result of an array of factors that contribute to the multilayered issues that the country faces. Some of these factors include emigration and severe weather.
Natural Disasters
Moldova's climate creates an ideal environment for extreme weather. In 2007-2015, droughts impacted 90% of the country's territory and 80% of its population. These natural disasters have proven to be detrimental to the country's agriculture as they are unpredictable and hinder crop production. As 17.7% of Moldova's economy is contingent upon agriculture, the prevalence of natural disasters endangers the country's ability to produce for itself and compete within the international economy. This has resulted in Moldovans suffering from a lack of consistent nutrition and resources that has impacted their overall health. Traditionally, the prevalence of anemia is indicative of hunger. Currently, 26.8% of women in the reproductive stage are anemic.
The COVID-19 Pandemic
Amid the COVID-19 pandemic, the progress to eliminate hunger in Moldova is under threat. Developing countries are currently at risk because they lack the proper resources to contain outbreaks and stabilize affected communities. According to the UNDP, 75% of those in the least developed countries have access to soap and water. With no way to effectively sanitize, the COVID case counts in developing countries are much higher than those in developed countries. The high numbers of cases in Moldova have proved detrimental to the Moldovan workforce, thus leaving many without access to the goods and services they require. Moreover, COVID-19 is not just a health concern, it also places fundamental resources in jeopardy. The UNDP predicts that developing countries will lose over $220 billion in income and that only 45% of people in those countries will have social protection. As a result, the reversal of efforts regarding education, hunger and human rights may occur.
Solutions
While poverty and hunger have endured in Moldova since its independence from Russia, many international organizations have made efforts to improve the wellbeing of its citizens. Contrary to popular belief, efforts do not have to be particularly large scale. Some of the most effective mechanisms to lessen poverty are local, though internationally funded. Examples include improving small-scale food producers and promoting disaster-resistant agricultural practices. When implemented correctly these small changes create a ripple effect into the country as a whole. Consequently, larger organizations provide funding which strengthens the country's ability to compete in the international economy.
Efforts in Moldova have decreased the poverty rate from 30.2% to 12.7% from 2007 to 2012, which was 7.8% over the 20% goal. This decrease is impressive because it displays the importance of community efforts in the fight against poverty and the subsequent hunger. An additional example of community outreach is that in 2013, the local government was able to support projects that contributed to helping over 100,000 people gain access to clean water sources. A specific project is the Global Humanitarian Agency's water project, which focuses on the application of underutilized water resources like rainwater and improving sanitation. In regards to hunger in Moldova, clean water is an essential resource and is often a factor that contributes to poverty.
Additionally, local groups have also been able to train roughly 80% of their elected officials in order to identify needs within their communities. As a result of allowing elected officials to identify needs, communities can regain a level of autonomy. Different places have different needs as far as financial and food resources are concerned. Thus, training elected officials allows them to serve as educated ambassadors and make intelligent decisions regarding their respective areas. These examples illustrate the ability of small efforts to catalyze large scale development.
How to Help
There are many organizations for one to choose from if they would like to help end hunger in Moldova. USAID and UNDP are some of the most reputable.
USAID has championed a project known as the Moldova Competitiveness Project which partners with the Swiss government and focuses on the expansion of the Moldovan economy. The project emerged in October 2015 and is transparent about its objectives. The project plans to elevate Moldova's economy by increasing productivity within Moldovan businesses and innovation as a whole throughout the country. The improvement of the products that Moldova produces would connect it to the global economy and allow it to become economically sustainable. This improvement of products will occur through the project's support of specialized training for workers and industry excellence centers like ZIPHouse, a creativity center.
Meanwhile, UNDP seeks to lessen poverty by applying the Sustainable Development Goals (SDGs). Effective since 2016, these goals serve as the primary mission statement for UNDP's global outreach programs. It prioritizes innovation, sustainability and economic equality in an effort to improve the lives of those impoverished and ultimately end poverty as a whole. In response to COVID-19, the UNDP has partnered with the World Health Organization (WHO) in order to aid developing countries amid the pandemic. It focuses on stopping the spread of the virus by utilizing adequate medical equipment and providing resources to bar the economy from collapsing. It has already utilized $20 million but predicts it will cost at least $500 million in order to sufficiently aid 100 countries.
– Stella Vallon
Photo: Flickr
https://borgenproject.org/wp-content/uploads/logo.jpg
0
0
Borgen Project
https://borgenproject.org/wp-content/uploads/logo.jpg
Borgen Project
2020-11-01 04:00:07
2020-11-01 08:39:11
The Efforts to Lessen Hunger in Moldova