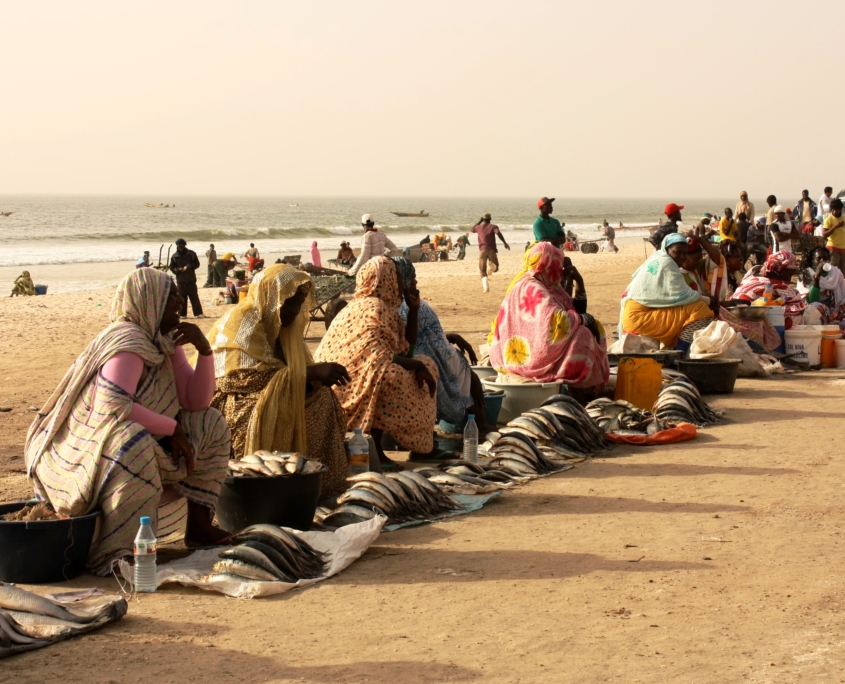 The country of Mauritania is located in West Africa. It encompasses a land area of 1,030,700 square kilometers and has a population of more than 4,600,000. This makes it the 11th largest African country in terms of land area and 40th in terms of population. Despite its vast size, Mauritania is experiencing a devastating food and nutrition crisis, along with a horrific drought, that is making hunger in Mauritania more acute than it has been in years. The following is a list of the top 10 facts about hunger in Mauritania.
Top 10 Facts about Hunger in Mauritania
Hunger is a serious problem: According to the 2018 GHI, Mauritania ranks 88th out of 119 qualifying nations in regard to the number of malnourished citizens within its borders. It has a score of 27.3 on the GHI Severity Scale. Thus, Mauritania is in the category of other countries, like Bangladesh and Burkina Faso, with serious levels of hunger.
Drought cycles: Mauritania is located in the region of Africa south of the Sahara called the Sahel. This region consists of semi-arid grassland and has provided the continent with cash crops like cotton and millet. However, the Sahel receives extremely inconsistent rainfall and has suffered cycles of drought for thousands of years. The drought the Sahel currently endures has occurred since the 70's. Because this drought is a regional problem, the lives of millions in countries outside Mauritania – like Burkina Faso, Chad, Mali, Niger and Senegal – are struggling through this drought as well.
Managing drought: In a national report for Integrated Drought Management, Sidi Bobba, Director of Operations and Weather Forecasting and Sid El Kheir Ould Taleb Ekhyar, General Manager of M'Pourié Farm, say that Mauritanian authorities are employing strategies to minimize the impact of Mauritania's current drought. Some of these strategies include encouraging Mauritanians to diversify their crops and use organic manure. Other strategies are using crops that are resistant to drought and focusing on farming techniques that promote the economy of the soil water.
Reliance on imports: While fish, iron, natural gas, oil, copper, wild animals and gold are all natural resources that Mauritania has in abundance, many Mauritanians specialize in farming and pastoralism. Unfortunately, these sources of income are vulnerable to environmental shock. And because 80 percent of Mauritania's land is desert that cannot be used for agriculture, this lack of arable land, combined with drought, has made Mauritania into a nation that depends on foreign imports to feed its citizens. In a good agricultural year, 70 percent of Mauritania's food supply is imported, but in a bad agricultural year, 85 percent is imported.
Cases of acute malnutrition: In January, UNICEF reported that 130,000 children, including 32,000 children with severe acute malnutrition, would require nutritional care and treatment this year. UNICEF also reported in a Humanitarian Situation Report that 24,521 children with severe acute malnutrition (11,770 girls and 12,751 boys) were admitted for treatment throughout Mauritania. This is 76 percent of the estimated 32,244 cases of severe acute malnutrition for 2018.
Pregnant women and malnutrition: UNICEF also reported that 31,000 pregnant and lactating women would require nutritional care and treatment this year. The same report that reveals the number of Mauritanian children treated for severe acute malnutrition also reveals that 32,876 pregnant and lactating women have been offered aid at community health facilities. And 4,373 pregnant and lactating women were treated for acute malnutrition.
Extreme poverty: Mauritania is one of the poorest nations in the world, with a GDP per capita of $4,500. As one of the poorest countries in the world, around 25 percent of Mauritanians live on less than $1.25 per day. This extreme poverty hinders many Mauritanians from accessing health and education services.
Water production: Even though Mauritania is now working towards a solution to its water shortage, the African Development Bank Group reports that Mauritania has been able to meet only half of its estimated daily drinking water requirement of 100,000 m³/day for more than a decade. Its production level is only around 55,000 m³/day from the only available aquifer in the southwestern Mauritanian city Trarza.
Malian refugees: Thousands of Malian refugees, escaping the 2012 coup and civil unrest, have entered Mauritania and the ongoing conflict in Mali continues to bring even more. The UN reported that in March there were 58,000 Malian refugees in Mauritania. In addition to needy Mauritanian citizens, these refugees also rely on food assistance. The UN World Food Program (WFP) and USAID's Office of Food for Peace (FFP) give cash-based food assistance to around 55,000 Malians who live in the Mbera refugee camp in southeastern Mauritania.
Malnutrition a key issue: The Institute for Health Metrics and Evaluation has formed a chart that reveals the risk factors that drive the most death and disability combined in Mauritania. This chart ranks malnutrition as the chief risk factor from 2007 to 2017.
When one considers these top 10 facts about hunger in Mauritania, one might not be able to see a bright future for this country arising any time soon. But with the work of organizations around the world who are both providing aid to Mauritania and raising awareness of its food and nutrition crisis, one can hope that one day hunger in Mauritania will no longer be an issue.
– Jacob Stubbs
Photo: Flickr
https://borgenproject.org/wp-content/uploads/logo.jpg
0
0
Kim Thelwell
https://borgenproject.org/wp-content/uploads/logo.jpg
Kim Thelwell
2019-07-14 07:30:42
2019-12-16 11:57:26
Top 10 Facts About Hunger in Mauritania