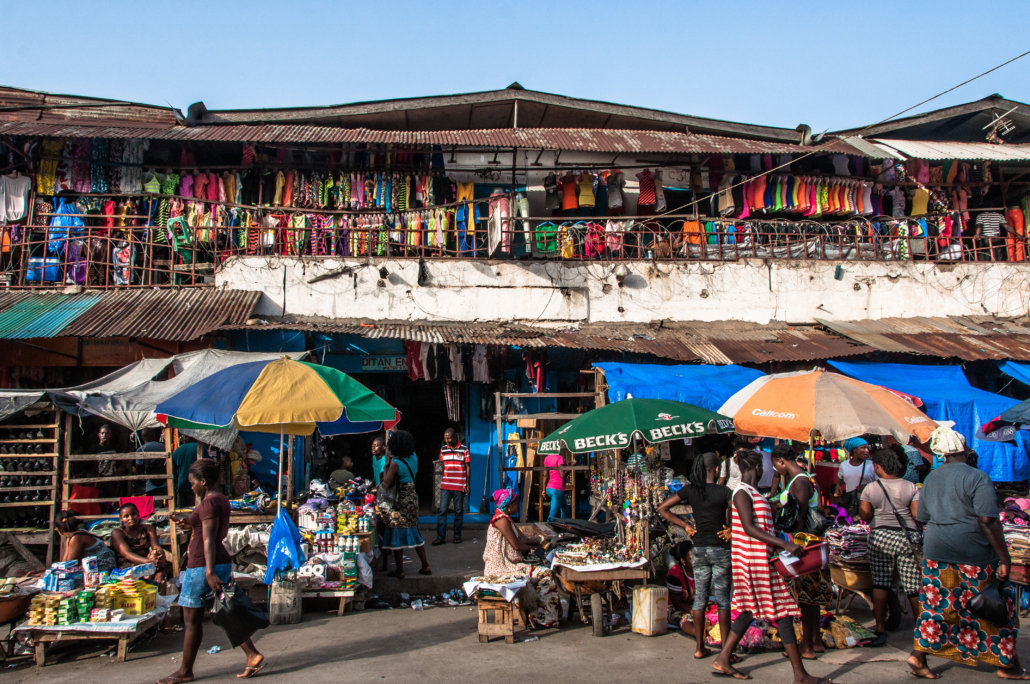 Liberia is a country on the West African coast. Neighboring the Ivory Coast, Guinea and Sierra Leone, it spans just under 100,000 square kilometers of land. A long civil war, consistent disease outbreaks and widespread economic instability have led to prevalent hunger and malnutrition. Here are six facts about hunger in Liberia.
6 Facts About Hunger in Liberia
Human Development Index: Liberia ranks 176th out of 189 countries on the Human Development Index. The country is one of 14 African countries ranking within the lowest 15 on the index. This is largely because the country's life expectancy at birth is quite low, being less than 64 years.
Global Hunger Index: The country ranks 112th out of 117 countries on the 2019 Global Hunger Index (GHI). The index consists of a range of scores, 0.0-50.0, where Liberia holds a score of 34.9. The score indicates the country's hunger levels are 'serious' and on the brink of becoming 'alarming.' According to the previous index scores, however, Liberia has consistently improved their conditions and lowered their GHI score by 13.7 points throughout a course of 19 years, from 48.6 in 2000 to 34.9 in 2019.
Malnourishment: Approximately 45% of Liberia's population is chronically or acutely malnourished. According to several experts and NGOs, the country's destitute circumstances are due in part to the Ministry of Health undermining the severity of the situation. Additionally, in the country's impoverished capital, Monrovia, 45% of deaths of children under the age of five are due to a lack of food and being underweight.
Sustainable Development Goals: Liberia ranks 154th out of 157 countries on track to meet the Sustainable Development Goals. The country's economic and social development has been stunted for a long period of time. The 14-year civil war, which formally ended in 2003, contributed to the country's leading issues today: widespread economic instability and insecurity, destroyed infrastructure, poverty and poor living conditions. According to Famine Early Warning Systems Network, 32% of the country's population is classified as having moderate or severe chronic food insecurity. This affects more than 1.55 million people.
Economic Collapse: The country's continued engagement in several internal and external conflicts led to a 90% drop in the GDP between 1987 and 1995. Liberia's plummeting economic situation is amongst the biggest economic collapses ever recorded. The weak economy has continually increased the prices of products and decreased income, making it hard for families to sustain their basic needs. The rising cost of food has resulted in increased chronic food insecurity throughout Liberia. On average, 1 in 5 households in the country is food insecure. Moreover, 2 in 5 households are marginally food insecure. While the country has been successful in decreasing their chronic malnutrition rates from 'critical' to 'serious' levels according to the WHO classifications, food insecurity continues to remain an important issue.
Child Hunger and Mortality: One in 11 Liberian children dies before the age of five. In 2007, an average Liberian woman had more than five children. This number decreased to just under five in 2013. While poor water sanitation and an alarming rate of food insecurity consistently claim the lives of approximately 10% of children under five, 60% of girls that survive tend to begin childbearing at the age of 19. These malnourished adolescent girls tend to give birth to malnourished babies with low birth weights. And as a result, the babies have an increased risk of illnesses and premature death.
Fighting Hunger in Liberia
While hunger, malnutrition and poverty are persistent issues, many humanitarian organizations such as the WHO, UNICEF and the Action Against Hunger are working toward improving Liberia's living conditions. Action Against Hunger, for example, recently assisted more than 90,000 people and helped the country's government implement policies to make progress in alleviating Liberia's hunger.
Action Against Hunger started Liberian programs in 1990 and has continually improved the lives of hundreds of thousands in the country. One of the prominent programs started by the organization involved training of mother-to-mother support groups to ensure healthy child-feeding practices. With widespread malnutrition, Action Against Hunger also worked with Liberia's Ministry of Health to implement clean water, sanitation and hygiene improvement programs.
Moving Forward
Hunger in Liberia, while affecting millions every day, is on the path of improvement. With the help of numerous humanitarian organizations, hunger in Liberia will hopefully decrease. The United Nations aims to end hunger and diminish food insecurity in Liberia within the next ten years. Accomplishing this will require a continued focus on decreasing hunger in the nation.
– Omer Syed
Photo: Flickr
https://borgenproject.org/wp-content/uploads/logo.jpg
0
0
Kim Thelwell
https://borgenproject.org/wp-content/uploads/logo.jpg
Kim Thelwell
2020-08-16 10:00:55
2020-08-12 15:16:34
6 Facts About Hunger in Liberia