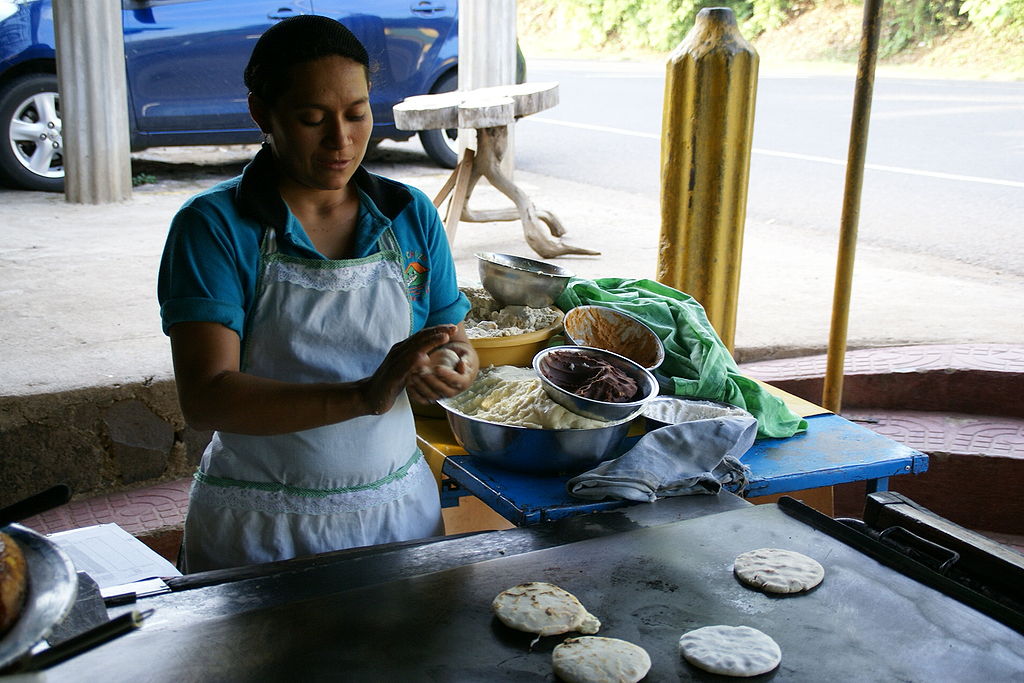 El Salvador, home to more than 6.4 million people, is a middle-income country located in Central America. Despite El Salvador's efforts to reduce poverty and food insecurity — hunger remains an issue for its citizens. Fortunately, several organizations, including the World Food Program (WFP) and Feed the Children, are stepping in to fight hunger in El Salvador.
Poverty, Agriculture and Hunger
The poverty rate in El Salvador dropped from 39% in 2007 to 29% in 2017. Throughout those 10 years, extreme poverty decreased by 6.5%. Half of the country's youth live on just $1.25 or less a day. Reasons for continued poverty in El Salvador include high unemployment, natural disasters and crime. The World Bank predicts an increase in poverty for the year 2020 due to the COVID-19 pandemic that has left millions worldwide unemployed and food insecure.
Although El Salvador produces coffee, sugar, corn, rice and more — threats to agriculture remain in the nation. These threats include deforestation, soil erosion and water pollution. Furthermore, natural disasters such as hurricanes and volcanic eruptions often leave El Salvador with food shortages. In this same vein, decreased agricultural production contributes to hunger and food insecurity in El Salvador.
Between 2008 and 2014, El Salvador made progress in reducing malnutrition and food insecurity. However, 14% of children younger than 5 years old still suffer from chronic malnutrition. Hunger in El Salvador contributes to health issues that range from low birth weights to increased susceptibility to infectious diseases, such as malaria and meningitis. Children who are malnourished often also have issues with their mental development — which can impact them for the rest of their lives.
The World Food Program (WFP)
The WFP is a U.S.-based, nonprofit organization that fights global hunger. Its mission includes working with U.S. policymakers, corporations, foundations and individuals to help eliminate hunger as an issue in several countries — including El Salvador.
Through advocacy, U.S. government funding and private sector fundraising — the WFP continues to work toward ending world hunger and food insecurity. The money raised goes towards delivering food to people in need, especially women, children and those who have experienced natural disasters. Natural disasters that have impacted El Salvador in 2020 include Tropical Storm Amanda and El Nino. Both contributed to hunger, as they affected crop production.
Feed the Children
Founded in 1979, Feed the Children has had a significant impact on hunger around the globe. The organization has distributed roughly 78 million pounds of food and essential items that have benefited more than 6.3 million people worldwide. Feed the Children began working in El Salvador in 1987 and currently works in 17 communities.
In addition to providing food, Feed the Children focuses on holistic development. This includes food and nutrition, health, water and education. Its funding allows the organization to continue supporting countries like El Salvador and implement livelihood activities. For example, one livelihood activity is tilapia farming — which helps increase food and income for families in need.
Moving Forward
Addressing hunger remains a challenge for El Salvador. Natural disasters and poverty are two of the leading causes of hunger in the country. Moving forward, it is essential that organizations like the WFP and Feed the Children continue to prioritize fighting hunger in El Salvador. With continued support, there is hope for continued, significant progress.
– Amanda Cruz
Photo: Wikimedia Commons
https://borgenproject.org/wp-content/uploads/logo.jpg
0
0
Kim Thelwell
https://borgenproject.org/wp-content/uploads/logo.jpg
Kim Thelwell
2020-10-31 01:30:43
2020-10-30 19:07:00
Fighting Hunger in El Salvador