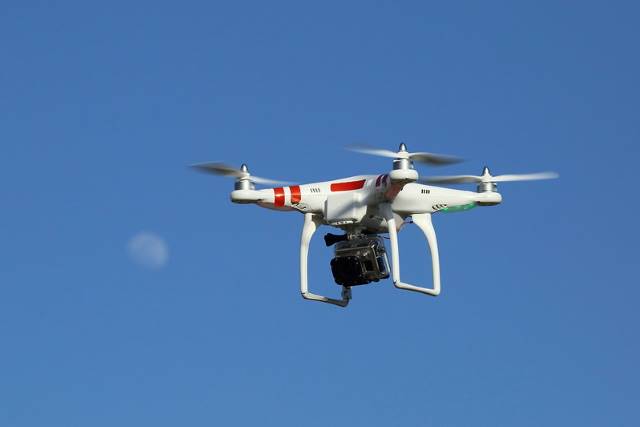 To alleviate food insecurity and poverty and reach the 2030 goals of the Agenda for Sustainable Development, the United Arab Emirates (UAE) is using technology to increase the efficiency of farming and irrigation techniques. Throughout 2020, the UAE explored new and innovative solutions to reduce poverty and hunger. Solutions such as drone mapping, mobile applications and AI crop sensors have been crucial for mitigating food scarcity and eliminating hunger and poverty in the UAE.
Drone Mapping
Drones provide a solution to effectively map agricultural areas. Drone technology grants valuable agricultural information to farmers in order to better assess agricultural progress. Drones are able to collect important data such as soil type, salinity and livestock numbers as well as information on farming facilities. According to the company Falcon Eye Drones, drones speed up this data collection process, which typically takes years.
Moreover, farmers can use the information gathered to create agricultural plans. Drone mapping also helps with the allocation of resources. With more information about soil quality, farmers can effectively plan how to distribute water and chemicals for maximum impact. Drones also allow for crop monitoring, enabling farmers to predict agricultural outputs well in advance. Drone mapping saves resources and increases agricultural output, effectively helping to reduce hunger and poverty in the UAE.
Mobile Applications
The FreshOnTable application is another innovation reducing poverty and hunger in the UAE. Through the digital application, users can purchase produce from local vendors and have it delivered straight to their door. This process drastically cuts the carbon footprint normally attached to food distribution. In the app, users are able to see the source of their food and choose from a variety of options.
According to Gulf News, this application also reduces food waste by giving customers the option of choosing "imperfect vegetables," which are just as healthy as the more aesthetically pleasing options. By cutting down on food waste through technology, FreshOnTable provides a solution to food insecurity.
AI-based Sensors in Irrigation
AI-based sensors monitor the surrounding temperatures of crops to improve irrigation. The sensors can also test the level of humidity and water content in the soil. Irrigation systems are employed more effectively with AI-based sensors in use. Irrigation sensors limit water waste and help with sustainable water use.
Farmers have more knowledge of the soil quality and water content of their land, allowing for a smoother irrigation process. In turn, the process helps maximize crop output because farmers use the information gathered to make data-informed agricultural decisions.
The Abu Dhabi Food Control Authority implemented a study between 2011 and 2013 to analyze the efficiency of smart irrigation systems that utilize AI technology. The results prove that the technology decreased water use by 10% in comparison to other estimation-based methods. Thus, smart irrigation systems are able to increase sustainability, save on costs and improve profitability for farmers. With better agricultural output, food insecurity is reduced.
The Future for the UAE
Overall, these technological innovations stand as examples of how technology can help solve hunger and poverty in the UAE, two deeply interconnected issues. Without drone mapping, the UAE would spend years collecting environmental data that can drastically improve agricultural outputs. In addition, food waste would be much higher without mobile applications to bridge the gap between farm and table. AI sensors maximize agricultural efficiency by reducing resource wastage. As countries strive to reach the 2030 Sustainable Development Goals, technology-oriented solutions will help accelerate progress, bringing the international community closer to eliminating global poverty.
– Samuel Weinmann
Photo: Flickr
https://borgenproject.org/wp-content/uploads/logo.jpg
0
0
Kim Thelwell
https://borgenproject.org/wp-content/uploads/logo.jpg
Kim Thelwell
2021-07-21 01:30:38
2021-07-20 23:28:46
Solving Hunger and Poverty in the UAE