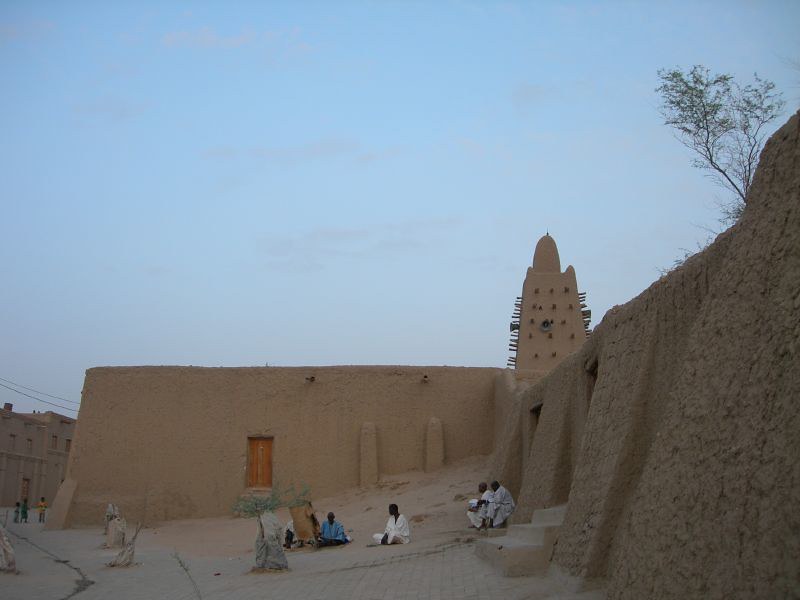 Leaders of the Economic Community of West African States (ECOWAS) lifted sanctions imposed on Mali after military rulers proposed a two-year transition to return to civilian led democracy. ECOWAS made the announcement at the July 3rd summit in Accra and received supported from the United States, as well as the European Union.
Colonel Assimi Goïta took power in May 2021 after capturing former President Bah N'daw. West Africa saw a series of military coups in Mali, Guinea and Burkina Faso over the past year.
Humanitarian Crisis in Mali
Malian citizens are in urgent need of international aid. Sanctions exacerbated a dire humanitarian crisis in Mali. As a landlocked country, Mali relies on regional trade to reach broader markets.
Food security is a major issue. Around 70% of food in the country is imported. Prices at markets skyrocketed after the announcement of additional ECOWAS sanctions in January 2022. Wholesalers stockpiled resources, leveraging the embargo to make profit off of Malians in poverty. The Food Security Cluster estimates that 1.8 million people in Mali need emergency food assistance as of June 2022.
Along with food insecurity, years of violence in Northern Mali is disproportionately affecting those living in poverty.  The Coalition des Mouvements de L'Azawad (CMA), a pro- Tuareg separatist umbrella organization that is made up of multiple different armed groups, Al-Qaeda affiliated radicals in the Sahel and the Malian military, continue to engage in conflict for territory. Security remains a vital concern for Malian citizens and is why many continue to support the military junta after years of state incompetence.
Furthermore, 1/3 of healthcare resources are funded by external donors. Access to medical care is limited, especially in the North where armed violence is concentrated. The conflict restricts the movement of NGO workers and Malian citizens, creating isolation from healthcare institutions.
Sanctions on Mali's military government disproportionately affect low-income citizens. Now that the embargo is lifted, the international community must act to ease human suffering in Mali.
Effectiveness of Sanctions?
The humanitarian crisis in Mali resurfaces questions about the effectiveness of sanctions. Often perceived as a non-violent alternative to military action, sanctions are now the global norm for "correcting rogue states".
However, sanctions can threaten the basic needs of poor people around the world. It is not the ruling government, but citizens in poverty that suffer the dramatic impact of international embargos.
There is little evidence to suggest that sanctions successfully pressure illiberal states. Burkina Faso's military, which launched a coup in early January, announced a 24-month plan to return to a civilian led government. ECOWAS did not enact widespread sanctions against the junta state. Instead, West African leaders opted to send representatives to engage in diplomatic negotiations. ECOWAS mediator Mahamadou Issoufou praised Burkina Faso's military leadership for their "openness to dialogue".
Sanctions can cause a divide in global order. Military governments make pacts to survive embargos. Colonel Mamady Doumbouya, who led the September 2021 coup in Guinea, allowed Mali access to the port city of Conakry to bypass trade restrictions.
Sanctions, Embargoes and Support Rallies
During ECOWAS sanctions, Mali substantially increased gross trade with China. Taking advantage of the power vacuum left by Western-backed blockades, Beijing further engrained hegemonic authority in Africa. Russia is also attempting to expand its sphere of influence to the Sahel region. The Kremlin aligned Wagner Group paramilitary force is working closely alongside Mali's junta government. Sanctions in Mali only hardened diplomatic and economic realignment, empowering Washington's rival alliance networks.
Furthermore, embargos often produce civilian solidarity with illiberal governments and ferment anti-West sentiment. In Mali, civilians rallied in support of Colonel Goïta's government after additional ECOWAS sanctions were announced. Sanctions are dangerous to civilians living in poverty and U.S. foreign interests.
Sanctions, lack of mobility and access to the entire country are challenges facing NGOs working in Mali. However, there are still organizations that are doing important work on the ground today. CARE International provides long-term development planning and emergency food relief in Mali. As a partner with USAID's Office for Food and Peace (FPP), supporting CARE's mission of combating the humanitarian crisis in Mali will reduce human suffering, as well as improve Washington's relationship with actors in the African Sahel.
A Look Ahead
ECOWAS lifted sanctions on Mali after military leaders announced a plan to return to civilian led democracy. The announcement comes at an urgent time for Malian citizens, who felt the brunt of the economic embargo.
–Samson Heyer
Photo: Flickr
https://borgenproject.org/wp-content/uploads/logo.jpg
0
0
Jennifer Philipp
https://borgenproject.org/wp-content/uploads/logo.jpg
Jennifer Philipp
2022-08-04 16:14:38
2022-08-08 01:14:23
ECOWAS Lifts Sanctions Against Mali