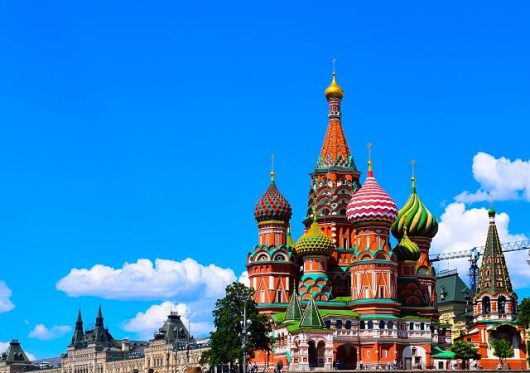 The Russian economy has been something of a roller coaster over the course of the past three decades. The rapid economic transformation after the fall of the Soviet Union is responsible for the economic hardship the country endured in its aftermath, and resulted in many countries providing humanitarian aid to Russia over the past thirty years.
While still not without its problems, Russia has gone from a recipient of foreign aid to a major donor at the international level. Its story is well worth examining, as it demonstrates that humanitarian aid to Russia has been largely successful, that countries do "graduate" from foreign aid and also that former recipients of foreign aid can put themselves in a position to turn around and become donors, benefitting other developing nations while simultaneously advancing their own interests.
The Soviet Union was a major donor of foreign aid, providing it to many countries. After its collapse, however, Russia endured years of economic hardship. Throughout the 1990s and early 2000s, humanitarian aid to Russia in various forms was regularly provided by the international community. Russia continues to receive small amounts of foreign aid from donors like the United States, although this aid has transitioned in recent years from being mostly humanitarian in nature and development-oriented to supporting governance and international law enforcement efforts.
Just last year, the United Kingdom elected to stop providing humanitarian aid to Russia out of a desire to aid "only the poorest people in the poorest countries." This indicates that, from the point of view of the U.K., Russia has "graduated" from foreign aid, despite the widespread belief that doing so is impossible for a developing country.
While some would debate whether Russia specifically is no longer in need of aid, it is accepted that the country no longer needs as much as it once did. This would imply that foreign aid played a role in Russia's return to economic self-sufficiency. Without debating specifics, Russia is an excellent example of how there is a return on investment when providing foreign aid.
Over the past several years, Russia has even begun providing foreign aid to other developing countries. While its foreign aid budget is still the lowest of the G8 countries, it is by no means insignificant, and it seldom decreases.
While Russia prefers to channel most of its aid through multilateral organizations, the Russian government has also indicated that it would like to expand its capacity for foreign aid and create a dedicated agency to oversee distribution in order to enhance Russia's international image. Most of Russia's aid money is put toward food security and vaccine distribution programs, which means that humanitarian aid to Russia has indirectly resulted in aid being provided to other countries, meaning that the return on investment far outstrips the amount initially provided.
The story of Russia is an excellent example of humanitarian aid that was a resounding success. Not only has Russia become capable of meeting its basic needs on its own, but it has now become a donor to other countries. While the situation in the nation is not perfect, Russia still serves as an excellent example of why foreign aid is worth every penny.
– Michaela Downey
Photo: Pixabay
https://borgenproject.org/wp-content/uploads/logo.jpg
0
0
Borgen Project
https://borgenproject.org/wp-content/uploads/logo.jpg
Borgen Project
2018-01-11 07:30:14
2019-12-06 13:01:37
Discussing the Success of Humanitarian Aid to Russia