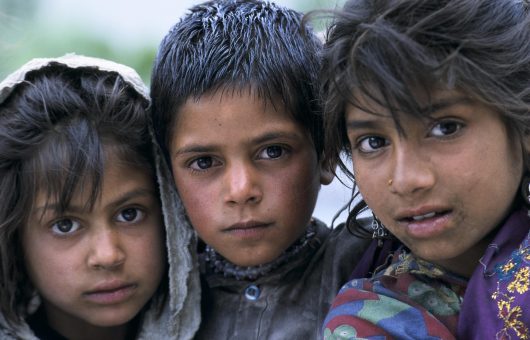 On January 4, 2018, U.S. president Donald Trump's administration announced that it would cut military aid to Pakistan on the grounds that Pakistan has not been doing enough to combat the more than 14 terrorist organizations operating within its borders. Many of these organizations support international terrorist operations and carry out attacks within the borders of Pakistan.
The United States is concerned with the operations being carried out against its forces in Afghanistan, which borders Pakistan. The mountainous border is porous and is a haven for terrorists. Some regions are officially governed by the Pakistani government but under the de facto control of the terrorists. North and South Waziristan are the most contested territories.
The Pakistan government recently launched a military operation in North Waziristan to liberate the area from the terrorist organizations that controlled it. The continuing success of this operation could hinge on the possible $900 million cut in military and security aid from the United States. However, the Trump administration has made it clear that the cuts would not affect U.S. humanitarian aid to Pakistan.
The United States has been aiding Pakistan for many decades, with a focus on humanitarian aid and economic development. In the 1960s and 1970s, economic aid helped to build two major hydroelectric dams. During the 1980s and the early 1990s, the United States helped to build a large power station and Lahore University for Management Science. These are only a few examples of early and continued non-military aid to Pakistan.
Currently, most of the U.S. humanitarian aid to Pakistan is delivered by USAID. According to USAID, more than $7.7 billion has been spent on non-military aid to Pakistan. The United States government has budgeted $344.5 million in humanitarian aid to Pakistan for 2018. USAID projects in Pakistan focus on six major areas: energy, economic and agricultural growth, democratic and societal resilience, education and gender equality. Examples of USAID work in these areas are:
U.S. humanitarian aid to Pakistan has been effective. Over the last three years, the country's GDP has grown by an average of 4.6 percent and 2017 saw a 5 percent industrial growth rate. Other social issues such as gender equality will take much more time to show major results. The most important milestone came in 2013, when Mahmoon Hussain was elected president of Pakistan and Asif Ali Zardari stepped down. The role of the president of Pakistan is mostly ceremonial; however, this was the first time that a democratically elected president served a full term in Pakistan. Hopefully, with time Pakistan will begin to transition and will be seen as a pillar of stability and peace in the region rather than a place of instability and violence.
– Nick DeMarco
Photo: Flickr
https://borgenproject.org/wp-content/uploads/logo.jpg
0
0
Borgen Project
https://borgenproject.org/wp-content/uploads/logo.jpg
Borgen Project
2018-02-22 01:30:09
2019-12-05 08:54:40
The Many Forms of US Humanitarian Aid to Pakistan