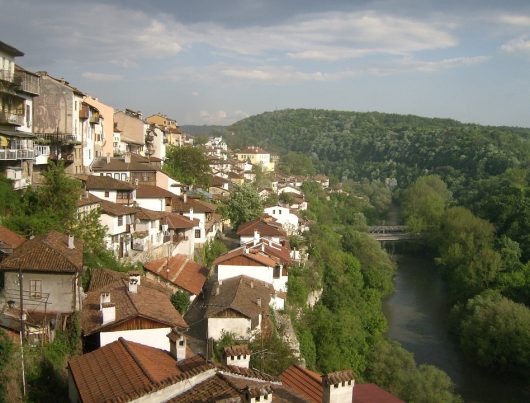 Bulgaria is a southeastern country in Europe bordered by Romania, Serbia, Macedonia, Greece, Turkey and the Black Sea. The nation's neighboring countries have had refugee crises, and so numerous members of the refugee populations have trickled into Bulgaria for assistance; this influx has then contributed to Bulgaria's own refugee crises and lack of resources. Due to this pressing issue, the success of humanitarian aid to Bulgaria is essential, especially in areas where refugees need urgent aid.
EU Provides Aid to Bulgaria's Refugee Crisis
In 2013, the refugee crisis in Bulgaria reached exceptionally problematic levels. With the start of the still-ongoing Syrian civil war in 2011, refugees would often flee to European countries, including Bulgaria; the European Union (EU) then provided technical and financial assistance to help these countries manage their respective refugee situations. The purpose of this aid was to help refugees and provide them with protection.
This assistance included the gathering of a technical team to be dispatched to Bulgaria to build a State Agency for Refugees, which would make the refugee process more accurate and easily executed. This aid would additionally help speed up the process of granting refugee status.
Humanitarian Groups and Poland Send Aid to Bulgaria
In 2014, the refugee crisis was still in full effect; but thankfully, humanitarian groups and Poland stepped in to help. Urgent aid was distributed to the refugees located in shelters in Southern Bulgaria, and Poland provided 22 tons of clothing items and food at one of the largest refugee camps in Harmanli.
With Bulgaria being one of the European Union's poorest nations ( 7.3 million inhabitants), Bulgaria was unprepared to deal with such a refugee crisis. Its asylum system was left extremely vulnerable, and out of 11,600 Syrian refugees, 60 percent of them were cramped into Bulgarian regions. So, the success of humanitarian aid to Bulgaria from humanitarian groups and Poland served as instrumental components in handling current crises.
The First Bulgarian Food Bank
One of the long-term projects that has served as a significant source of humanitarian aid for Bulgaria is the creation of the First Bulgarian Food Bank — an organization heavily organized by the Adventist Development and Relief Agency (ADRA). The project was started in 2011 and continues to be a long-term endeavor that still helps Bulgaria today. The Food Bank works as an organization as well as a foundation to create and implement humanitarian projects in Bulgaria; their main purpose is to distribute food to people in need.
Donations With Radically Important Impacts
The ADRA also has volunteers that help the organization distribute large amounts of food to multiple regions of Bulgaria. The people in these areas include struggling families, orphanages and nursing homes; in 2012, the ADRA opened a key distribution point in Sofia — the capital and largest city of Bulgaria. The ADRA provides people with disabilities as well as struggling citizens and elderly people with food depending on donated food levels. In 2013, ADRA helped the First Bulgarian Food Bank distribute 15 tons of food to the people of Bulgaria.
With poverty and refugee crises running rampant, the success of humanitarian aid to Bulgaria is essential for not only the nation but also the European region at large. Assistance and programs such as the ones mentioned are just a few of the ways that Bulgaria can continue to provide for its people.
–McCall Robison 
Photo: Pixabay
https://borgenproject.org/wp-content/uploads/logo.jpg
0
0
Borgen Project
https://borgenproject.org/wp-content/uploads/logo.jpg
Borgen Project
2018-02-06 01:30:03
2018-07-31 15:53:08
The Various Successes of Humanitarian Aid to Bulgaria