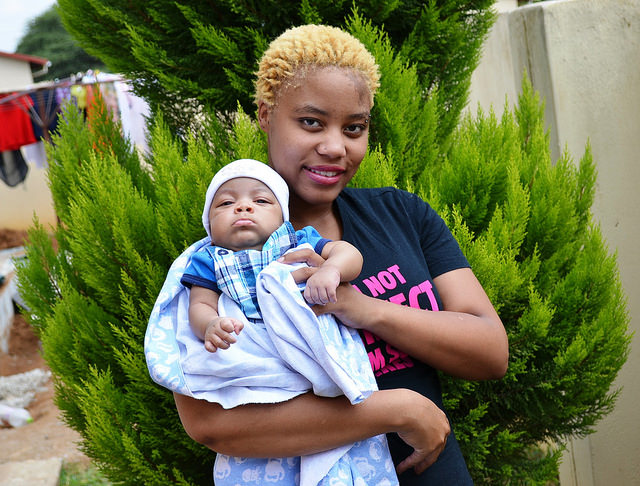 Botswana is celebrated as a stable democracy in the African region and has experienced steady economic growth for a middle-income country. However, its population also struggles with damaging droughts and one of the highest rates of HIV in the world. Since Botswana is considered a middle-income country, the amount of humanitarian aid to Botswana has decreased considerably, especially when compared to other African countries such as Tanzania.
Botswana has made notable success in its mission to reduce the high HIV rates, and such an accomplishment wouldn't have been possible without the humanitarian aid to Botswana from other countries. For instance, it was the "first African country to promise free antiretroviral to its citizens in partnership with the Merck Company Foundation and the Bill & Melinda Gates Foundation."
Botswana's antiretroviral program (MASA) launched in 2002, and as of 2016, it;s estimated that about 300,000 HIV-infected adults received treatment; this number corresponded to an increase from 78 percent in 2015 to 84 percent in 2016.
In addition to MASA, since 2004 Botswana has also received over $750 million through the U.S. President's Emergency Plan for AIDS Relief (PEPFAR), which promotes "sustainable, high-quality, cost-effective HIV/AIDS prevention, treatment, and care interventions." USAID has helped implement PEPFAR in the country, and that has perhaps contributed to Botswana's remarkable response to this epidemic. As of 2015, around 92 percent pregnant women with HIV received antiretroviral medication.
Some of the other achievements resulting from humanitarian aid to Botswana include testing and counseling for 272,634 people, and providing care and support for 1008 orphans with HIV.
While these figures demonstrate success in Botswana's response to this epidemic, it is not clear as to how sustainable these programs are since humanitarian aid to Botswana has decreased significantly over the years. For instance, PEPFAR has made drastic cuts in its funding to Botswana, going from $84 million in 2011 to $39 million in 2015, and $28 million in 2016. So only time will tell if Botswana has reached a point where it can maintain its notable response to HIV with such considerably low funds.
– Mehruba Chowdhury
Photo: Flickr
https://borgenproject.org/wp-content/uploads/logo.jpg
0
0
Borgen Project
https://borgenproject.org/wp-content/uploads/logo.jpg
Borgen Project
2017-12-17 07:14:00
2019-12-13 19:19:19
The Varying Levels of Success of Humanitarian Aid to Botswana