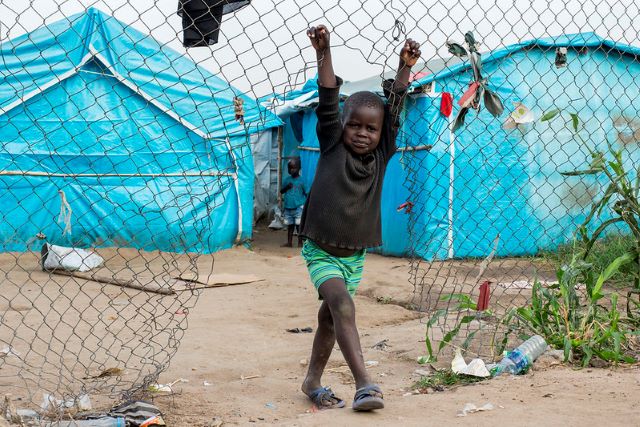 Around 1.8 million children in South Sudan are not in school; the majority of children do manual work to provide for their families. This prevents millions of children, especially young girls, from receiving an adequate education. As the world's youngest country, South Sudan struggles with many pressing issues, such as an unstable political environment and scarce food access. However, the need for educational reform grows increasingly urgent every day. These inadequate educational circumstances can be attributed to many years of war leaving behind devastating conditions for the country and its civilians. However, organizations have committed to transforming education in South Sudan.
The Humanitarian Aid Relief Trust (HART)
Founded in 2004, HART exists to help countries suffering from national conflicts that major aid organizations do not typically serve. A significant amount of HART's aid is directed toward South Sudan and addressing the country's unfavorable education status. In its 2020 report, the organization emphasized how many leaders in South Sudan are unable to access funds from large-scale donors. In response to this, the organization stresses that donating funds for essential services in South Sudan should take top priority, especially education funds, considering the substantial number of children displaced from normal learning environments. The organization works directly with partners in South Sudan to solve problems through direct communication.
According to HART, a girl raised in South Sudan is more likely to die from pregnancy or childbirth than to complete her primary education. More than 2 million children are not in school, which is the worst number the country has seen yet. If these rates continue, the future generation of South Sudan will not have the skills that come from an educational background, which also statistically increases the risk of falling into generational poverty. Organizations such as HART use advocacy as the strongest tool. By bringing light to these startling statistics, it hopes to educate the public on the dire need to allocate funds to South Sudan and reform the educational system through donations.
United Nations Children's Fund (UNICEF)
UNICEF has been a global leader in transforming education in South Sudan as it provides funds for classroom materials and teacher training. A primary focus is to intervene in South Sudanese communities to emphasize the importance of educating their children. The organization understands that when children receive an education, it benefits not only them but the entirety of the country.
However, learning in South Sudan has been extremely different since the start of COVID-19 as roughly 1.5 million children are learning through radio lessons instead of the traditional classrooms. In 2020 alone, UNICEF provided more than 40,000 radio sets to be distributed to underprivileged children who do not have access to radios in their homes. Amid these unconventional education times, UNICEF continues to deliver essential services to benefit learning in remote locations under the Government of South Sudan's "Back to School Initiative". At the end of 2020, UNICEF plans to have provided access to education to 729,000 out-of-school children in crisis.
Global Partnership for Education (GPE)
The Global Partnership for Education has partnered with South Sudan since 2012. It emphasizes the high demands placed on the education system in South Sudan's national plans. The General Education Strategic Plan (GESP), developed by the Ministry of General Education and Instruction of South Sudan, lays out situation analyses, policy frameworks, implementation structures and financing plans. However, there is insufficient public expenditure to cover these projects. In fact, South Sudan possesses one of the lowest education funds in the world.
The GPE recognizes this need for funding and believes in the vision of the General Education Strategic Plan. In March 2020, the GPE gifted $7 million in support of the Ministry of Education's learning plan in response to COVID-19. In particular, the grant goes to support guidelines and policies in place to reopen schools in South Sudan. Other focal points revolve around awareness campaigns on COVID-19 prevention, remote learning materials for students, radio programs for at-home learning, hygiene facilities and back-to-school campaigns. As the GPE continues backing the General Education Strategic Plan, the nation expects an expansion of secondary and technical education and the institutionalization of teacher training within the next three years.
The Need for Improved Education
Right now, more than 80% of the South Sudanese population lives on less than a dollar per day. In the middle of a humanitarian crisis, this vulnerable population fails to meet many basic necessities. An increasing urgency around transforming education in South Sudan has caused an abundance of organizations to take a special interest in reforming the education system in the world's youngest country. While the road to a prospering education system is still long, South Sudan is taking substantial steps toward a better future for its children with the help of humanitarian organizations.
– Hope Shourd
Photo: Flickr
https://borgenproject.org/wp-content/uploads/logo.jpg
0
0
Kim Thelwell
https://borgenproject.org/wp-content/uploads/logo.jpg
Kim Thelwell
2021-01-04 08:56:57
2022-04-12 07:48:24
Transforming Education in South Sudan