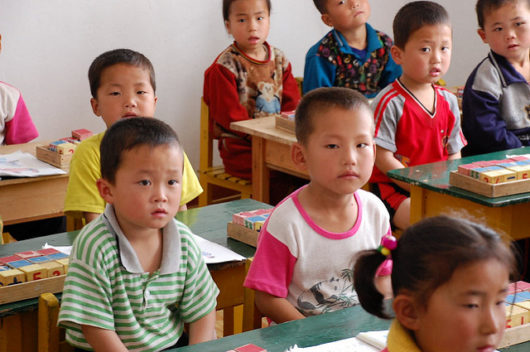 One in five children in North Korea is malnourished. The United Nations claims that 200,000 children in this country are suffering from acute malnutrition.
Child malnutrition in North Korea is a growing concern of various humanitarian organizations. Aid programs find trouble reaching the country due to trade restrictions and only a few groups are allowed to enter North Korea. Although the percentage of children stunted by malnutrition in North Korea has dropped from 28 percent in 2011 to 20 percent in 2018, children are still facing severe malnutrition and are in need of immediate assistance.
World Food Programme Role in North Korea
A very big problem of the Democratic People's Republic of Korea is that it suffers from a drastic food shortage. The World Food Programme (WFP) has stated that a combination of the country's harsh climate, rocky terrain, lack of farming technology and the recent 2015 drought have all contributed to a significant reduction in harvest.
WFP provides several programs to the country such as food for work program, food for nursing or pregnant women and support of factories that produce fortified meals. However, WFP has recently had trouble finding funding as many donors are unwilling to fund North Korean programs even though the country's sanctions do not limit aid programs.
UNICEF in North Korea
UNICEF has expressed that there is a dire humanitarian need in North Korea. As of 2017, they had screened 90 percent of children under the age of 5 with severe acute malnutrition in the country and have treated 19,000 of those children.
One of UNICEF's focuses is nutrition and sanitation interventions, specifically for children and mothers who just got their babies, in order to help combat child malnutrition in North Korea. The organization has stated that it needs $16,5 million to meet all of its goals for the country in 2018. These goals include providing children and pregnant women with nutrition, proper hygiene and safe drinking water. UNICEF is not the only group focused on the needs of new mothers and children.
First Health Steps
First Health Steps Canada is another on-ground organization attempting to battle child malnutrition in North Korea. The group mainly focuses on children, pregnant women and nursing mothers. They have two programs that are called Soymilk and Sprinkles that are used to provide necessary nutrition to young children all over North Korea.
Through the Soymilk program, they deliver soybeans to North Korea that are then turned into soymilk and delivered to daycares and elementary schools. Their Sprinkles program delivers micro-nutrient packs to pregnant women, nursing mothers and young children. The group also works on the ground and has visited the Yonsa county after Typhoon Lionrock to ensure that building supplies and food have been delivered. First Steps has provided an invaluable aid to the food insecure people of North Korea.
Organizations such as UNICEF, First Steps and the World Food Programme are attempting to find solutions to the dire need of food security and child nutrition in North Korea. Although a lot of progress has been made in the last decades, child malnutrition in North Korea is still a high priority issue.
Although it seems bleak, there is hope since more aid workers and groups are finding it easier to access the country. Officials of the country have also been cited as wanting to focus more effort on the economic stability of the country which could ensure the health of their people. As more focus is being put on humanitarian needs and less on political tensions, food security in North Korea is certainly going to improve in the upcoming period.
– Olivia Halliburton
Photo: Flickr
https://borgenproject.org/wp-content/uploads/logo.jpg
0
0
Kim Thelwell
https://borgenproject.org/wp-content/uploads/logo.jpg
Kim Thelwell
2018-11-13 01:30:40
2019-05-21 14:24:17
Child Malnutrition in North Korea