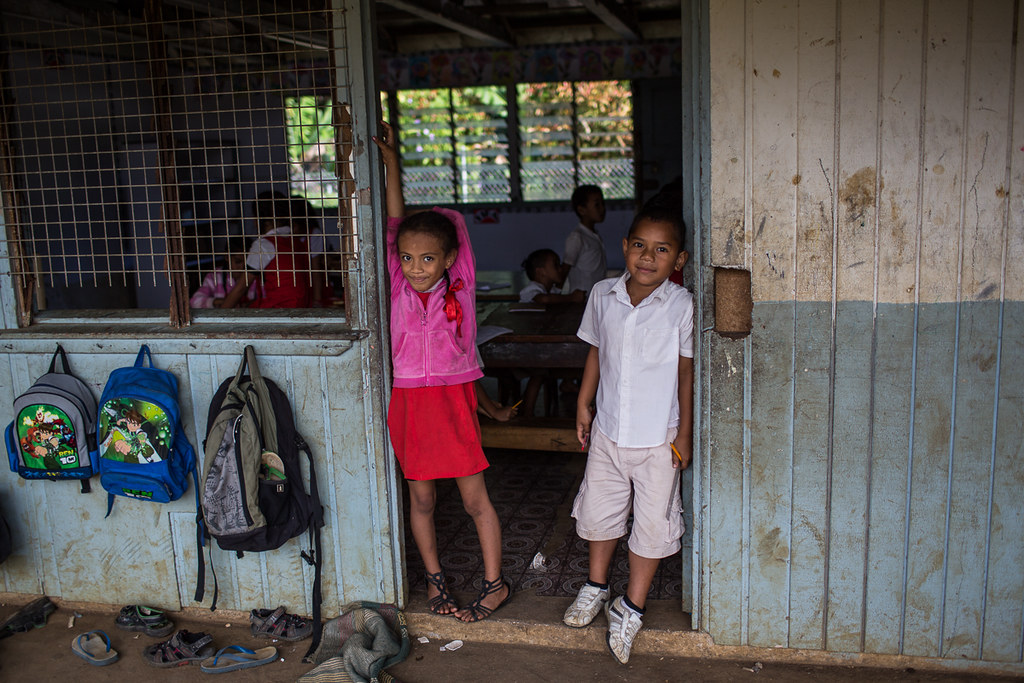 Despite its effort to develop legislation and procedures to combat human trafficking, Tonga has remained in the U.S. State Department's Trafficking in Persons (TIP) Watchlist report for a second consecutive year. In 2019, the State Department reported that the government of Tonga was taking strides toward its human trafficking problem by funding an NGO that aims to assist victims of trafficking. Tonga's government shifted focus away from human trafficking due to the COVID-19 pandemic, as well as a destructive volcanic eruption and tsunami last year. Since the 2020 TIP report, the country has not shown an increased effort to prosecute traffickers and preventive measures. The 2021 report downgraded Tonga from a Tier 2 country to a Tier 2 watchlist country, where it remained in the 2022 TIP report.
Labor and Sex Trafficking
Tongans, both local and abroad, are vulnerable to labor trafficking. Domestic labor trafficking is rising in many countries globally, Tonga included, as a product of globalization. Low-income Tongan women and children are vulnerable to forced labor within domestic work while a significant portion of Tonga's domestic labor force is from overseas.
The 2022 TIP report specifically mentions women from the People's Republic of China that have relocated to Tonga for domestic work. A common technique used to lure women and young people into human trafficking in Tonga is through false job opportunities.
Families may send their children to cities or abroad due to insufficient local opportunities. Hoping to make money for their families, people may apply for jobs that they believe to be legitimate before instead becoming victims of trafficking. Children may then become forced into prostitution or employed by corrupt employers who pay them little, house them in unsafe environments and make it difficult for them to quit.
With a pull of education and work opportunities, Tongans primarily immigrate to New Zealand, Australia and the United States. The 2022 TIP report mentions that it is common for Tongan citizens to work seasonal jobs in neighboring countries of New Zealand and Australia. Some employers abroad exploit the language barrier and high competition for employment by rushing workers to sign employment contracts before they can adequately understand what they are agreeing to.
Limitations With Trafficking Legislation
Tonga's 2013 Counter Terrorism and Transnational Organised Crime Act showed initiative toward tackling human trafficking but had many limitations. Both the U.N.'s and the U.S.'s definitions of human trafficking emphasize trafficking as exploitation through means of "force, fraud, or coercion;" Tonga's definition of human trafficking does not. Excluding those three means limits what defines human trafficking, who are its victims and who gets prosecuted. Tonga's definition also limits trafficking to cross national borders, while the U.N. and U.S. do not.
Recent efforts have shown little persistence. Since convicting the country's first trafficker in April 2011, Tonga has not prosecuted or convicted any others. In 2015, the government identified four potential trafficking victims but has not reported any since. The State Department credits this to a lack of formal identification procedures as well as a general distrust in the Tongan government on the part of the citizens.
Refocusing on the Issue 
With the pandemic, the Hunga Tonga-Hunga Ha'apai volcanic eruption and the resulting tsunami in January 2022, the government has veered its focus elsewhere. Tackling other issues have pushed human trafficking combative efforts to the sidelines. However, other countries and global organizations are reaching out with help to address human trafficking in Tonga.
In July 2022, the United State Agency for International Development (USAID) teamed up with The Asia Foundation to begin a five-year project aimed at combating human trafficking in Tonga as well as three other Pacific countries. The program is called the Pacific Regional Initiative and Support for More Effective Counter-Trafficking in Persons, or Pacific RISE-CTIP.
The Asia Foundation is a philanthropic, international nonprofit focused on improving lives across Asia. Specifically, the partnership aims at reducing human trafficking in Tonga, Fiji, Papua New Guinea and the Marshall Islands by reducing vulnerabilities to trafficking, focusing on victim support and establishing legal aid for victims and against perpetrators.
Its approach focuses on getting government actors and private institutions in Pacific Island countries (PICs) involved with the issue. Since the project spans only five years, the aim is to boost existing local institutions that focus on exposing trafficking and helping victims. The hope is that, when the program ends, the systems will have steady ground to continue their initiatives.
Since the arts are significant in Tongan culture, The Asia Foundation uses creativity to communicate its ideas. Several initiatives are currently underway. By teaming up with local painters, photographers, choreographers and poets, The Asia Foundation is using creative outlets to promote the issue and ensure communities and local systems are the sources of change in the PICs.
Looking Ahead
Instead of bulldozing existing Tongan efforts to expose trafficking, the hope is that building community support will increase the likelihood of permanent change. Tonga faces unique vulnerabilities to trafficking, which require unique solutions. Strengthening community leadership and promoting awareness addresses the issue of human trafficking in Tonga in a transformative and culturally significant way specific to the country.
– Maya Steele
Photo: Flickr
https://borgenproject.org/wp-content/uploads/logo.jpg
0
0
Jennifer Philipp
https://borgenproject.org/wp-content/uploads/logo.jpg
Jennifer Philipp
2023-03-12 07:30:53
2023-03-09 09:09:44
Human Trafficking in Tonga