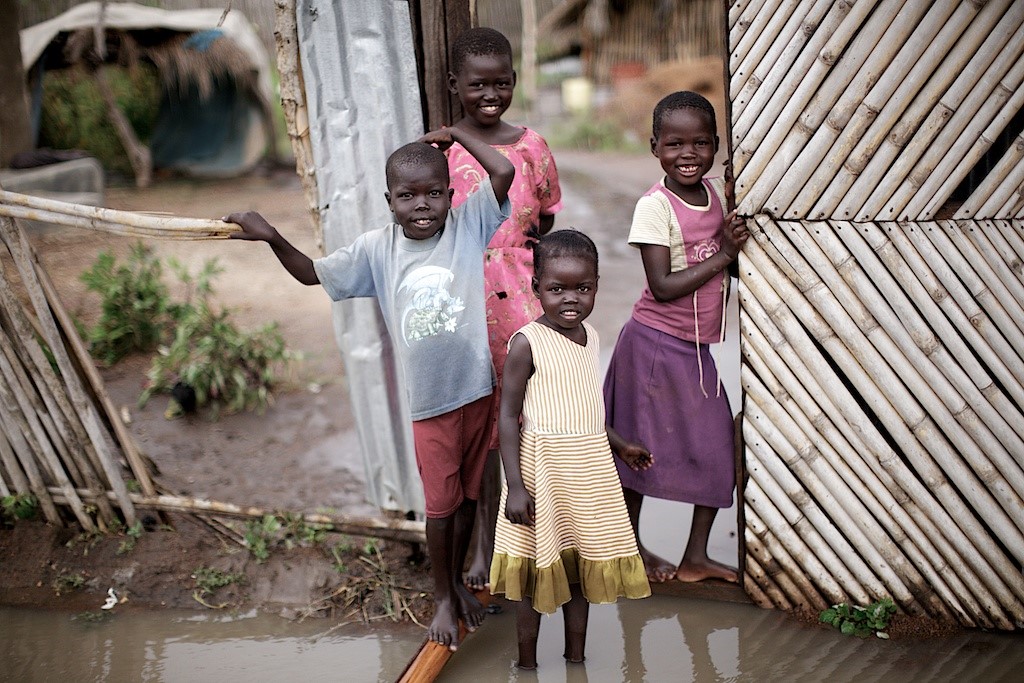 South Africa is a cultural hub of various ethnicities, races and languages and has kept this reputation despite the colonization of the country. With a plethora of issues regarding race and politics, the country also has an intense trafficking scene, presenting challenges for men, women and children alike. Native South Africans make up the largest number of victims within the country, mostly coming from the cities of Johannesburg, Cape Town, Durban and Bloemfontein. Moreover, traffickers tend to target vulnerable people in poor, rural and urban areas. Here is some information about human trafficking in South Africa and what efforts some are taking to fight it.
5 Facts About Human Trafficking in South Africa
Forced Labor: The International Labour Organisation Convention No. 29 of 1960 defines forced labor as "All work or service which is exacted from any person under the menace of any penalty and for which the said person has not offered him/her voluntarily." South African law enforcement agencies increased efforts to investigate, prosecute and convict traffickers. In these investigations, authorities arrested seven Chinese nationals, four men and three women for alleged forced labor of 91 Malawians, 37 of whom were children. Traffickers exploited a total of 308 victims through forced labor.
Modern-day Slavery: Slavery, according to the Sexual Offences Amendment Act No. 32 of 2007, means "reducing a person by any means to a state of submitting to the control of another person, as if that other person were the owner of that person." Modern slavery is not dissimilar to the Transatlantic Slave Trade, as traffickers are currently and continuously shipping thousands of women and girls in South Africa into brothels every year. The Prevention and Combating of Trafficking in Persons Act defines trafficking in terms very similar to the African Slave Trade; in simple terms, it is the harboring of people by threat, force or deception to gain control over another person and using them for exploitation.
Local Victims: Nigerian cartels dominate sex trafficking in several provinces. In 2014, Western Cape reported an increased number of Nigerian sex trafficking victims, many of them coerced through voodoo rituals. Traffickers often send South African women to Europe and Asia, where some end up having to work in prostitution, domestic service or drug smuggling. Law enforcement reported that ongoing sex trafficking victims end up in positions of loyalty and submission via forced drug use, which makes rescuing victims all the more difficult. Recently, law enforcement officials across five of South Africa's provinces coordinated and executed raids on more than a dozen brothels, as well as factories and syndicates that created and distributed unconsented pornography.
Non-African Victims: Many Chinese traffickers operate in South Africa, specifically targeting Asian men and women. Officials acknowledge the growth of Chinese victims, but Thai women remain the largest foreign victim group – that is, as far as officials are aware of. Women and girls from Brazil, Eastern Europe and East Asia, South Asia, Southeast Asia and neighboring African countries have all experienced kidnapping and placement in South Africa's trafficking ring. LGBT persons both foreign and native are the main target in sex trafficking. Young men and boys often experience coercion into trafficking rings, especially those from neighboring countries. Authorities even arrest and deport some in forced labor as illegal immigrants. Government and NGOs found a growth in captors forcing Pakistanis and Bangladeshis into bonded labor.
Women: Traffickers capitalize on South Africa's poverty epidemic and unemployment, and poverty strips its victims of their dignity. Women who undergo trafficking come from different backgrounds of poverty and many of them are immigrants. The same applies to internal migrants. Since most of these poor women who enter South Africa are in search of economic opportunities, they do so often without formal immigration papers; such women often turn to domestic work. They work long hours every day of the week, their salaries often lower than the mandated accepted salary for domestic workers. Sometimes, employers take the identification they might have entered South Africa with for "safekeeping," though it is really about holding these women hostage. This makes it difficult for them to leave if they are not happy with their employer's conditions. For black women, the marginalization doubles due to their race and gender. White South Africans make up 8% of South Africa's population yet own 87% of all farmland, according to the country's government through AFP and the Washington Post. Since most are not living in poverty, they are less vulnerable.
The South African Government and A21
The South African government convicted three law enforcement efforts and initiated the prosecution of 19 sex traffickers back in 2014. Meanwhile, the Department of Social Development oversees victim shelters, which assisted 41 victims. However, a serious lack of capacity and widespread corruption among the police force makes anti-trafficking efforts harder. Though when the government fails, South African NGOs such as A21 provide helpful solutions to human trafficking in South Africa by raising awareness, providing education and acting as problem solvers in place of corrupted police.
According to A21, trafficking victims are often unable to speak the local language, appear to be trapped in their job or residence, may have bruises and other signs of physical abuse or do not have identification documents. Brothels, farms, factories and shebeens are common places captors keep victims. A21 provides the opportunity to contact it if a person suspects that human trafficking might be taking place, offering the chance to save lives.
– Marcella Teresi
Photo: Flickr

https://borgenproject.org/wp-content/uploads/logo.jpg
0
0
Jennifer Philipp
https://borgenproject.org/wp-content/uploads/logo.jpg
Jennifer Philipp
2021-02-09 01:30:06
2021-02-05 08:01:53
Human Trafficking in South Africa