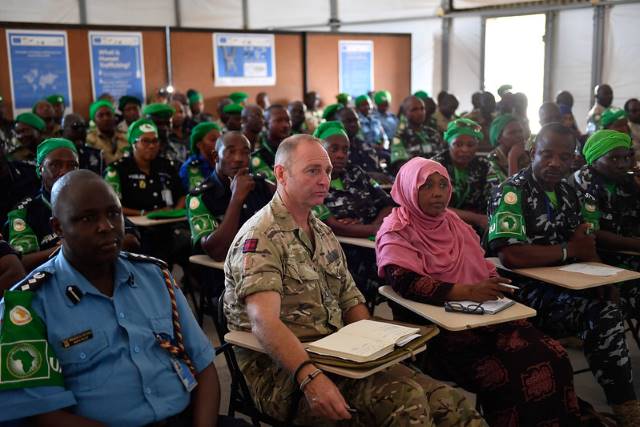 Human trafficking is the illegal transport and use of coercion or fraud to exploit people. Usually, this involves traffickers using the victims for labor or services. Trafficking occurs globally and each country varies in its intersections of trafficking and its measures to counteract it. In Somalia, human trafficking has become a pressing issue.
Facts About Somalia
Human Trafficking in Somalia
Specific data is difficult to obtain and verify, especially about the trafficking routes traffickers use in Somalia. In general, trafficking routes go from Southern Somalia to Somaliland or Puntland. If Somalia is not the final destination, victims then travel to Yemen or Kenya to reach northern destinations.
Internally displaced persons (IDPs), ethnic minorities and children are the most at risk for becoming victims of trafficking in Somalia. There were an estimated 2.6 million IDPs in 2019. Poverty creates economic and familial pressure to seek employment, usually in the form of labor. Traffickers lure victims with jobs or transport them for free before demanding payment at the destination. Traffickers recruit women and children to work as domestic laborers or in the sex slave trade. Thus, networks of traffickers grow in complexity as they use social media and travel agencies to recruit young and vulnerable victims.
Al-Shabaab plays an important role in southern Somalia, where the group forces victims into serving in al-Shabaab's military or marrying al-Shabaab militants. People living in the regions under al-Shabaab's control are at an even greater risk of becoming victims of trafficking. One of the biggest concerns relating to al-Shabaab is the use of child soldiers. Other actors, such as the Somali National Army or clan militias, have also recruited children to join the cause.
Government Actions
Although the government has taken action to address crime in general, it has taken minimal actions against human trafficking in Somalia. Law enforcement lacks adequate staff and training, preventing a greater response to protect victims. While there are laws that criminalize labor trafficking and slavery, there is not enough response at the ground level to prevent trafficking. In 2017, Somaliland drafted a human trafficking law, but it did not pass. However, Puntland ratified a framework that prohibited trafficking in the same year.
Somalia does not pool statistics on trafficking between federal and regional governments and organizations, therefore, it is difficult to create programs and laws to effectively prevent human trafficking and support victims. Meanwhile, NGOs offer the most support for victims by taking steps to identify victims and supporting them after their trafficking experience. Victims receive care through the Migration Response Center. Preventative measures vary widely between areas of Somalia, depending on the available resources.
One NGO is Action Africa Help International (AAH-I). It is an African-led organization working to improve community well-being and access to healthcare and education. Some of its current projects include distributing relief supplies and providing vocational and business training. In addition, AAH-I is educating women and youth in self-reliant income strategies.
Raising Awareness About Human Trafficking in Somalia
The Federal Government of Somalia recently held campaigns and events to raise awareness about trafficking. It also "finalized a national employment policy to guide the creation of jobs and a draft national labor code on responsible labor practices, to include the prohibition of forced labor." For instance, the United Nations, the Ministry of Defense and the Ministry of Women and Human Rights Development held training workshops for officers and soldiers, providing education on "child rights and child protection."
Human trafficking in Somalia is a significant issue, with many factors playing into it. However, the aid of the country's government, the Migration Response Center and Action Africa Help International should all help reduce human trafficking in Somalia going forward.
– Madeleine Proffer
Photo: Flickr
https://borgenproject.org/wp-content/uploads/logo.jpg
0
0
Jennifer Philipp
https://borgenproject.org/wp-content/uploads/logo.jpg
Jennifer Philipp
2021-07-15 01:30:09
2021-07-14 01:03:24
Human Trafficking in Somalia