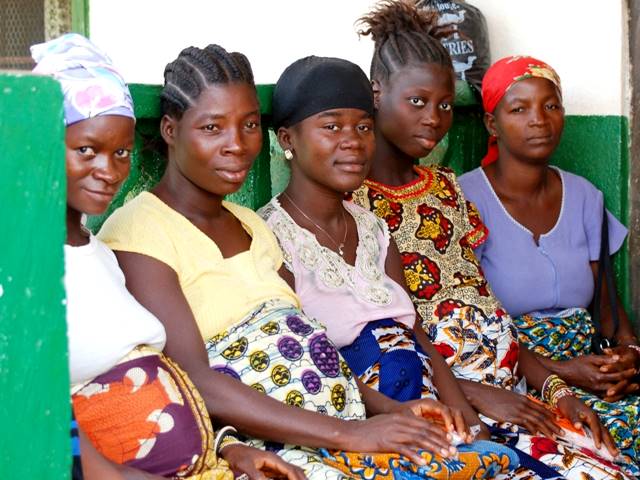 While the Liberian Government does make some effort to eliminate human trafficking, it does not entirely meet the minimum standard for the elimination of trafficking. Liberia ranks as Tier 2, which indicates that the country does not fully comply with the Trafficking Victims Protection Act (TVPA) standards. On the other hand, the country does make significant efforts to comply. Liberia has increased internal investigations on trafficking and assigned a budget to the anti-trafficking task force. The TVPA outlines the criteria to meet in order to combat human trafficking in Liberia and all other countries.
The Trafficking Tier System
The U.S. Department designates the ranking for anti-human trafficking compliance. The various tiers represent an evaluation of a government's actions to combat trafficking. Countries and territories that take great measures to comply with TVPA standards are considered Tier 1. Those that do not fully comply with TVPA standards, but make significant efforts to be compliant, are considered Tier 2. Liberia is one such country that ranks as Tier 2. Tier 3 countries and territories do not comply with the TVPA standards and are not making any significant efforts.
In Liberia, traffickers convicted received unsatisfactory prison terms. Resources and knowledge of trafficking continue to lack in the law enforcement area, thus resulting in ineffective investigations and prosecutions of trafficking crimes. Shelters and services for trafficking victims also remain limited.
Targeting the Most Vulnerable
Women and children are the most vulnerable to trafficking and are generally trafficked from rural areas. Promised better education, improved living conditions and proper jobs in the city, many fall prey. The traffickers themselves are generally trusted people. They can be family members, friends or members of the community. Victims of trafficking are forced into being street beggars and street vendors. Others do hard labor working in rubber plantations or diamond mines. Sex work and domestic service work are also common with trafficked victims.
International trafficking is most common with trustworthy and professional organizations. The trafficking organizations often use the lure of employment. Women from other countries in West Africa are often trafficked and brought to Liberia. The girls are usually trafficked by their own parents for forced marriages.
The Fight Against Trafficking
Liberia has legal and policy frameworks known as the National Anti-Human Trafficking Action Plan. A specialized task force also fights against trafficking in accordance with the anti-human trafficking plan. However, Liberian authorities do not have the appropriate knowledge and skills to properly identify and address human trafficking incidents. Police officers receive little anti-trafficking training, and units do not have the necessary resources to address suspected cases.
The International Development Law Organization (IDLO) implemented a program to help Liberian law enforcement workers and other necessary parties effectively address trafficking cases and support victims. The U.S. Department of State supports the program. IDLO's program also spreads human trafficking knowledge and awareness to the general public through community-focused plans. Through awareness, people will be less likely to fall victim to traffickers with false promises.
With efforts from organizations supporting anti-human trafficking strategies in Liberia, the most vulnerable people will be protected and supported.
– Candice Lewis
Photo: Flickr
https://borgenproject.org/wp-content/uploads/logo.jpg
0
0
Kim Thelwell
https://borgenproject.org/wp-content/uploads/logo.jpg
Kim Thelwell
2021-05-01 07:44:00
2021-06-04 07:44:23
Addressing Human Trafficking in Liberia