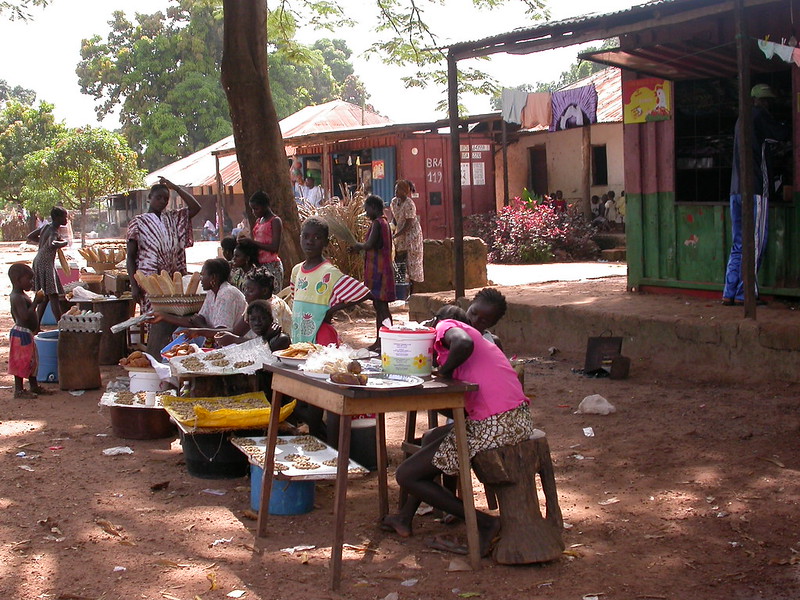 On a global scale, human trafficking impacts approximately 40.3 million people, as per a 2016 report from the International Labor Organization. It is a lucrative enterprise that has found a foothold, among other places in West Africa, in Guinea-Bissau. A staggering figure, more than 40% of the people living in Guinea-Bissau, are younger than the age of 15, according to statistics from 2019. Human trafficking in Guinea-Bissau exists in several ways including the transportation and indoctrination of male minors and the sexual exploitation of female minors. Regularly struck with political tumults and social unrest, the country's populace faces a slew of safety concerns, many of them with roots in criminal activity, such as human trafficking, addictive substances and weapons.
Guinea-Bissau's Government
The current government, headed by President Umaro Sissoco Embaló, has its hands full with various uprisings and insurrections. The most recent of these to make headlines occurred at the beginning of February 2022 when attackers made an assassination attempt on Embaló's life. The coup takes place just shy of two years following his controversial inauguration.
Embaló himself is not exempt from accomodating criminals. Drug lord and rabble-rouser Antonio Indjai, for instance, made an appearance at Embaló's inauguration. This came many years after Indjai's illegal activity became the subject of international concern.
The persistence of narcoterrorism grew in recent decades, particularly concerning cocaine, as Latin American drug lords saw Guinea-Bissau as a quiet and lax stopover locale in their transport of goods to Europe. Though the drug trade is nothing to scoff at, it is an industry that is subject to trans-continental issues. Meanwhile, another kind of trafficking occurs in Guinea-Bissau on a regular basis and the perpetrators are in the country's own backyard.
As in many other underdeveloped nations in the region, daily nutrition, general health and unsteady employment are ever-present concerns. Under such conditions, human trafficking in Guinea-Bissau has sprouted up. Boys, for example, often get roped into organized trafficking where they spend their time engaged in begging or other forms of forced labor.
The Different Kinds of Human Trafficking
Religion, which (along with ethnic varieties) affects national politics, also has a bearing on human trafficking in Guinea-Bissau. While approximately a fifth of the country's population adheres to Christianity, about two-fifths of the country follow Islam. Traffickers often move some Muslim children stealthily and under the cover of night to the neighboring country of Senegal.
Subsequently, traffickers push children into money-making strategies under the guise of religious, Koranic-based education. In these situations, the children are called talibés and the schools are referred to as daaras. According to marabouts, begging is part of the daara curriculum.
The world of trafficking looks different for girls, who often face exposure to sexual exploitation. Otherwise, like many boys, they too must endure forced labor. A number of Guinea-Bissau's government officials are accused of remaining complicit in human trafficking crimes, such as sex tourism programs operated in the Bijagós islands, just as some officials have been accused of comradery with those involved in the drug trade.
Taking Action Against Human Trafficking
Guinea-Bissau successfully passed an anti-trafficking law in 2011. However, since then, the country has done little to effectively enforce its ramifications. According to the 2020 Trafficking in Persons Report from the U.S. Department of State, the government should seek to multiply and bolster further resources for the Judicial Police and expand much-needed enforcement to places like the Bijagós.
And, according to the 2021 TIP report, Guinea-Bissau, which had maintained a Tier 2 status for several years,  backslid into Tier 3, designated for countries that do not meet the bare "minimum standards for the elimination of trafficking."
The citizens of Guinea-Bissau could benefit from better law enforcement. Guinea-Bissau is taking some measures for improvement. The establishment of the West African Police Information System (WAPIS) in 2015 and its ongoing endeavors to integrate police data systems affiliated with INTERPOL have the potential to aid criminal investigations. WAPIS, implemented by INTERPOL, receives funding from the European Union and "political and strategic support" from the Economic Community of West African States (ECOWAS). One of the countries benefiting from the program is Guinea-Bissau. Added national police measures could help crack down on human trafficking.
Local organizations like the Association of the Friends of Children (Associação dos Amigos da Criança or AMIC) and SOS Talibé Children (SOS Crianças Talibés) serve as beacons of hope. These organizations support children displaced and harmed by human trafficking in Guinea-Bissau and also advocate for policy decisions geared toward combating the destructive trade. With financial aid from the European Union, the AMIC has rescued more than 1,600 children since 2005.
With help from charity organizations and stronger law enforcement, Guinea-Bissau can better address its human trafficking epidemic.
– John Tuttle
Photo: Flickr
https://borgenproject.org/wp-content/uploads/logo.jpg
0
0
Saiesha
https://borgenproject.org/wp-content/uploads/logo.jpg
Saiesha
2022-06-06 07:30:50
2022-06-01 06:19:13
Human Trafficking in Guinea-Bissau