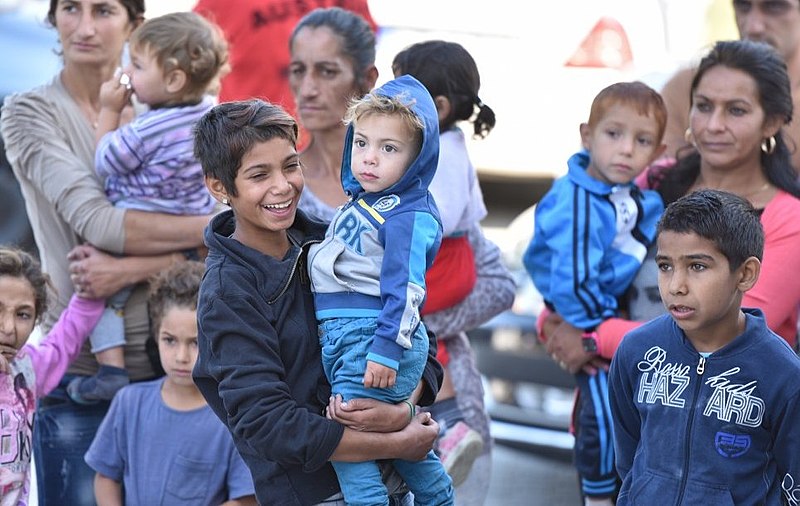 Bosnia and Herzegovina, a small country in the Balkan region of Southeastern Europe, has been at the forefront of many episodes of violence, most notably the Bosnian War of the early 1990s. Today, the country is more stable. However, the issue of human trafficking in Bosnia and Herzegovina is an issue for both Bosnian nationals and foreign citizens.
The 2020 Trafficking in Persons (TIP) Report is an annual report that the U.S. has produced since 2000. It rates countries on their efforts to combat human trafficking. Tier 1 countries meet minimum international standards on the issue, Tier 2 do not but are making significant efforts to do so and Tier 3 are not making efforts to do so.
Bosnia and Herzegovina has been on a watchlist between Tier 2 and Tier 3 for the past three years, meaning it does not meet minimum standards and is making significant efforts to improve the situation but has an increasing number of victims. Here are five facts about human trafficking in Bosnia and Herzegovina.
5 Facts About Human Trafficking in Bosnia and Herzegovina
The Numbers – The government identified 61 potential victims of trafficking in 2020, up from 39 the previous year. Of these, 36 were children, 49 were female and 12 were male. Moreover, 19 of the victims were victims of sex trafficking. Most of the victims were domestic, although a few were foreign nationals.
Legal System – The country, though united under one constitution, further divides into two entities: The Federation of Bosnia and Herzegovina (F BiH) and Republika Srpska (RS) as well as one self-governing administrative district in Brčko. Each has its own constitution and legislature. Additionally, the Federation includes 10 cantons, each with its own constitution (modeled after that of the Federation) as well as individual legislative and executive powers. Human trafficking is illegal across these governments. However, a lack of communication and cooperation between them hinders efforts at prosecuting cases across cantons or entities. Different governments mandate different things for victims: for example, the RS mandates access to therapy, but not in the Federation. Because of difficulties collaborating across regional governments, it is challenging for the government to have a unified approach toward human trafficking in Bosnia and Herzegovina.
At the Border – Border police and other first responders lack the training, capacity and procedures necessary to screen large groups of migrants and refugees for victims of trafficking. When potential victims received identification and underwent interviews with law enforcement, the process was not transparent, and victims needed to cooperate with investigations to receive assistance. Additionally, police often lacked interpreters to effectively communicate with victims.
Shelters and Funding – The government operates seven shelters and a mobile team for 160 street children in Sarajevo, who are at a higher risk. Government shelters lacked the funding for anything beyond the most basic services and could only provide short term accommodations. Government ministries allotted 130,000 convertible marks (roughly $70,000) per year to NGOs assisting victims in 2018 and 2019, however, the funding simply did not reach the NGOs in 2019 due to issues in the state budget. Separate funds emerged for domestic and international victims, and although domestic victims are the majority, they receive lower funding (70,00 marks in comparison to 60,000.) The funds are not combined, and any rollover of funds for foreign victims did not go toward domestic ones.
Roma Minority – According to official statistics, the Roma people number around 25,000 to 50,000, but the official number is likely much higher due to stigma associated with the term. UNICEF describes the situation as one of "chronic, multidimensional poverty." The Roma are especially susceptible to human trafficking in Bosnia and Herzegovina. In some cases, victims of trafficking among Roma children received dismissal as "traditional cultural practices." Moreover, those investigating accepted that the children had gone home to their families even when those families participated in the act. Government discussions on anti-trafficking measures did not include Romani communities, despite their status as having continuous victims.
Solutions to Human Trafficking in Bosnia and Herzegovina
Although the problem persists, new efforts have emerged to fight human trafficking in Bosnia and Herzegovina. These include:
New National Strategy – In January 2020, the country adopted a new National Strategy to Combat Trafficking in Persons with representatives from all administrative entities. It incorporated suggestions by international monitoring agencies and aims to address these five issues: support, prevention, prosecution, victim support and partnership.
Council of Europe – The government recently entered into joint action with the Council of Europe, which aims to raise awareness of the issue of human trafficking in Bosnia and Herzegovina. This involves seminars and awareness training which will enable better management and identification of trafficking victims and improving the legal system's response to human trafficking.
Administrative Reform – In 2018, there were just four Regional Coordinating Teams (RCTs) to manage human trafficking across administrative borders. The number increased to 18, and each received new training and technical assistance. This will go a long way to mitigating issues that competing levels of administration within the country causes.
Although human trafficking in Bosnia and Herzegovina has been an ongoing issue, the current efforts will hopefully ensure a reduction in victims going forward. Through the country's creation of a National Strategy to its work to raise awareness about the issue, human trafficking should hopefully become a part of the past for Bosnia and Herzegovina.
– Bradley Cisternino
Photo: Wikipedia Commons
https://borgenproject.org/wp-content/uploads/The_Borgen_Project_Logo_small.jpg
0
0
Jennifer Philipp
https://borgenproject.org/wp-content/uploads/The_Borgen_Project_Logo_small.jpg
Jennifer Philipp
2020-12-02 01:30:14
2020-11-30 12:32:45
Human Trafficking in Bosnia and Herzegovina