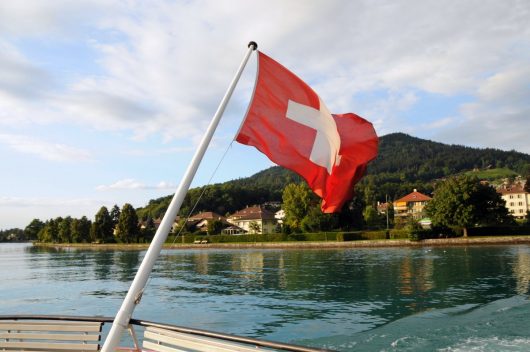 Human rights have always been a hot topic for the global community. Hence, when countries seem to get it right, we all can't help but go to the old search bar to find out for ourselves whether human rights in Switzerland is that good.
Multiple internationally-acknowledged measures create a positive image of human rights in Switzerland. In 2016, Switzerland ranked third in the human development index, a composite index set up by the United Nations Development Programme (UNDP) to measure human development according to life expectancy, access to education and gross national income.
They were ranked first in the gender inequality index (GII), another UNDP project, which looks at development from the view of gender inequality. It measures gender inequality by reproductive health(maternal mortality and adolescent birth rate); gender empowerment; the number of seats women hold in Parliament; female secondary education and female labor force participation.
Additionally, and perhaps most importantly on the topic of human rights, Switzerland ranked second on the human freedom index. This index tries to be as comprehensive as possible, taking into account 79 clear indicators of personal and economic freedom in multiple areas such as the rule of law, religion, movement and expression.
The above information highlights the importance that the Swiss government and people place on human rights in Switzerland. A quote from the Swiss Agency for Development and Cooperation(SDC) says, "sustainable development is only possible if fundamental human rights principles such as non-discrimination, participation, and the rule of law are respected. These rights form the basis of international cooperation. This fact is why the promotion of human rights is a critical issue for the SDC."
Indeed, human rights in Switzerland exceeds the norm in several areas, but that does not mean it is perfect. For instance, in reaction to the influx of migrants going to Europe, the country provides asylum to a few thousand refugees, resettling them across the country. One town mayor boasted that his town was "safe and idyllic" and that this would continue because "no refugees were there." The mayor went so far as to pay a $300,000 penalty than to accept the federal quota of eight refugees in a town of two thousand.
Furthermore, according to Amnesty International in September, the Lower Chamber of the federal Parliament adopted a bill to ban the use of full-face veils at the national level. At the end of the year, the bill was still pending. It all goes to show that while human rights in Switzerland in comparison to others may seem ideal, like many other things in life, nothing is perfect.
Finally, Switzerland is ranked fifth on the corruption perception index, where over two-thirds of countries out of 176 scored less than halfway on their scale: "no country gets close to a perfect score."
– Obinna Iwuji
Photo: Flickr
https://borgenproject.org/wp-content/uploads/logo.jpg
0
0
Amy
https://borgenproject.org/wp-content/uploads/logo.jpg
Amy
2017-08-25 07:30:48
2020-06-19 08:56:02
Are Human Rights in Switzerland Ideal?