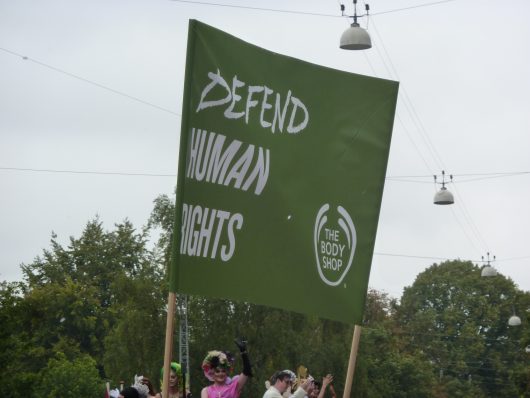 Centuries ago, Denmark was home to Viking raiders, but today, the nation is successful and technologically advanced. The 5.5 million people who live in Demark are governed by a parliamentary constitutional monarchy. The Scandinavian nation is very impressive on many fronts, including economics. In 2016, for instance, Denmark's unemployment rate was just 4.2 percent. Human rights in Denmark are largely protected, but room for improvement remains.
Denmark is one of the 192 Member States of the United Nations and uses that position to advance its protection of human rights. For example, Denmark has pushed for treaties that support the abolition of torture as well as augmenting the rights of people with disabilities.
Within its own borders, steps are taken to protect human rights as well. Free speech and a free press are two of the many human rights in Denmark protected by the nation's constitution. According to the U.S. Department of State's 2010 report, Denmark's government did not limit either of these practices.
The report also demonstrated that Denmark does not violate the integrity of its people. Prison and detention centers keep with international standards, fair trials are granted and each individual's privacy is respected.
One area in which Denmark's reputation regarding human rights is less widely praised is when it comes to the nation's treatment of refugees. According to The Washington Post, many European nations have experienced an influx of immigrants over the past decade. Some of the actions taken by Denmark's government include slashing benefits to refugees, allowing police to confiscate refugees' valuables and taking steps to make it increasingly difficult for refugees to reunite with their families.
As the laws in Denmark have changed, so too have the have peoples' sentiments. Ideas regarding refugees that in the past would have been considered outlandish have infiltrated more mainstream ideology. Denmark has received much criticism for this. In fact, Human Rights First, "an independent advocacy and action organization that challenges America to live up to its ideals" stated that this is a violation of refugees' human rights.
The evidence suggests that Denmark is more successful at protecting the human rights of its own people than of others.
– Adam Braunstein

Photo: Flickr
https://borgenproject.org/wp-content/uploads/logo.jpg
0
0
Borgen Project
https://borgenproject.org/wp-content/uploads/logo.jpg
Borgen Project
2017-09-01 07:30:43
2020-06-25 10:39:32
The Current State of Human Rights in Denmark