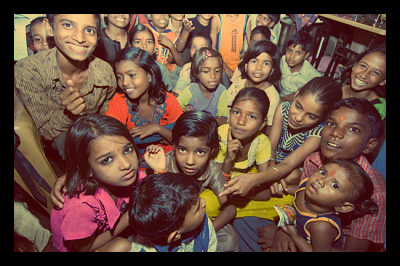 On February 14th, the UN Department of Economic and Social Affairs (DESA) released the 2013 World Youth Report, aimed at addressing the significant impact of young migrants on both origin and destination countries. The report also highlights the specific concerns, challenges and successes faced by migrants across the globe.
Whether it be for work, study or family reasons, voluntary migration continues to increase every year. The UN estimates that there are 232 million international migrants worldwide, representing 3.2% of the world's total population. More than 30% of these migrants are considered youth migrants under the age of 29 and approximately half of these are female.
Youth migration has a significant impact on not only individual lives, but also global economies. Many young migrants leave their country of origin in search of better job opportunities and often send remittances home to benefit their families. These individuals improve their financial situations while engaging in economic transactions that will benefit their destination country.
However, countries of origin often suffer the negative effects of "brain drain," or human capital flight. This is the process by which professionals, often in the fields of health or education, leave developing countries in search of a higher salary and better living conditions.
The report also goes into detail about the specific struggles and opportunities that young migrants can face.
In the preparatory stage, migrants cited the difficulties they faced in obtaining accurate information about their intended destination, as well as in obtaining needed documents and making travel accommodations.
On arrival, migrants noted experiencing both culture shock and loneliness. Often communication barriers had to be overcome and in the long term, many faced both stereotyping and discrimination.
The report notes some recommendations made by migrants to ease the transition from origin to destination country. Among these is the development of tools to assess the readiness of a migrant and to help facilitate decision-making and planning. They recommended peer-to-peer initiatives, pre-departure orientation programs, and awareness-raising campaigns.
Despite these challenges, many young migrants have become exemplary examples of what can be achieved in the face of adversity.
As the report notes, "their capacity as agents of social change and development should not be underestimated."
– Mollie O'Brien
Sources: UN News Centre, United Nation Regional Information Centre for Western Europe
Photo: Caritas
https://borgenproject.org/wp-content/uploads/logo.jpg
0
0
Borgen Project
https://borgenproject.org/wp-content/uploads/logo.jpg
Borgen Project
2014-02-26 16:36:44
2014-03-26 11:55:01
Young Migrants Focus of UN Report