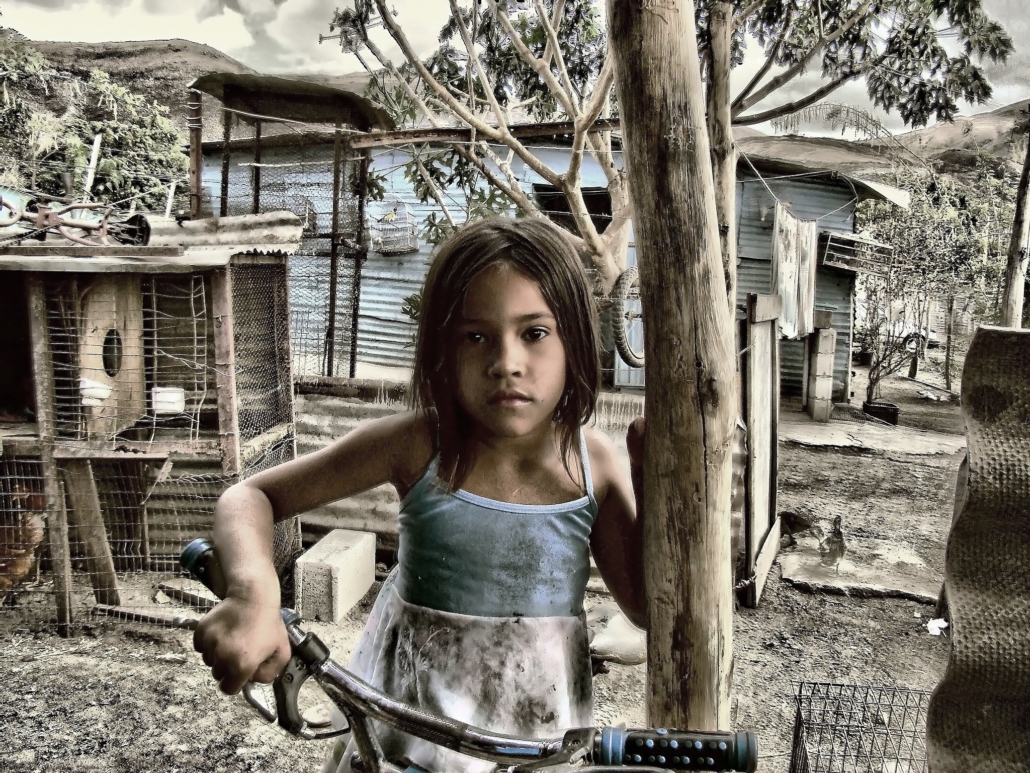 A number of factors are greatly affecting
Venezuela
's education system. The Venezuelan government has always believed that every citizen has the right to free education. When oil prices drove
Venezuela
's economy, so too was its educational system. Venezuela used to rank as one of the
highest in education
in Latin America until 2010 when it became number six in the region. Now the country is undergoing one of the worst humanitarian crises and it is affecting
Venezuela
's education system.
Economic and Political Collapse
In the 20th century, modernization and urbanization in
Venezuela
brought many improvements to its educational system. Former President Hugo Chavez used the rise in oil prices
to fund the education system,
 train teachers and fund laptop computers. Now that the gas prices have dramatically fallen, not only has the
economy gone down with it
, the corruption and mismanagement of the government have also affected the quality of
Venezuela
's education system.
High Dropout Rates and Limited Faculty Members
Several students living in Venezuela have missed more than 40 percent of class due to school cancellations, strikes, protests or vacation days. That is equal to missing more than half of their mandatory instruction school days. There has been a "massive desertion of students" in every level of education. Yearly dropout rates have doubled since 2011 and in 2017 about 50 percent of students in three public universities located in Táchira dropped out. About one-fourth of the students do not attend school at all.
Massive numbers of teachers have left their jobs because of their low-wage salary of $6-$30 a month. About 400 employees have quit one of Venezuela's top science universities, Simon Bolivar University, in the past 2 years. Some teachers dedicate their time to attending strikes and protests in the hopes of changing the education system, which results in them only working 10 days out of the month. Teachers also miss school when they encounter long food lines to feed their families, and some fear that someone will shoot, murder or rob them on campus when they go to work. Robberies in universities have increased by 50 percent in the last three years.
Lack of Food, Water, Electricity and Supplies
"There is only one bathroom for 1,700 children, the lights are broken, there is no water and the school meals are no longer being served," said a teacher working in one of Venezuela's middle-class public schools. The scarcity of water, food in cafeterias and electricity has caused schools like Caracas Public High School to close down for weeks at a time. Teachers are even trading passing grades for milk and flour because of the scarcity of food. Students are passing out every day at physical education classes due to their empty stomachs and broken school kitchens.
Budget cuts on school funding are the major reason why schools lack the supplies they need. In 2019, the University of Central Venezuela received only 28 percent of its "requested annual funding." This is less than the 40 percent it received in 2014 and estimates determine that it will decline to 18 percent next year. These budget cuts result in "broken toilets, leaking ceilings, unlit classrooms and cracked" classroom floors. The education budget now prioritizes Bolivarian Universities due to the fact that they teach 21st-century socialism.
Lack of Intellectual Freedom
About 15 years ago, during former President Hugo Chavez's presidency, the Bolivarian University of Venezuela opened. This is a higher education institution for underprivileged and poor civilians that are suffering due to Venezuela's situation. This developed into a new education system the government created that stands by "the ideology of its socialist revolution." Since the government has taken control over the university's autonomy, lack of academic thought and intellectual freedom is prevalent. Since private companies now cannot fund universities as of 2010, there have been no new majors approved.
Solutions
Caritas
is a nonprofit organization inspired by the Catholic faith and established in 1997. It has a history of listening to the poor talk about what they need and giving them what is necessary to improve their lives. It has seen over 18,890 children and provided 12,000 of them with nutritional care. About 54 percent of those children have
recovered from malnutrition
and other medical emergencies.
Global Giving is another NGO that has started a foundation called the I Love Venezuela Foundation. This Foundation focuses on creating and channeling resources to NGOs that focus on the "wellbeing, human development, and social transformation" in Venezuela. It also works on raising money in order to buy shoes for low-income families in Venezuela so that they can safely walk to school, play with their friends and be children. Its goal is to reach $10,000 and it has raised about $630 so far.
While Venezuela's education system has had challenges in recent years, organizations like Caritas and Global Giving should help alleviate some of the burdens that prevent children from attending school. With continued support, Venezuela's school system should one day reach its height again.
– Isabella Gonzalez
Photo: Flickr
https://borgenproject.org/wp-content/uploads/logo.jpg
0
0
Jennifer Philipp
https://borgenproject.org/wp-content/uploads/logo.jpg
Jennifer Philipp
2019-10-21 14:26:45
2019-12-18 13:33:14
Venezuela's Education System