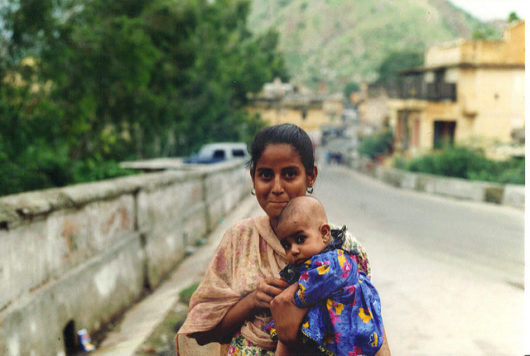 India is, surprisingly to some people, known today for cost-effective and high-quality medical treatments, and the country achieves this by using the latest technologies and skilled doctors. This has turned India into a hub for medical tourism, with many foreign patients traveling to the country for treatment. Several countries, including Pakistan, Bangladesh, Afghanistan, Iraq, Nigeria and the United States are all utilizing medical services in India.
The Growth of Medical Tourism in India
Medical tourism in India is estimated at $3 billion and continues to grow rapidly. In fact, it is projected to grow to $8 billion by 2020. This leads to job creation in both the public and private sectors in the country and promotes development and poverty alleviation in India. This thriving industry has the support of government agencies as well as the private sector. Besides medical services, there are many auxiliary service providers who also participate, including public and private transport operators, hotel and guest house owners.
Advantages of the Indian Medical Care System
India offers high-quality medical facilities and skilled medical personnel for a much lower cost in some of the more developed countries, thus attracting patients, that can as well be considered medical tourists. For example, treatment costs in India are around a tenth of the price in the United States.
With thousands of experienced doctors and nurses, India also offers a high quality of care. Another advantage of medical tourism in India is a lack of a language barrier. For English-speaking patients, India is a convenient destination for medical care, as English is the official language in this country. To aid those who are not proficient in English, some hospitals have hired translators fluent in languages of Eastern Europe and Africa.
The Government Role in Medical Tourism Growth
Almost 500,000 medical tourists came to India for treatment in 2017 and India holds 18 percent of the global medical tourism market. The government of India has removed visa restrictions for this type of tourism to further spur growth. In fact, e-tourist visas are now being offered for such treatment, including for short-term ailments. By speeding up the visa process and creating designated immigration facilities, the government is attempting to encourage the growth of this industry by attracting tourists from all over the world. The number of medical tourism visas in India has risen by 45 percent in 2016 compared to the previous year.
Alternative Medicine
While India is known for cardio therapy, transplants and orthopedics, alternative medicine and wellness procedures such as Ayurveda, Yoga and Acupuncture are also gaining popularity in the West, which draws patients to India, where there are experts in these fields as well.
The government is focusing on endorsing its wellness industry by setting up new facilities. It has set up the Ministry of AYUSH to promote research and education in this industry. The government has also invested in publicity and organization of events and seminars to promote this industry and attract private investment.
The Federation of Indian Chambers of Commerce and Industry has launched a global summit to promote health care services export from India. The state tourism department of Maharashtra has launched a portal to make information about medical care more accessible. By consulting various stakeholders and government agencies, the county is attempting to create a feedback system to further assist patients.
Medical tourism in India is one of the ways in which the country has a chance to promote growth and development, while successfully leveraging its resources and facilities. The rise in the number of doctors, facilities and access to technology further enables India to be a viable destination for patients worldwide.
– Isha Kakar
Photo: Flickr
https://borgenproject.org/wp-content/uploads/logo.jpg
0
0
Borgen Project
https://borgenproject.org/wp-content/uploads/logo.jpg
Borgen Project
2018-11-18 01:30:18
2019-05-21 14:06:36
Medical Tourism in India