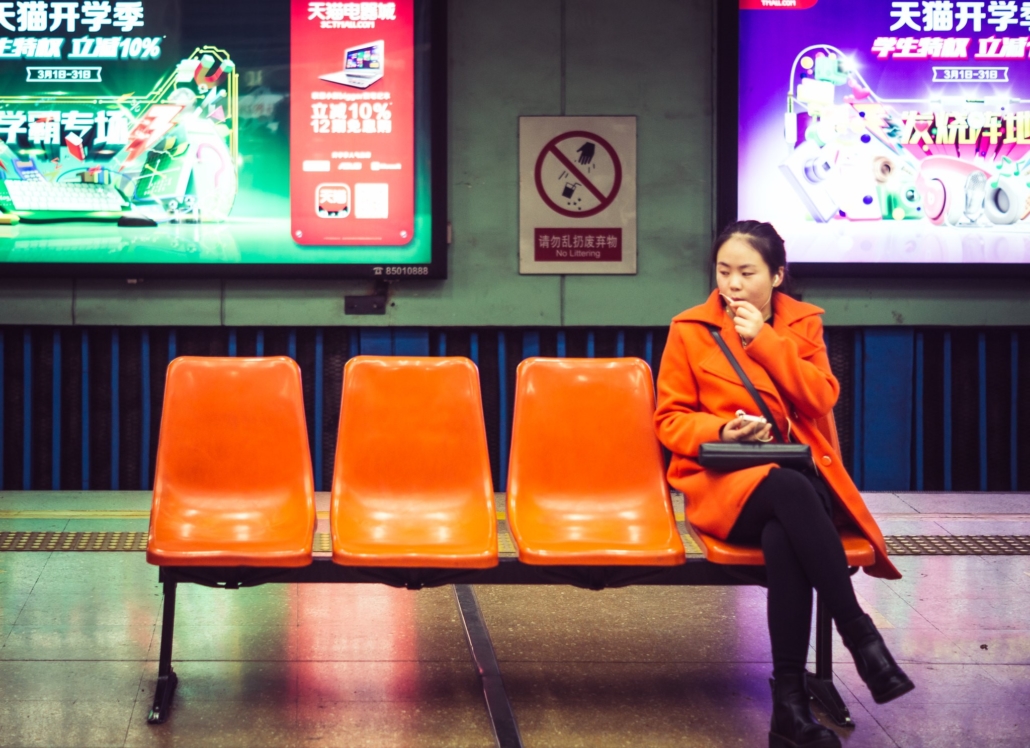 Most people know China for its immense production capacity, sky-rocketing population, and of course its incredible cuisine. The human trafficking at the source of the nation's production capacity, however, often remains unknown outside the country. While China's aggressive censorship policies create a difficult barrier for the flow of information, here are 10 facts about human trafficking in China.
 10 Facts About Human Trafficking in China
The Government Prosecutes Some Cases: The Chinese Ministry of Public Security (MPS) reported investigating 1,004 cases of human trafficking and arresting 2,036 suspects in 2016. China convicted 435 individuals for sex trafficking, 19 individuals for labor trafficking and 1,302 individuals in other cases slavery.
Apple and Sony Offer "Internships": Foxconn, a Chinese electronics manufacturer that produces parts for Apple's iPhone, reportedly utilizes exploitative working conditions. The company forces students to work in the manufacturing sector by threatening to fail them and limit their ability to graduate. While job postings often list these as internships, they usually are just production line jobs in dangerous factories. Similar cases of forced labor have occurred in electronics factories supplying major brands such as Apple, Acer, HP, and even Sony, according to The Wallstreet Journal.
China's Imports Support Human Trafficking: In 2015, China imported a total value of $1.6 billion of electronic products from Malaysia, which employs forced labor to produce electronic goods. China also participates in coal trade with North Korea—importing $954 million worth of coal in 2016—which allegedly uses state-imposed forced labor to sustain many of its economic sectors, including the coal industry.
Some Chinese Buy Myanmar Women for Babies: Most know about China's one-child policy, meant to slow its burgeoning population. The black market for babies, however, remains relatively unknown outside the nation. Traffickers usually sell women, originating from Myanmar's northern Kachin and Shan States, for some amount between $3,000 to $13,000 after luring them across the border by promising good jobs. Traffickers lock up and rape many of the victims, and force them to bear the children.
China has 61 Million Left-Behind Children: With China's booming urban economy, many people in rural areas migrate for work, often leaving behind their families and children completely. While previous estimates documented 61 million of these left-behind children in rural areas, the Chinese authorities officially altered the definition of left-behind children, resulting in a significant decrease in their numbers to 9 million in 2016. These children are prime victims for different traffickers for uses such as forced labor, sexual exploitation and others.
China is One of the Largest Human Smuggling Victims: In 2011, more than 40.3 million Chinese resided overseas in 148 countries. Human smuggling syndicates, like the Snakeheads, leverage its criminal connections to transport Chinese people to other nations. Fees for transnational smuggling vary from $1,000 to $70,000 (average of $50,000) per person. Oftentimes these migrants end up dead or the gangs who smuggled them extort for more money.
It Affects the U.S.: Traffickers lure many Chinese women to the U.S. with promises of "$10,000 per month, board and lodging, and opportunities to travel around." Garden of Hope, an NGO in New York has helped 1,528 women and 420 youths escape human trafficking since its inception 13 years ago, said Yuanfen Chi, executive director of the organization. Starting in September 2013, criminal courts in New York viewed workers at illegal massage salons (where people offered sexual) not as normal criminals, but as potential human trafficking victims. Liu stated that these victims can remain and work in the U.S. if traffickers forced them to perform sexual acts or work by fraud or force as defined in The Trafficking Victims Protection Act.
North Korean Refugees Face Trafficking in China: The smuggling of North Korean refugees into China constitutes part of a multi-million-dollar criminal industry, operated by a vast network of brokers in both countries. These brokers arrange for guards in both countries to allow for safe passage, often costing refugees around $8,000. This price will only increase as crackdowns on border security intensify in both countries. Once these refugees arrive in China, they become extremely vulnerable to trafficking, commercial sexual exploitation, cyber pornography and forced marriage.
China Attempts to Crack Down on Marriage Trafficking: The Supreme People's Court issued a new judicial interpretation on trafficking of women and children that entered into effect on January 1, 2017. It defines illegal trafficking as "matchmaking that involves subtle coercive measures such as withholding of passports, restriction of freedom of movement, and taking advantage of vulnerabilities such as language barriers, or unfamiliarity with the destination in order to sell the victims against their will."
Child Forced Labor is Not Overexaggerated: In 2016, police found cases of forced child labor in a garment factory in Changshu, Jiangsu Province, where managers forced underage workers to work overtime, beating them if they refused. The factory took the workers' phones and passport if they tried to escape. The new judicial interpretation mentioned in point 9 of these 10 facts about human trafficking in China should help stop some of these cases of child trafficking and forced labor.
While China's significant activity in human trafficking remains unknown in many aspects, these 10 facts about human trafficking in China shed some light on modern-day slavery in one of the largest and most censored nations in the world.
– Raleigh Dewan
Photo: Flickr

https://borgenproject.org/wp-content/uploads/logo.jpg
0
0
Jennifer Philipp
https://borgenproject.org/wp-content/uploads/logo.jpg
Jennifer Philipp
2019-10-25 07:17:47
2020-01-18 14:54:35
10 Facts About Human Trafficking in China