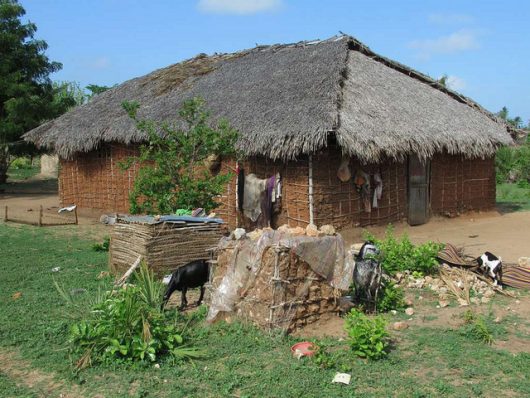 There are many countries in need of foreign assistance. Among the highest recipients of foreign aid are Egypt, Syria, Turkey and Tanzania, to name a few. Some people may find themselves wondering how to help people in Tanzania, while others may have little interest in the issue at all.
When it comes to fighting global poverty, feeling sympathetic towards those in need is a slippery slope of uselessness. What makes sympathy dangerous is that it often goes hand-in-hand with marginalization. Feeling sorry for the world's poor does nothing but invoke quiet judgment and a subsequent divide between the affluent and the impoverished. Social change is only possible when individuals have empathy.
A lack of empathy between groups of people is a primary cause of conflict worldwide. A lack of empathy is often a result of the absence of contact between two parties. Out of sight, out of mind, as the saying goes.
A recent study published in the PNAS journal found that empathy increases significantly between two parties after just two shared positive experiences. Nongovernmental organizations (NGOs) fighting global poverty have long used jarring images and language to provoke pity in potential donors; the "guilt-trip," essentially. However, there are growing concerns that such traditional methods can have a reverse effect.
When news of global poverty is overwhelmingly negative, the cause can seem hopeless, donations useless. Organizations such as The Borgen Project recognize this paradox and seek to supply readers with the bad and good news. Neither should be ignored.
Hope and a sentiment of personal efficacy are critical to ensuring the fight against global poverty maintains its vigor. So, know this: the world is waging a successful war against global poverty. In fact, global poverty has been more than halved in the past 20 years. With that information in mind, know too that the fight is far from won.
Take up arms and fight. There are numerous countries on the precipice of development, but just as many on the precipice of decline. Both require foreign aid brought about by empathy and hope.
Tanzania is one such country steadily pulling itself out of an impoverished past. Sixty-eight percent of the population survives on less than $1.25 a day. With newfound hope in the global fight, you may find yourself wondering how to help people in Tanzania. The outlets are endless
If you are concerned with the fundamental human right to healthcare, Dodomo Tanzania Health Development (DTHD) may be the perfect place for you to donate to. According to their website, DTHD's mission is "to ensure high-quality, compassionate, Tanzanian-led health care for the people of Central Tanzania."
Another important organization working in Tanzania is Feed the Children. One donation to Feed the Children can change a child's life. The foundation can multiply your donation five times with the continued support of its corporate sponsors. The donation goes towards nutritious food, clean water, school and supplies and maybe even a goat for their family.
A third organization to which you may want to consider donating is Solar Sister, an organization which is helping to end "rural Africa's energy poverty by empowering women to become clean energy entrepreneurs and bring light, hope and opportunity to their families and communities."
There are many more answers to the question of how to help people in Tanzania. In fact, there are copious amounts of resources to help every country in need. It only takes a few active engagements with those in need to nourish a long-term, valuable empathetic bond. Perhaps just one person's involvement with humanitarian aid could start an influential chain reaction.
– Sophie Nunnally
Photo: Flickr
https://borgenproject.org/wp-content/uploads/logo.jpg
0
0
Amy
https://borgenproject.org/wp-content/uploads/logo.jpg
Amy
2017-09-02 01:30:34
2020-06-29 09:01:59
How to Help People in Tanzania