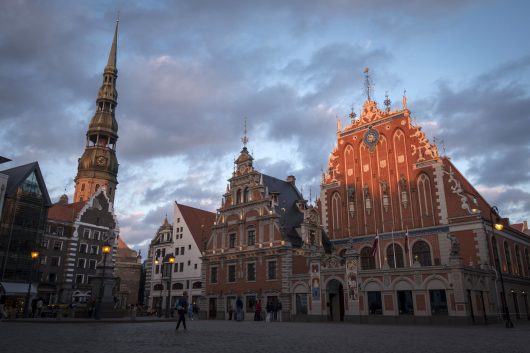 One of the smaller Baltic states, Latvia gained its independence from the Soviet Union in 1991, and ever since has been shifting to catch up to the rest of the economies in the EU. Although Latvia is one of the fastest growing economies in the EU, nearly one in three Latvians is at risk of severe poverty and nearly one in five suffer severe material deprivation. Additionally, the GDP per capita of Latvia is only $13,700 – in contrast, the United States' GDP per capita for 2016 was over $52,000. Considering the close strategic ties between the U.S. and Latvia, this all begs the question of how to help people in Latvia who suffer from poverty.
With the aim of helping Latvia develop as a nation and stamp down its poverty rate, here are some ways to get involved and help the people of Latvia:
In 2014, the U.S. provided Latvia with $67 million worth of assistance through an assortment of military programs run in the country. Writing to members of Congress in favor of continued support for Latvia can allow them to focus their attention and finances on their own economy.
Similarly, the U.S. and Latvia are members of many of the same economic groups – such as the World Trade Organization, the World Bank and NATO. Urging your representatives in Congress to support these groups provides Latvia with access to the resources and assistance provided by them.
Latvia is currently in the process of becoming a member of the Organization for Economic Cooperation and Development (OECD) – an international group that seeks to assist nations in improving their economies and the livelihoods of their citizens. Getting involved with the OECD and supporting their initiatives is a tangible way of helping make an impact in the lives of Latvians.
Investing in and purchasing the goods and services of Latvian-based companies puts money directly into the Latvian economy, which is largely based on industries such as transport and telecommunications. For example, choose to fly Air Baltic next time you take a trip to Europe.
Volunteer your time or donate to the American Latvian Association, which has been providing aid to Latvia since 1989.
Ultimately, the choice of how to help people in Latvia most effectively lies in the hands of the Latvian government, but urging U.S. representatives to consider ways to assist Latvia as well as volunteering your own time and money can assist the poor in Latvia in making life a little bit better for themselves.
– Erik Halberg
Photo: Flickr
https://borgenproject.org/wp-content/uploads/logo.jpg
0
0
Amy
https://borgenproject.org/wp-content/uploads/logo.jpg
Amy
2017-10-06 01:30:06
2020-07-22 08:18:27
How to Help People in Latvia