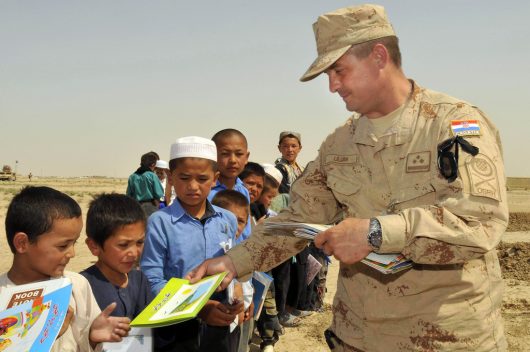 A member of the Balkan states, Croatia is located in on the northeastern shore of the Adriatic Sea. It is bordered by Slovenia, Hungary, Serbia and Bosnia- Herzegovina. The region has been experiencing a significant migrant crisis since 2015 following the outbreak of the Syrian civil war. The population of 4.5 million is mainly composed of Croats, followed by Serbians at 12 percent.
Before 1991, Croatia was part of the Socialist Federal Republic of Yugoslavia. Much of population was displaced by the war for independence between 1991 and 1995. Economic damage also resulted from the war and Croatia has been making a slow recovery since. About 11 percent of the population remains below the national poverty line. The question of how to help people in Croatia has been tackled by multiple nonprofit groups.
SOS Children's Villages International is an organization that specializes in supporting vulnerable children in Croatia. Occasionally, some of the most disenfranchised children in Croatia do not receive proper care or support from government organizations responsible for protecting children. Abandoned or disenfranchised children that receive support from the ministries responsible for protecting children are often placed in institutional homes.
SOS Children's Villages works in Lekenik and Ladimirevci, and in both locations, supports children by providing homes and education on how to live relatively independently. Most recently in 2015, the SOS Emergency Program in Croatia has responded by supporting children found unaccompanied, young people in general, mothers of children and pregnant women. In the last five years, the organization has started a kindergarten in their area of influence where children could be looked after. Child-friendly spaces were constructed as a result of flooding in 2014 as well.
Wondering how to help people in Croatia, and specifically, children? The SOS Children's Villages International organization has established means of sponsoring an SOS village, as well as sponsoring an individual child. Sponsoring a village or a child provides orphaned children with a loving home and a more supportive community. This is a recurring financial donation occurring on a long-term basis.
Sponsoring a child also allows you to write back and forth and communicate with children in the SOS village. Meanwhile, one-time donations go towards providing emergency care, shelter, food as well as "Child Friendly Spaces." Answers to frequently asked questions and more information can be found on the SOS Children's Villages International website.
– Melanie Snyder
Photo: Flickr
https://borgenproject.org/wp-content/uploads/logo.jpg
0
0
Amy
https://borgenproject.org/wp-content/uploads/logo.jpg
Amy
2017-10-06 01:30:28
2020-07-23 09:25:07
Lost Children: How to Help People in Croatia