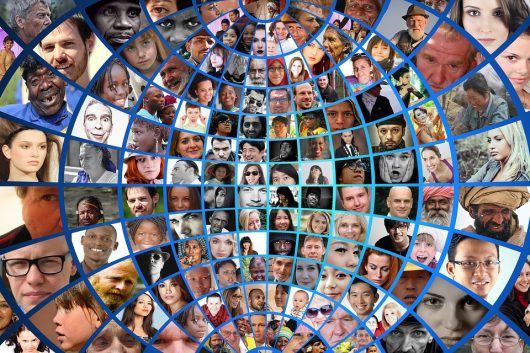 An advocate can be loosely defined as someone who publicly supports a cause. On a more focused note, the Citizen's Committee for Children of New York defines an effective advocate as one who influences public policy and laws by using different strategies and information to encourage leaders to take action.
Many individuals would like to do their part to make a difference but are not sure where to start. Here are a few tips on how to be an advocate:
Know exactly what you are advocating for.
Conveying your message becomes easier when you immerse yourself into the cause and gain a thorough understanding of what you are supporting.
Garrett Swink, an advocate who uses social media as his primary advocacy tool, immersed himself into his cause by leaving the comfort of his desk and diving into the issues he was passionate about. In an article published by Connectivity, he said that immersion "provided [him] a better understanding of [his] audience and a clearer idea of how to expand it." Although he advocated for a political figure, the same idea can and should be implemented when advocating for a cause.
Use technology to your advantage.
Online tools, such as social media platforms or YouTube, can help you be the best advocate you can be. In our modern world, technology allows you to spread messages efficiently, effectively and to large numbers of people. Know what technology your audience is mostly likely to use, then rev up the shares, likes, tweets, and posts to get the word out about your cause.
One advocate, Marvin Sapp, wasted no time implementing such modern methods. Sapp utilized the power of technology during his advocacy event by instructing attendees to contact their elected officials about his cause right then and there. In his most recent event, more than 3,500 people whipped out their phones, iPads, tablets and other devices to submit emails to their respective elected officials about supporting the Black Alliance for Educational Options.
Boil down your issue and focus your message.
A message that is concise, specific and to-the-point will make a more lasting impact.
One Jerusalem's website is an example of effective advocacy through clear, well-written content. When creating the message, consider the audience and cater your approach to their skill level or interests. Instead of bouncing around between different approaches or angles to your message, be clear and consistent with the research you present, the solution you propose, and the "call to action" you promote.
Show the audience that you care.
An advocate who personally stands by their message motivates an audience.
Advocates who actually care don't go unnoticed. Real people who care about real issues and solutions captivate perhaps normally apathetic audiences. Let your personal stories, non-verbals, and understanding of the cause shine through–make it known how invested you are about your message and your audience.
These are a few suggestions on how to be an advocate for a cause that is important to you. Effective advocacy can promote social change and justice in more ways than one. Advocacy is an important method of changing the world for a better tomorrow, and anyone can be an advocate–celebrities, local leaders or anyone passionate enough about a cause to do something about it.
-Julia Hettiger
Photo: Pixabay
https://borgenproject.org/wp-content/uploads/logo.jpg
0
0
Borgen Project
https://borgenproject.org/wp-content/uploads/logo.jpg
Borgen Project
2016-06-25 01:30:36
2020-06-12 08:40:14
Advocacy 101: How to be an Advocate