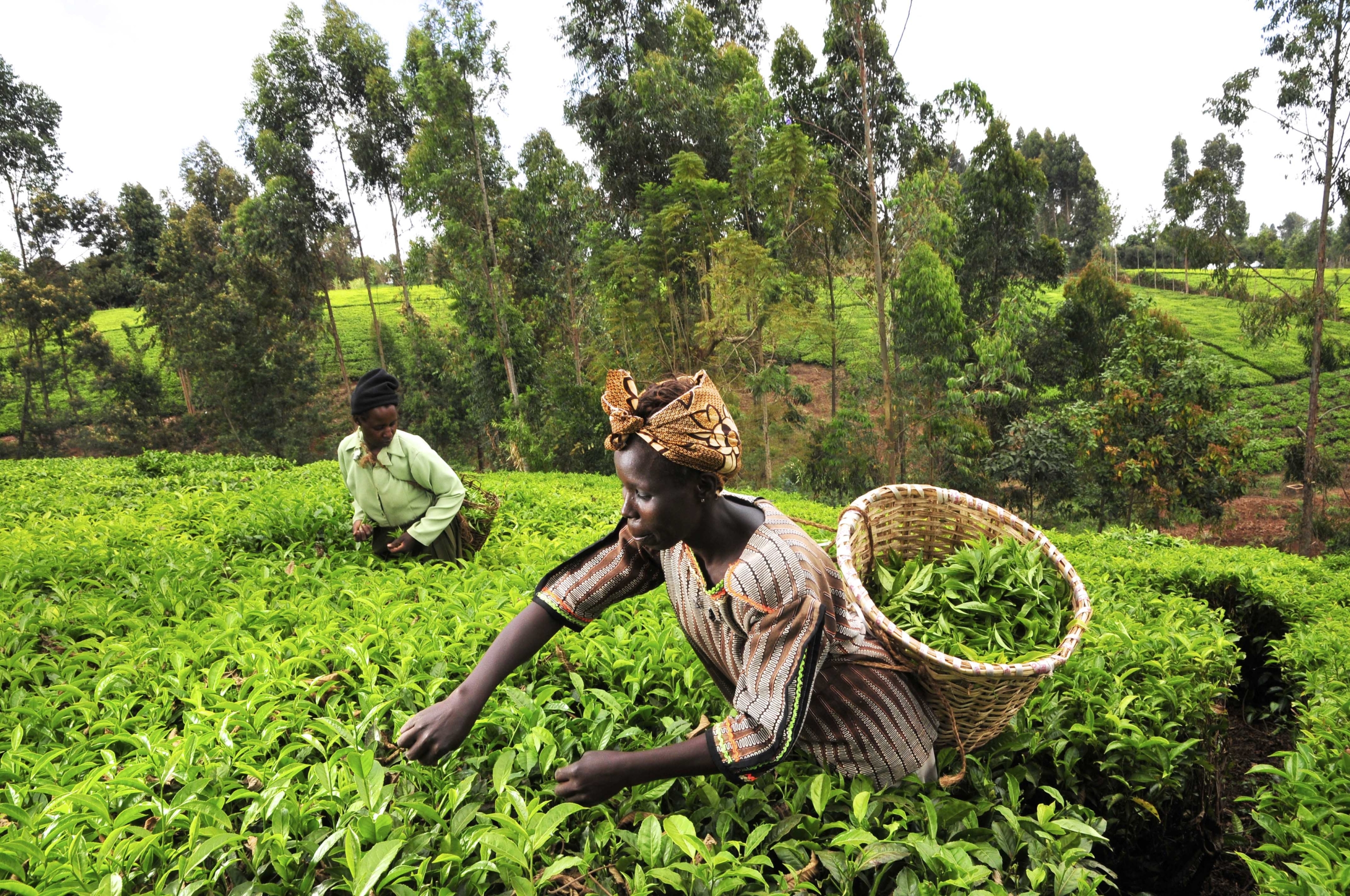 Kenya is facing a massive deforestation crisis. As the world's third-largest exporter of tea with more than 3 million people relying on the crop, the deforestation is detrimental to livelihoods and the planet. Kenyan tea landscapes rely heavily on firewood and charcoal for energy. The tea factories use copious amounts of firewood for production, however, this method exacerbates deforestation as the factories cut down millions of trees each year to keep up with demand.
Tea landscape households use firewood, charcoal and kerosene for cooking and lighting, and their use has severe health implications. According to the World Health Organization, approximately 17% of lung cancer-related deaths around the world result from high levels of exposure to carcinogens in household air pollution, with there being a higher risk for women.
The Renewable Energy Project
To alleviate these issues, the Rainforest Alliance, an intersectional nonprofit, works to protect the world's forests and the livelihoods of farmers and forest communities. The organization's Renewable Energy Project is working on the field to mitigate the harmful effects of deforestation while improving public health with more renewable energy in Kenya's tea landscapes.  
The Borgen Project spoke with James Muyula, a senior associate with the Rainforest Alliance, to learn more about the Renewable Energy Project. Muyula has been involved in the project since October 2017. He works in the field to support and initiate activities geared towards the realization of the project.
"The Renewable Energy Project is catalyzing the use of efficient renewable energy technologies in Kenya's tea landscapes at the factory and household level," Muyula said. He told The Borgen Project that this four-year project aims to accelerate the use of sustainable biomass briquettes, renewable energy that is beneficial for environmental conservation, safer for the communities and offers local entrepreneurs more employment opportunities.
Deforestation
According to Muyula, the annual demand for firewood in Kenya exceeds 19 million cubic meters of forest cover with a projected increase to 22 million cubic meters by 2032. He also said that government development goals aim to recover the land to 10% forest cover by 2030. This is increasingly difficult as the tea factories currently rely on about 1 million cubic meters of firewood annually.
Deforestation is a key issue in Kenya. The country is currently at about 7% forest cover. "Forests are pertinent for rivers, where they flow from, and we are actually changing the ecosystems. Even the rainfall pattern is changing," Muyula explained.
The destruction of forests severely impacts forest communities. These communities lose access to essential forest goods and services like food, water and supplies. Additionally, in 2010, deforestation accounted for 24% of all global greenhouse gas emissions. The combined effects of challenging weather and deforestation on the livelihoods of farmers and local communities in Kenya's tea landscapes pose a great threat that the reliance on heavy polluters like firewood and charcoal in households and factories exacerbates.
The Alternatives
The Rainforest Alliance, in partnership with Living Earth (EnSo Impact) and the Kenya Tea Development Agency (KTDA), are intervening to lower the need for firewood and other harmful energy sources at the factory and household levels. Funded by the IKEA Foundation, the project increases biomass briquette use and brings more efficient cooking stoves along with solar technologies to the communities in the tea landscapes.
According to Muyula, there are two categories of briquettes: carbonized (smokeless) briquettes for household cooking and non-carbonized briquettes for the tea factories. These are blocks of raw materials that burn longer than firewood with significantly lower indoor air pollution. In Kenya specifically, briquettes comprise of leftover sugarcane, bagasse, rice or coffee husks, macadamia nuts and sawdust. Small machines bind and compress the briquettes. After three of four days they are dry and ready for use.
While briquettes are not a new technology, Kenya does not have a national standard for them, leaving many skeptical of their quality. Part of the initiative to expand renewable energy in Kenya's tea landscapes is to address the quality of the briquettes while optimizing their market with the KTDA. With the Rainforest Alliance, they create long term relationships with local entrepreneurs who supply the briquettes and incentivize their use in the factories.
Briquettes Improve Livelihoods
The Rainforest Alliance helps seven Household Energy Centers (HEC) where local renewable energy entrepreneurs build their briquette enterprises. This project has created substantial employment opportunities for the HECs. With briquettes now a main source of income, Muyula mentions that they earn between $150 to $200 a month. This income gives entrepreneurs the ability to build nice houses and purchase dairy cows for additional revenue. "Those are some of the things that are visible, that the project is proud of, " Muyula said.
Renewable energy in Kenya and the use of briquettes means many households spend less time collecting firewood and have more time to invest in their farms. Green sources of lighting, like solar panels, also contribute to improved living conditions for the tea landscape communities. One example Muyula mentioned was that school children are actually improving in their studies, no longer having to endure classrooms with kerosene for lighting fuel, which affects the eyes.
"At the Rainforest Alliance," Muyula said, "our vision is to create a world where people and nature thrive in harmony. We are working to create deep-rooted change on some of the world's most pressing issues, including rural poverty, climate change, biodiversity loss and deforestation."
This project aims to help over 50,000 families in Kenya's tea landscapes by improving their quality of life, mitigating deforestation and creating healthier homes. Muyula told The Borgen Project that in the near future the Rainforest Alliance hopes to expand the work of catalyzing renewable energy in Kenya throughout Africa, bringing clean energy to every home and factory, improving public health and protecting the planet.
https://borgenproject.org/wp-content/uploads/logo.jpg
0
0
Kim Thelwell
https://borgenproject.org/wp-content/uploads/logo.jpg
Kim Thelwell
2020-07-27 13:08:41
2020-07-27 13:08:41
Renewable Energy in Kenya's Tea Landscapes